Throughout this year's Tory conference, one thing has been very noticeable about the main hall where ministers have been giving important speeches announcing groundbreaking new policies and so forth.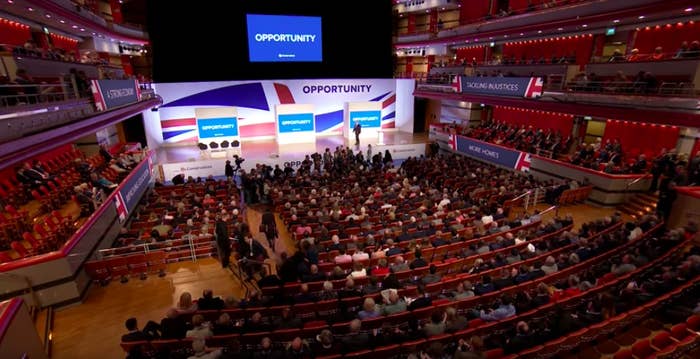 That's right: The hall has been mostly empty.
It was a bit fuller by the end of Jeremy Hunt's speech, but not exactly packed to the rafters.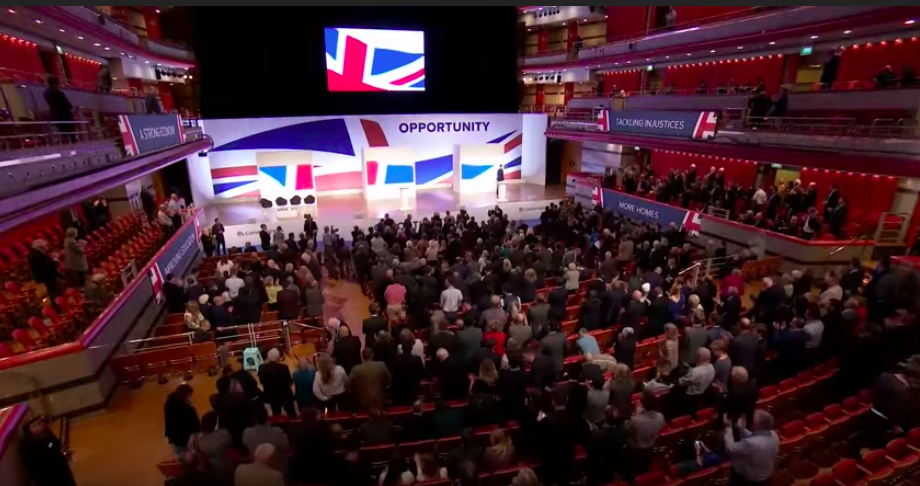 It was pretty empty for the chancellor, Philip Hammond...
Even Theresa May didn't turn up.
And it was VERY empty for culture secretary Jeremy Wright, although in fairness he'd let everyone down by allowing them to think he'd appear in holographic form, like Tupac did, and then just turning up in person.
Then there was business secretary Greg Clark, who unlike Wright actually went so far as to not turn up in person and appeared by video, but sadly no one watched it.
Here's the hall on Tuesday morning, when delegates were being treated to the thoughts of Andrea Leadsom among others.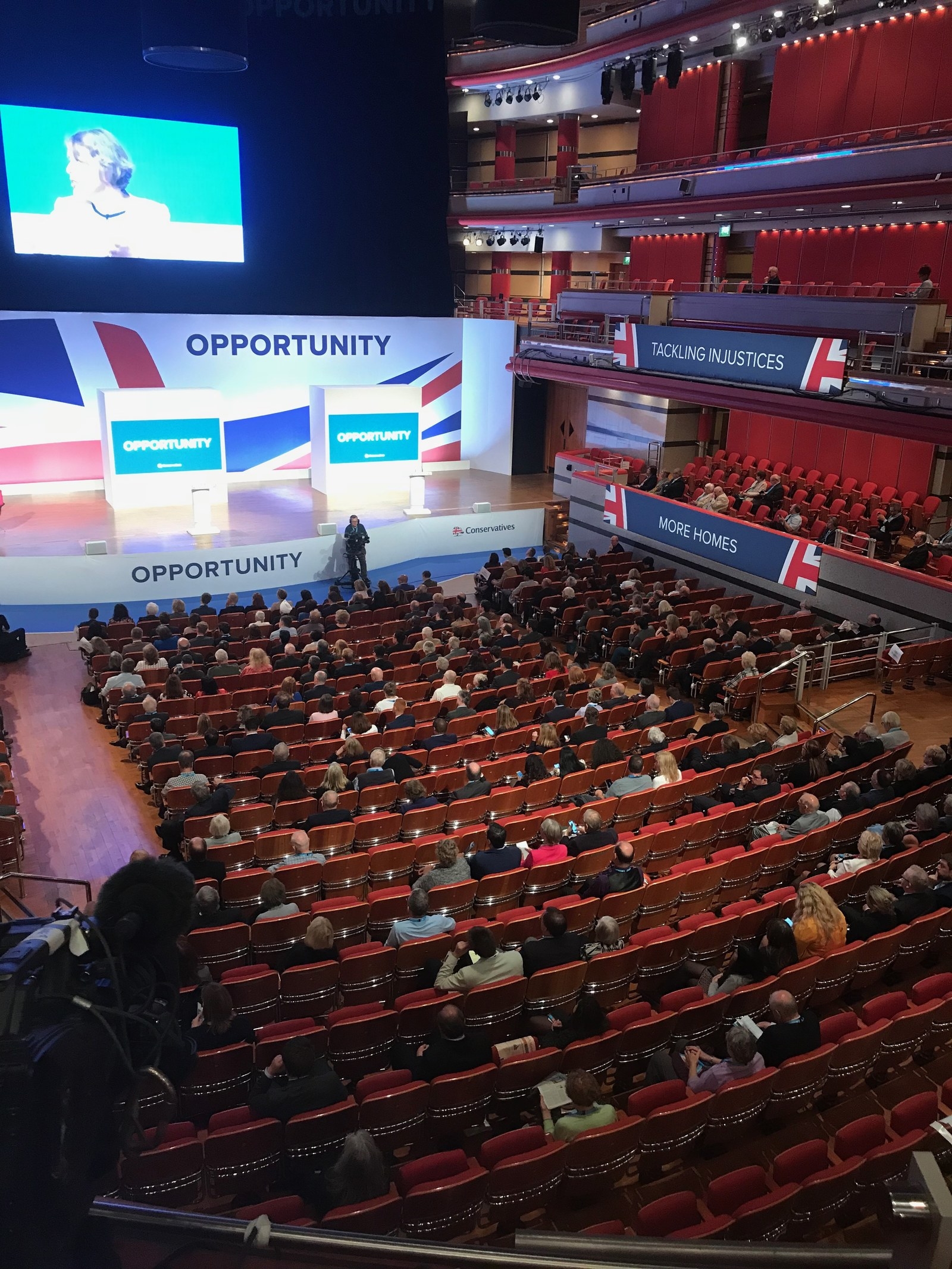 And by the time Sajid Javid — who's widely seen as a leadership contender — showed up, the hall hadn't really filled up any more.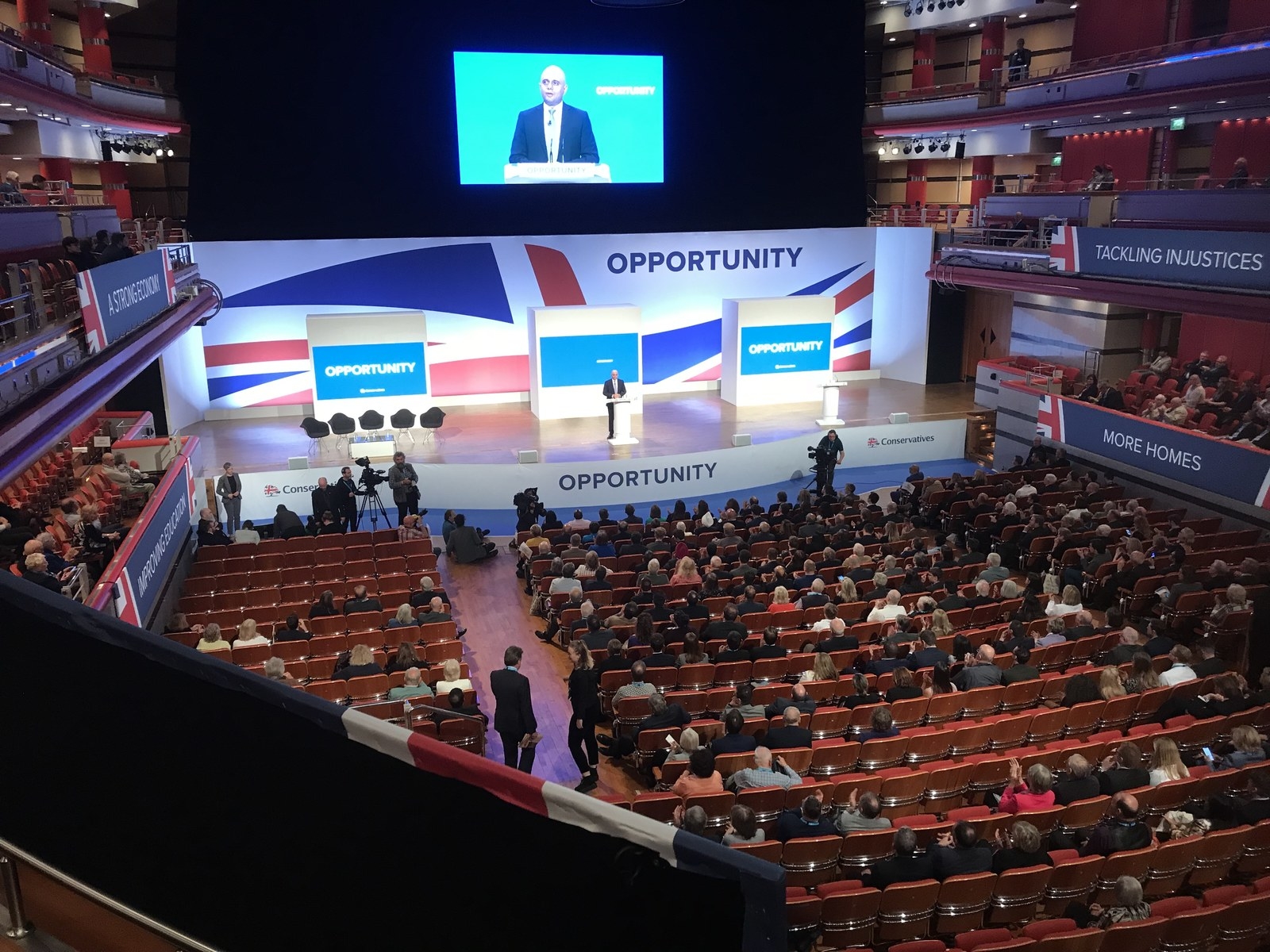 So where is everyone? The answer is: fringe events. Mostly Brexit fringe events.
Look at all these people queueing to get into a Novotel to watch Jacob Rees-Mogg talk to the guy from Wetherspoons!
And it's not just the Brexit events that are attracting people. It's almost like activists ACTUALLY want to talk about policy rather than pretend to take interest in a bunch of incremental announcements from ministers, most of which have already been leaked to the media! ¯\_(ツ)_/¯