Sam The Toy Dog Is Lost After Being Sent Into Space
#FindSam.
...and at some point he came down, we assume. Unless he was abducted by aliens. The school has found the GPS tracker and the balloon...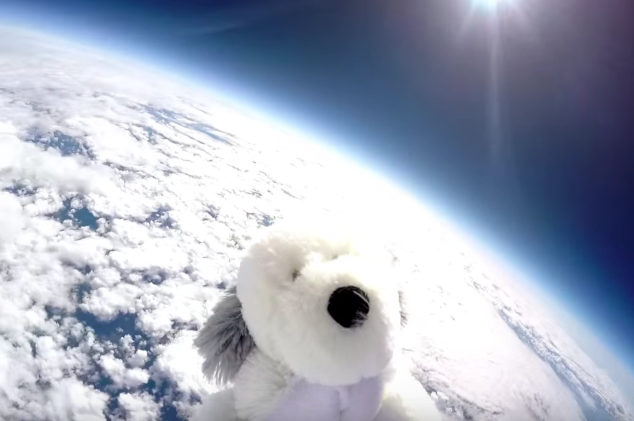 ...but not Sam.
Chris Rose from SentIntoSpace.com, which creates educational space missions for schools and helped with Sam's launch, told the Lancashire Evening News: "Our GPS tracking equipment and live telemetry systems quickly enabled us to find the payload when it returned to Earth near Burnley, but when we got there Sam was nowhere to be seen."
Rose added that he's "pretty sure Sam landed within a 40-50 mile radius of Burnley", which could put him as far away as York or Sheffield.
Ben Berry from English Lakes Hotels, which also helped send Sam into space, told the Lancashire Evening News: "Space travel is a risky business and Sam's freefall didn't go as planned."
His hotel chain is offering a free stay at The Midland Hotel in Morecambe for anyone who can find Sam.