It is snowing in Ireland. We know this because the local media has found PROOF.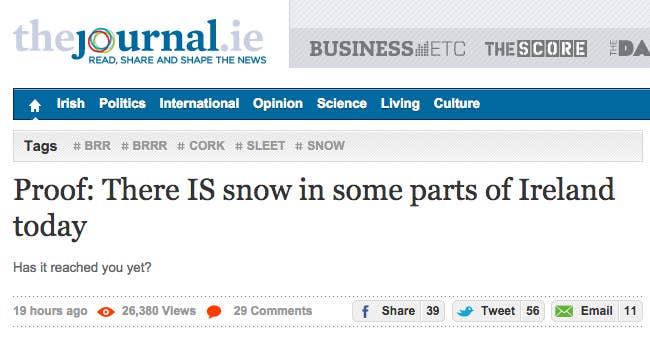 This is apparently a rare occurence – according to the Global Post Irish winters tend to be wet and green "because of the flow of temperate ocean air from the Atlantic". This survey (mind the URL) from the Irish Meteorological Service suggests Ireland gets more snow than some people think, but anyway, we're getting off topic.
And this video of a bewildered teen is also beginning to blow up.
And so it came to pass. His name is Ruairí McSorley, and he's a very talented impressionist.
But there are plenty of memes going around anyway.
This man is doing this.
Olaf has been repeatedly sighted.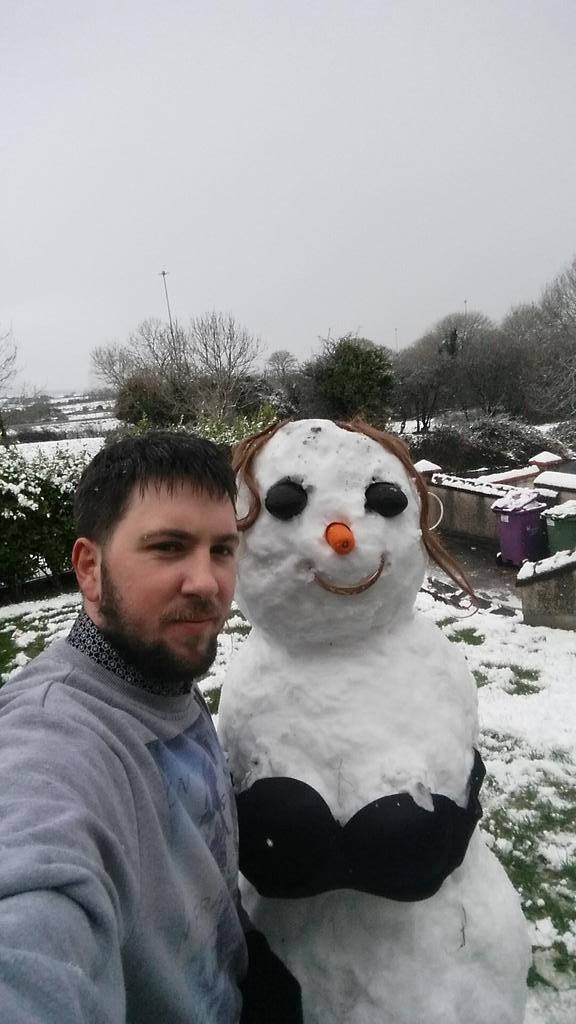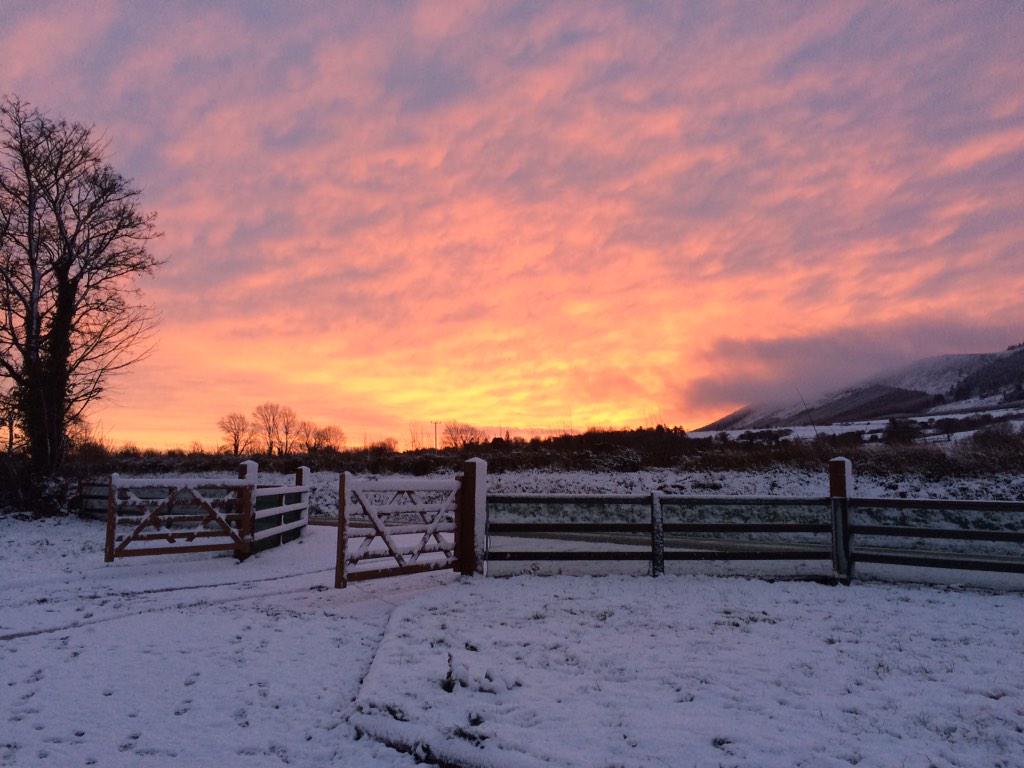 In summary, everyone's thrilled.