Hundreds of Muslims gathered in Trafalgar Square this evening to pay tribute to the victims of the Peshawar school massacre.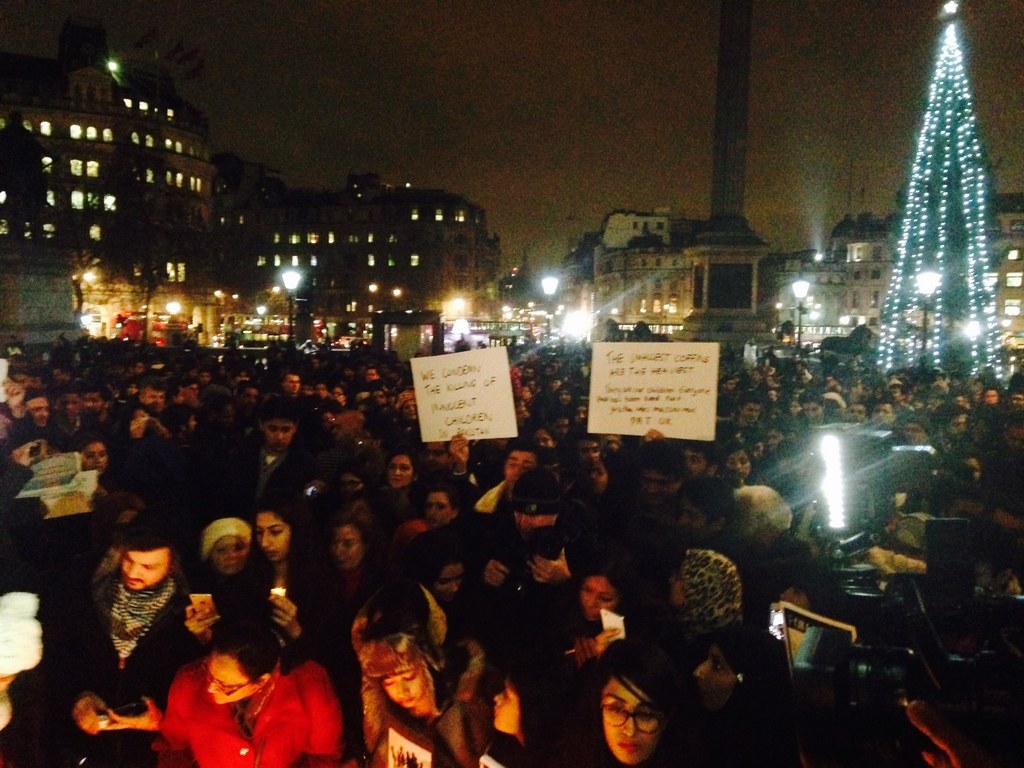 Some held Pakistani flags, and there were also banners proclaiming "We're sorry we let you down" and "We're stronger, we're united, we're Pakistan."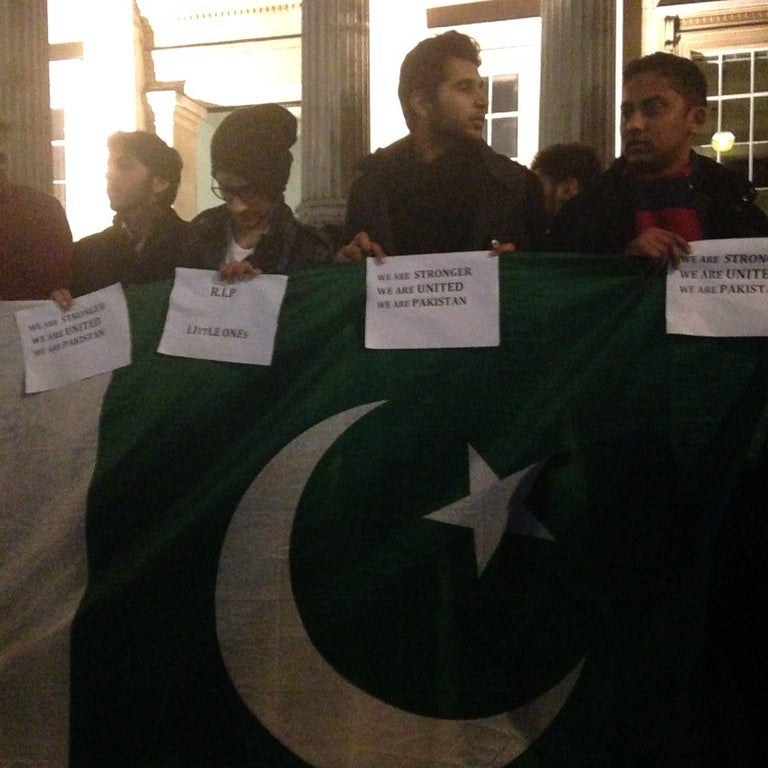 The organisers tried to keep the event free of politics.
BuzzFeed News saw some heated discussions as the organisers tried to stop any of the speakers from making political points.