For a start, the chances are you think crime is on the rise. Not sure why you'd think that... A lot of our information comes from the police, and it's not very accurate. For starters, a lot of crime is, almost by definition, secret. And the police mess up the figures when they do their jobs. Also: the goalposts keep shifting. We also don't tell the police about crime anywhere near as much as you'd think.
Here's a really suprising thing: a third of crime reported to the police is never recorded as crime. But the authorities are finally starting to act on this.
In January the UK Statistics Authority, which oversees the publication of official data, said it could no longer approve crime figures based on information recorded by the police in England and Wales. The reason was the massive discrepancy between those figures and the Crime Survey for England and Wales.
This seeks to measure the amount of crime in England and Wales by asking around 50,000 people aged 16 and over (as of January 2009), living in private households, about the crimes they have experienced in the last year. And as a yardstick, it has almost as many issues as the police figures described above.
But nevertheless, there was a huge discrepancy here: from 2006 to 2012 there was a percentage fall in offences recorded by the police of 33%, and of 17% by the Crime Survey. The Office for National Statistics concluded police forces might be guilty of a "gradual erosion of compliance" with the national rules on counting crime.
The moral is that crime statistics are so arcane the media can basically write any story it likes.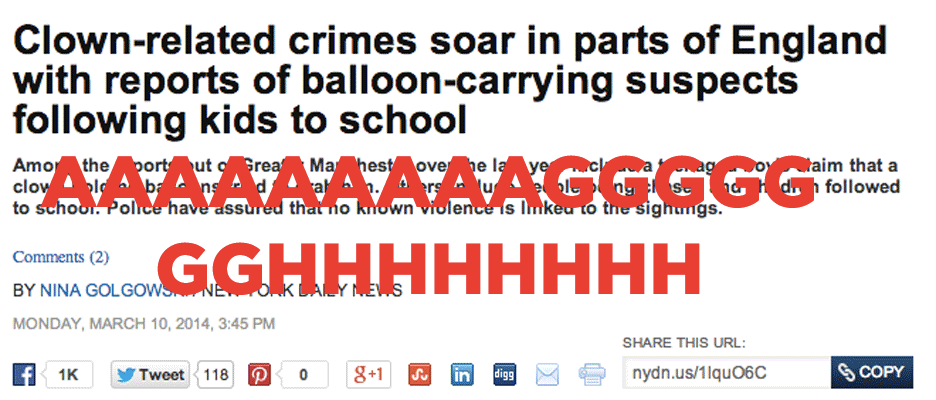 And we know what story it likes to tell the most... And almost every time such coverage could be reduced to a single headline. That's right Britain! Don't worry! Be happy! Everything's just fine.