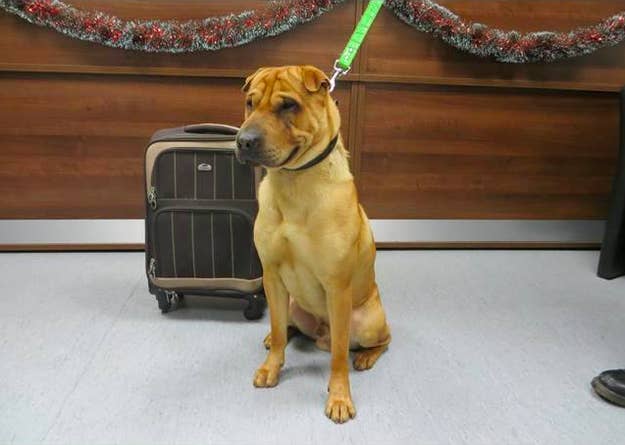 Well, here's what he looks like now.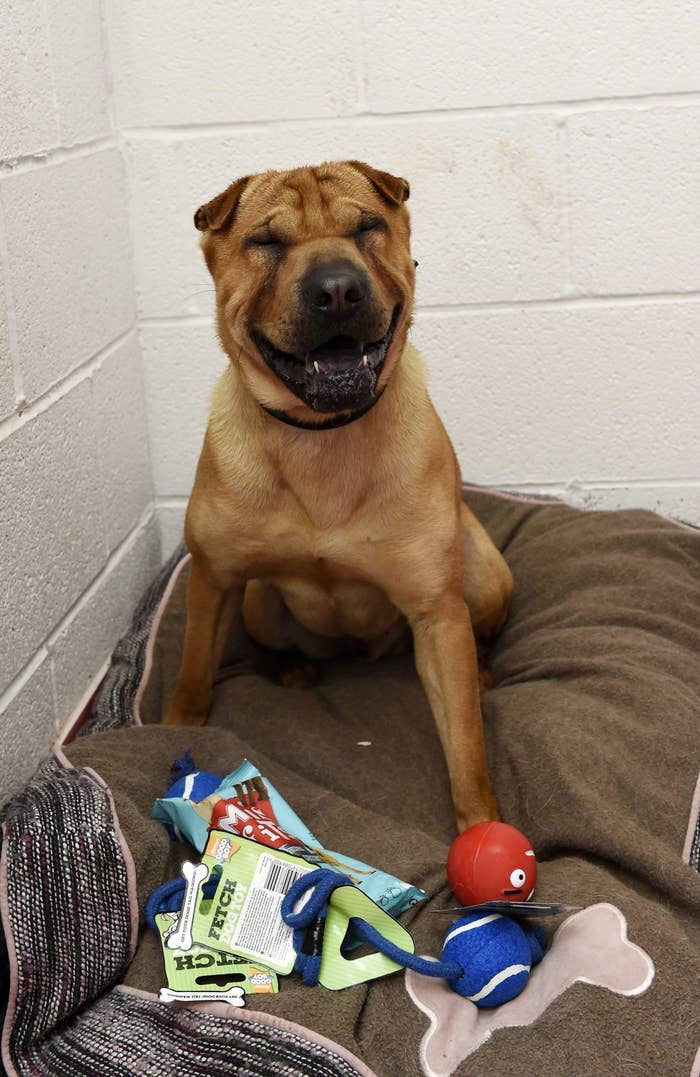 The Scottish SPCA has been caring for Kai and has been receiving offers to house him from all around the world.
The Scottish Daily Record, meanwhile, has tracked down the woman who abandoned him at Ayr station.
Fin Rayner, 39, had travelled to Ayr from Aberdeen to pay the £400 she'd agreed with a man on Gumtree for the dog, whose real name, she said, was Pluto. She told the paper:
The guy rushed out with a food chest and lead on the dog. But I could see there was something up because he was very skinny. I said I wanted to take the dog for a walk, so he asked me for £150 as a deposit in case I didn't come back. Then I saw him tearing off in his car. I phoned and said 'You better come back for your dog'. He never turned up.
She then told the paper she'd panicked because she had to get the last train home with her asthmatic daughter. She said she told a member of staff what she'd done in order to ensure the dog was safe.
This appeal by the Daily Record has raised £2,500 for the SPCA.