You may or may not be aware there's a library in the Orkney Islands.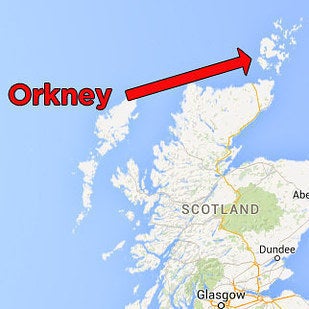 It is renowned for having a surprisingly 🔥 Twitter account.
And the two libraries are Twitter "frenemies".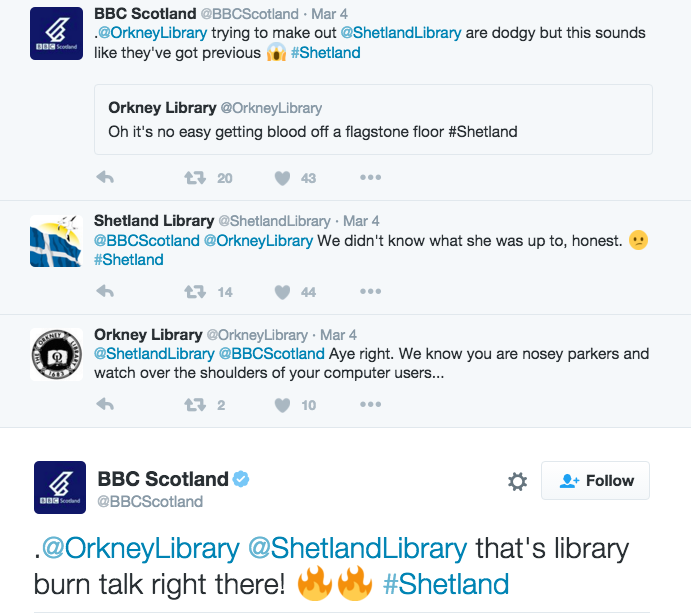 Here they are, for example, swapping bants while watching murder mystery Shetland on TV.
And here they are competing to get popstars to follow them.
Anyway, a few days ago Orkney announced it was discussing one of J.K. Rowling's crime novels, written under the pen name Robert Galbraith, at its book club.
Which Rowling spotted.
A tentative offer was made. Involving lemon cake.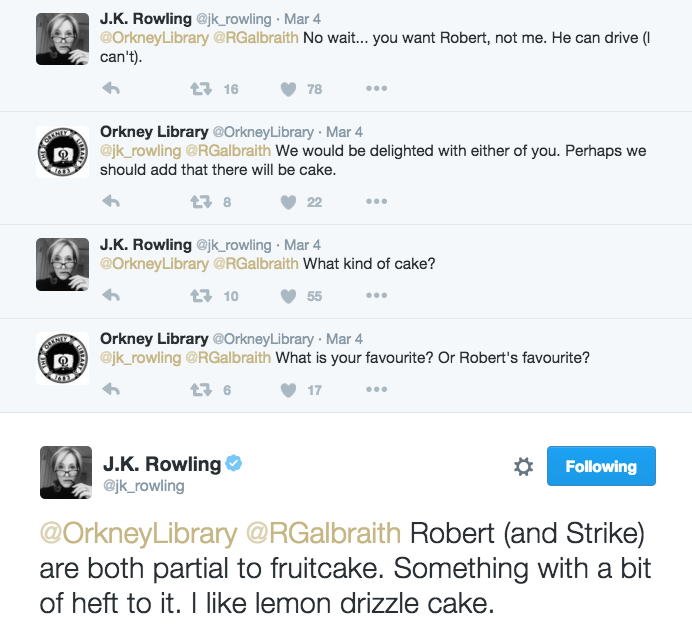 An offer on which the library duly delivered.
And over the weekend...guess who showed up?
Which was great for Orkney Library...
...and the lady herself had a good time...
...but most importantly...
...it was a great opportunity for trolling.
Although Shetland might just have an answer in the form of Gary Barlow.

Fingers crossed, everyone.