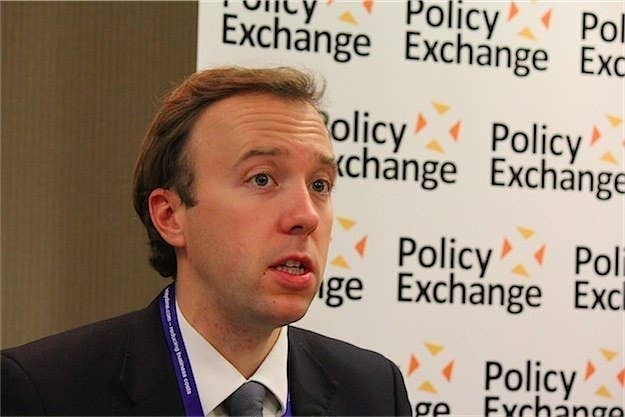 The government has paused the implementation of a controversial "anti-lobbying" clause, following an outcry from charities, scientific researchers, and universities.
In an announcement posted to the Cabinet Office website, the government said:
As we set out on 19 April, we are continuing to consider the comments of all interested parties ahead of the introduction into grant agreements of the clause aimed at protecting taxpayers' money from being wasted on government lobbying government.

We are pausing the implementation pending a review of the representations made and we will take a decision on the form of the clause following this review.
The clause is intended to stop charities from using taxpayer-funded grants to lobby the government or parliament. Charities say it is an ideologically driven attack on a problem that "doesn't exist" and it will cost the government money in the long run.
Pressure had been building on the government from the science and educational sectors, who said that researchers funded by the government could inadvertently end up being silenced. BuzzFeed News understands that so much concern had been expressed by universities that Universities UK, the leading advocacy organisation for the higher education sector in the United Kingdom, was forced to enter into talks with government officials on their behalf.
On top of this the Commons science and technology committee told the government the clause could make academics unwilling to take up advisory positions in government, while Sarah Wollaston, the chair of the select committee, has also said it could have serious consequences for public health.
BuzzFeed News understands that a formal consultation will not be announced and that the government will take the pause to consider only representations that have been made so far.
Responding to the announcement, third-sector organisations NCVO, Acevo, and Social Enterprise UK issued a joint statement:
"Following correspondence with the Cabinet Office, we are pleased to see that the government has 'paused on implementation' of its anti-lobbying clause.
"We continue to call for the full and immediate withdrawal of this policy. The clause, as it stands, goes much further than it says on the tin and will deter many charities and social enterprises from making representations to government and parliament.
"We look forward to hearing from government on how they will proceed – in particular whether they will engage in a formal consultation with the charity sector and other affected bodies.
"We also require urgent clarification of how this pause will apply to those organisations that already have grant agreements containing the anti-lobbying clause."