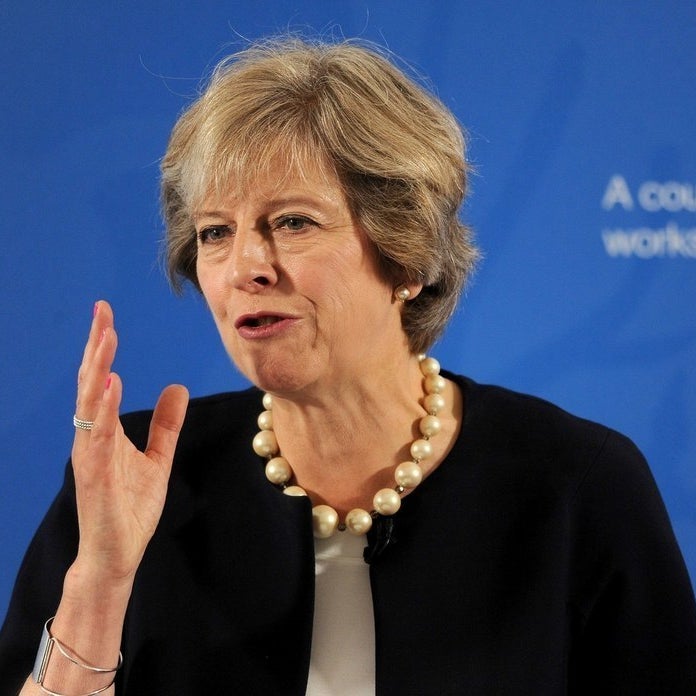 The courier giant Hermes, which delivers parcels for major retailers such as Amazon and John Lewis, is facing a possible investigation by Her Majesty's Revenue and Customs into non-payment of the minimum wage following a request by Theresa May.
In July the Labour MP Frank Field wrote to the prime minister to ask for an official inquiry into the firm. He said that from speaking to workers, "it seems as though they enjoy none of the benefits that are supposed to come from flexible self-employment. But they do shoulder almost all of the risks and insecurity. They appear to have no real choice at all over their own working patterns, and no real control over their own lives."
Last week Field received a reply from business minister Margot James, who said that while there were no plans for an official inquiry into the company's working practices, she had given his letter to HMRC, which can investigate non-payment of the national minimum wage and national living wage.
Field also today published a report based on speaking to 78 Hermes workers in which he detailed working practices he described as "appalling". The report follows months of allegations about the company's treatment of employees.
Last month workers described how they were pressured by bosses while caring for sick relatives. One former worker said he had been at hospital with his son, who was undergoing major surgery, when he was phoned 15 times by a manager, and upon answering the phone, was told to return to work, telling him the deliveries were more important than his son. Earlier this month BuzzFeed News revealed the company apologised to a worker it had fired while he was caring for his terminally ill wife.
In a statement, Hermes said it would cooperate fully with any investigation and that it didn't believe Field's report reflected the way it worked. The statement said: "Hermes employment practices were reviewed by HMRC in 2011 and we remain confident that our service agreements with couriers are legitimate self-employment."
It continued: "This report is part of an ongoing discussion at political level about employment models and Hermes has been used as an example. The report is not independent and it has not been discussed with us. However, we are pleased that it does acknowledge some of the actions we have taken to further support our couriers."
The company stressed that Field's report was only based on testimonies from 78 of its 10,500 couriers, of whom over a third had been working for the company for over five years, and it said its average courier rate was £9.80, 36% above the minimum wage, after all legitimate expenses have been deducted.
Field said: "This is the first practical move the prime minister has made to begin implementing the promise she made on entering Downing Street – that there will be no one left behind in this country. Woe betide those employers who think they can beat government moves to guarantee a decent minimum for everyone."