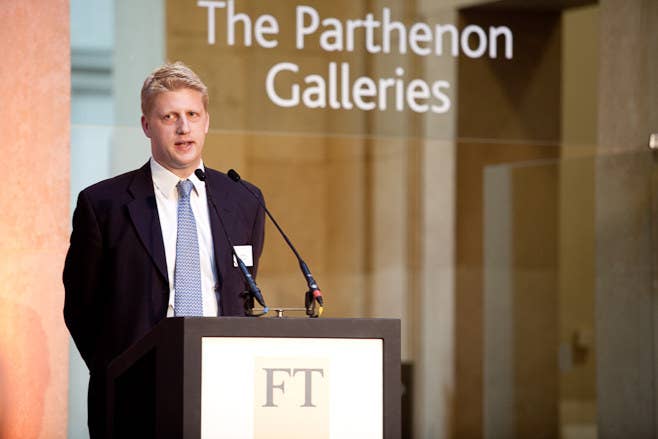 The government has bowed to intense behind-the-scenes pressure from the science community and will exempt some researchers from a controversial "anti-lobbying clause".
Universities and royal colleges have been raising questions since the clause, which aims to stop organisations – primarily charities – using taxpayer-funded grants to lobby the government or parliament, was announced in February. Charities have told BuzzFeed News it is an ideological attack on a problem that "doesn't exist" and will actually cost the government money in the long run.
Answering questions in the House of Lords, Cabinet Office minister Lord Bridges of Headley announced that research councils, the Higher Education Funding Council for England, and the national academies would not be covered by the clause, which comes into effect from 1 May.
Charlotte Ravenscroft, head of policy at the National Council for Voluntary Organisations, which represents charities, described the news as "a welcome relief" for academic researchers, but said "it shouldn't have taken an outcry from scientists" for the decision to have taken place.
Fiona Fox, chief executive of the Science Media Centre, said the "long-awaited exemption" was still "imprecise." She pointed out: "Not all scientists are funded by BIS or via the HEFCE", and asked: "Will those funded directly by other government departments be prohibited from lobbying by this clause?"
Dr Mark Downs, Chief Executive of the Royal Society of Biology, also sounded a note of caution: "There remains a considerable portion of the research community who have not yet been mentioned, including those whose work is funded by government departments, and others, specifically to answer policy challenges."
Prior to Bridges' announcement, a number of concerns were raised in the house. Lord Wigley said organisations were "fearful of voicing their opinion on the European referendum" as a result of the clause. Bridges replied that charities could follow guidance published by the Charity Commission should they wish to do so.
Baroness Hayter pointed out that the clause had been formulated after research by the Institute for Economic Affairs, which she described as "lobbying with no consultation", but Bridges said "consultation began the minute the clause was announced".
He went on to say: "It's not about curbing freedom of speech, it's about making sure taxpayers money is spent effectively," and said the housing charity Shelter had been receiving funds with a similar clause in place from the Department for Communities and Local Government and had "continued to lobby".
In March the Commons science and technology committee told the Cabinet Office the clause could make academics unwilling to take up advisory positions in government, while the Royal Society of Edinburgh said the government should suspend the clause and enter into an "open consultation" on the issue.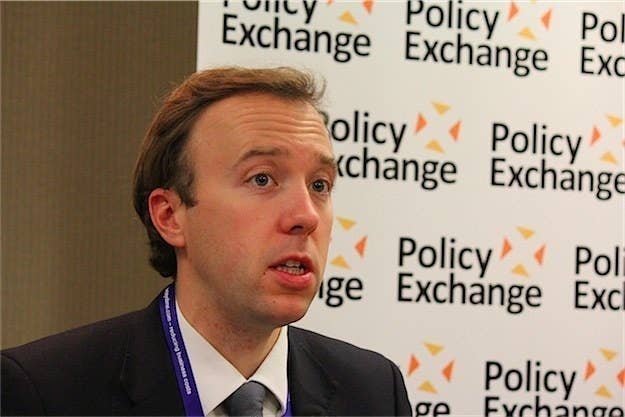 It is unknown whether universities will be exempt from the clause. Bob Ward, the policy and communications director at the Grantham Research Institute on Climate Change and the Environment at the London School of Economics, has written to the Cabinet Office minister Matt Hancock to say universities will be affected and has told BuzzFeed News the clause is an "extreme restriction on academic freedom will be bad for policy-making, bad for the public interest and bad for democracy".
In a statement he said: "I am very glad that the Government has today announced its intention to create this exemption for university researchers. I do not believe that the Government meant for the 'anti-lobbying' clause to apply to grants for researchers in universities and research institutes, and I am glad that the Cabinet Office has today indicated that it will do the right thing.
"I hope that the exemption will apply not just to grants from the higher education funding councils and research councils, but also to grants from Government Departments for research. Without the exemption, the clause would forbid researchers from using Government grants to attempt to influence policy-making. Such a restriction would be bad for policy-making, bad for the public interest and bad for democracy."
He added: "I know that many organisations and individuals, including Jo Johnson, the Universities and Science Minister, have been making the case for an exemption, as have more than 19,000 people who have signed the official petition that I started. I am relieved that common sense seems to be prevailing on this issue."
The science minister, Jo Johnson, said today: "Our world-class research base is a source of great pride for this country, which is why the government is continuing to protect the science budget to the end of the decade.
"The new clause in government grants is about ensuring that taxpayers' money is properly spent on what was intended in the grant agreements. I am very aware of questions that have been raised about what this could mean for our research base and the principle of academic autonomy that is such a critical part of its strength.
"I have been talking to the research community and working hard with colleagues in government to determine what clarification may be necessary to ensure that research is not adversely affected in any way.
"I am happy to confirm that it is not our intention for the research councils, the Higher Education Funding Council for England, or the national academies to be covered by the clause. We are continuing to talk to the research community and will outline more detail by 1 May, when this clause takes effect."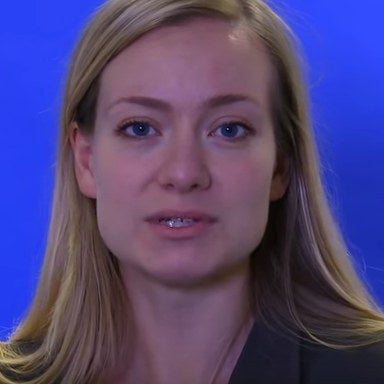 Nicola Blackwood MP, chair of the commons science and technology committee, and Dr Sarah Main.
Dr Sarah Main, Director of the Campaign for Science & Engineering, said: "This is good news and a huge step in the right direction. Scientists felt embroiled in a debate about lobbying which did not appear to apply to them. The Science Minister, Jo Johnson, and many across government have done a huge amount to make the case that it does not.
She added: "The message is loud and clear that science is a welcome and necessary part of Parliamentary debate and policy-making. We trust that all ministers will take Jo Johnson's lead to ensure that researchers funded by any department can freely engage with Parliament."
We now need to get the detail right to make sure this solution works for all of government and all of science."
There are still many question marks over how the clause will affect charities. Charlotte Ravenscroft, head of policy at the National Council for Voluntary Organisations, said:
"It will be a welcome relief for academic researchers that the government is recognising the contribution they make to policy debates. Charities also have an important role in using their frontline experience to inform policy-making and we look forward to similar recognition of that too.
"But it shouldn't have taken an outcry from scientists to get us here. This announcement is simply proof that the government didn't think through the consequences before rolling out this clause. It's time now for a fundamental rethink to ensure that policy decisions can always be properly informed by experts."