There's A Place Near Disney World Where People Can Shoot Massive Machine Guns At Osama Bin Laden
Machine Gun America looks like a really intense experience.
Here are Samantha Poje 20, John Webster, 21, and Emily Undieme, 21, holding their shooting targets at Machine Gun America in Orlando, Florida.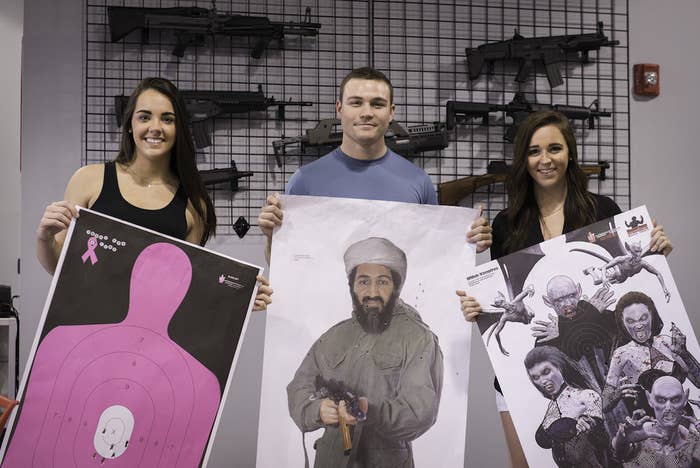 It's America's newest gun attraction, and kids as young as 13 can use the military-grade firearms held there.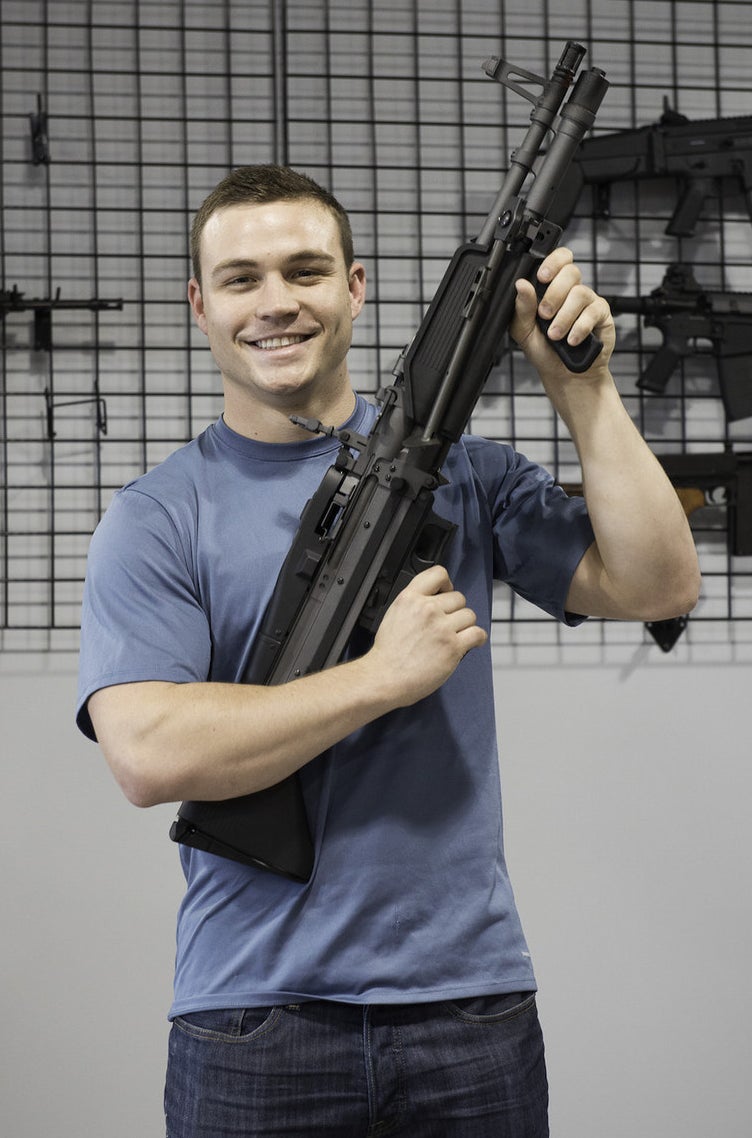 John Webster posing with a M60.
For just £66 (around $100), customers can let rip at posters of Osama Bin Laden with a submachine gun.
Visitors who have no prior weapons training are given powerful weapons such as the MP5, the M4, and the Glock 17 to fire at targets.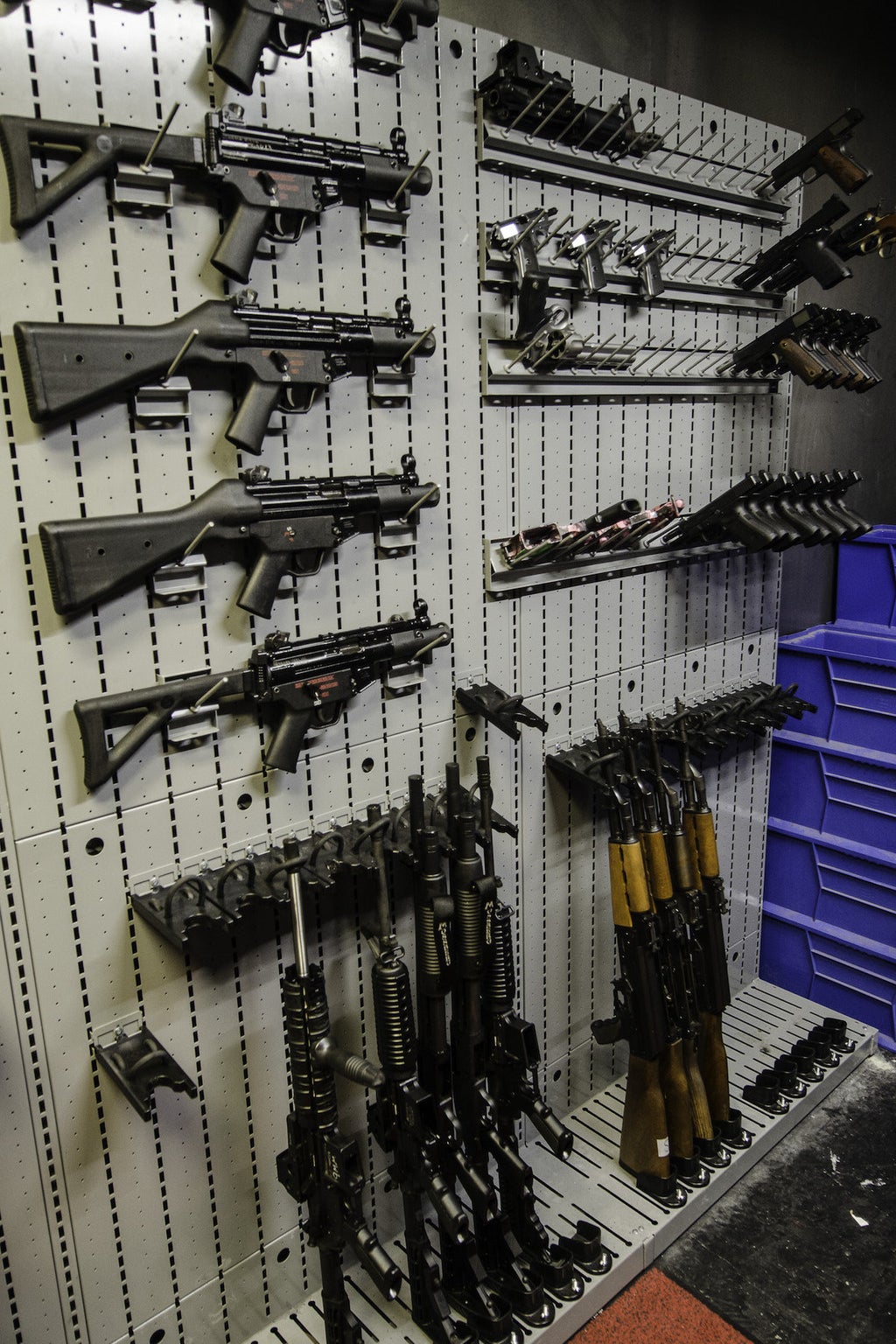 CX-4, M-4, 1919, MP-5 (x5), (lower left) AK-47s (x6) on display at Machine Gun America on 14 January 2015 in Orlando, Florida.
The director of safety and training at the facility, Wes Doss, 50, told Barcroft Media: "The experience here is right up there with what you would find on a thrill junkie's bucket list."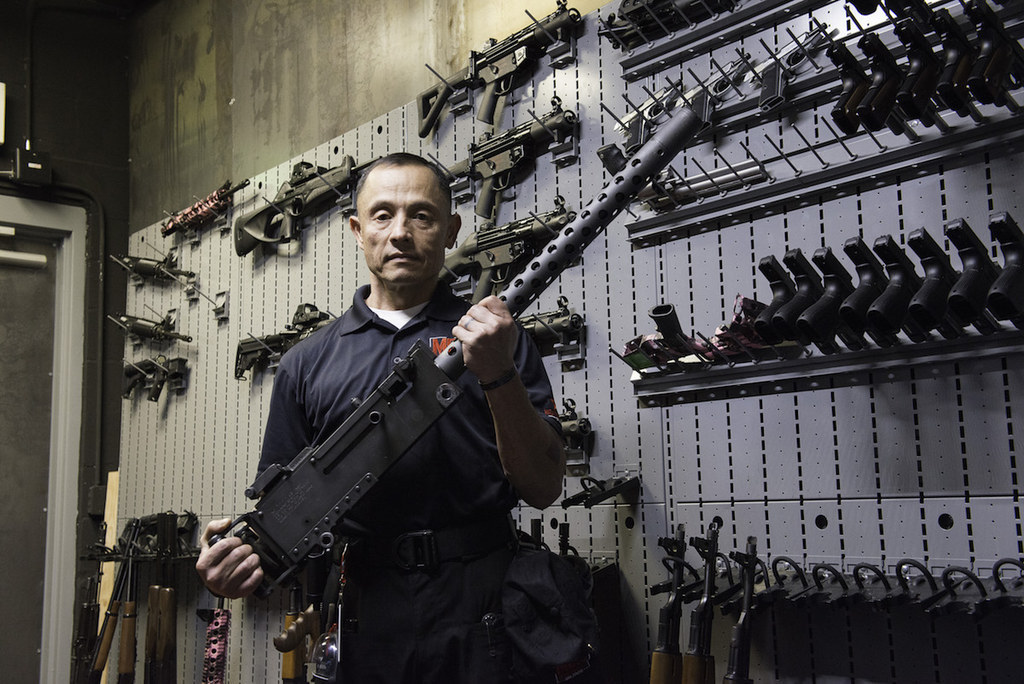 "We've had a large number of UK families coming in to shoot, as well as tourists from Brazil and Finland."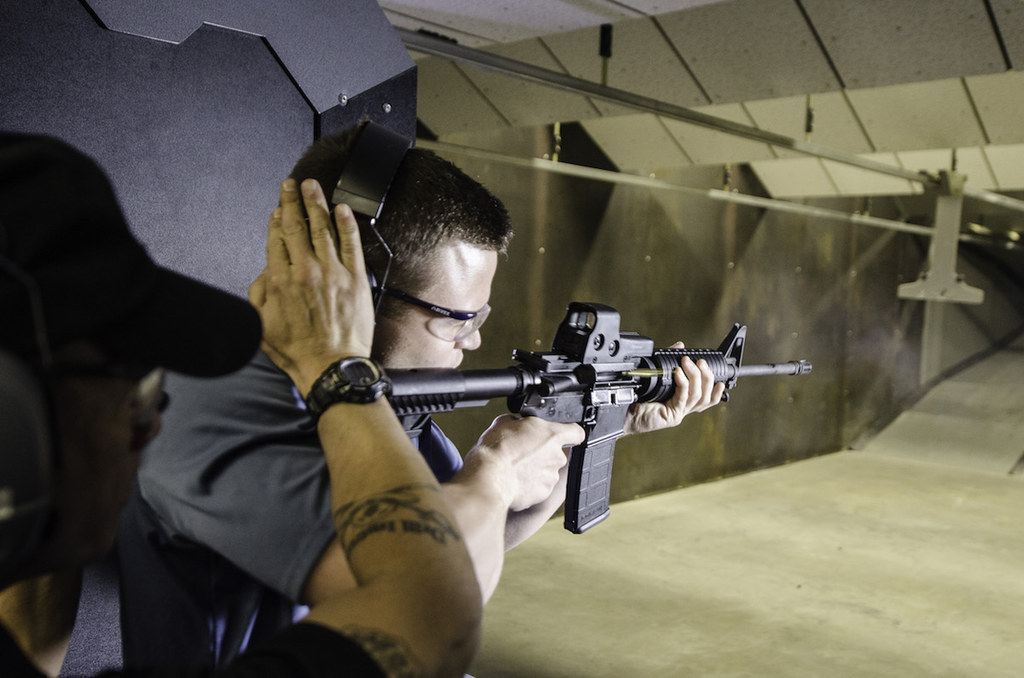 "Machine Gun America has a tremendous amount of potential. I believe its popularity is going to come from that natural curiosity that everyone has towards firearms."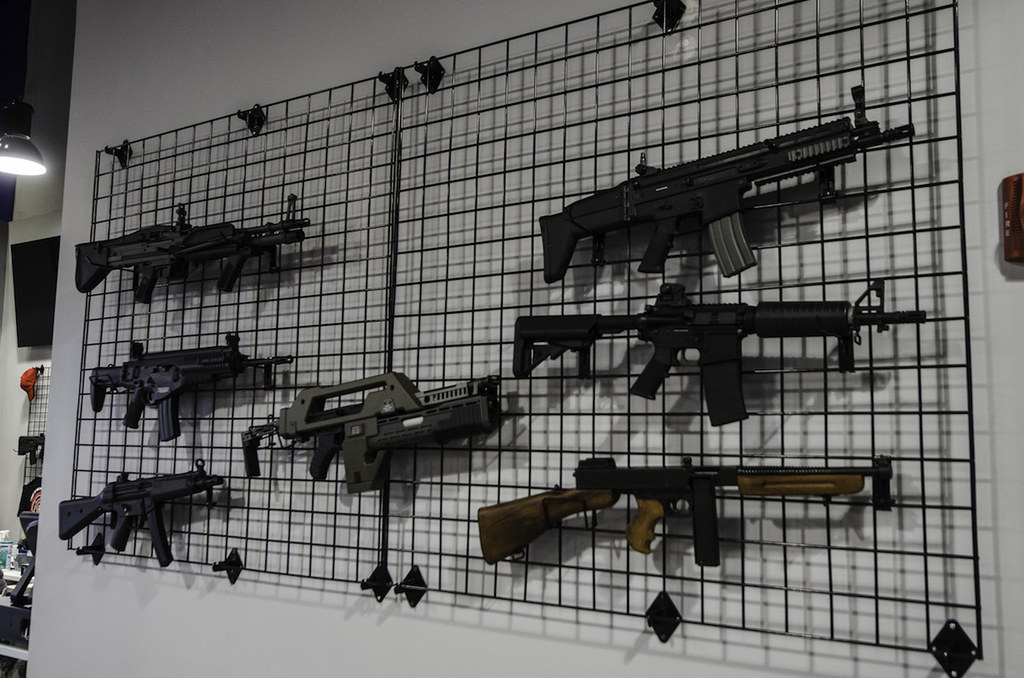 He said a lot of young women were coming to the attraction.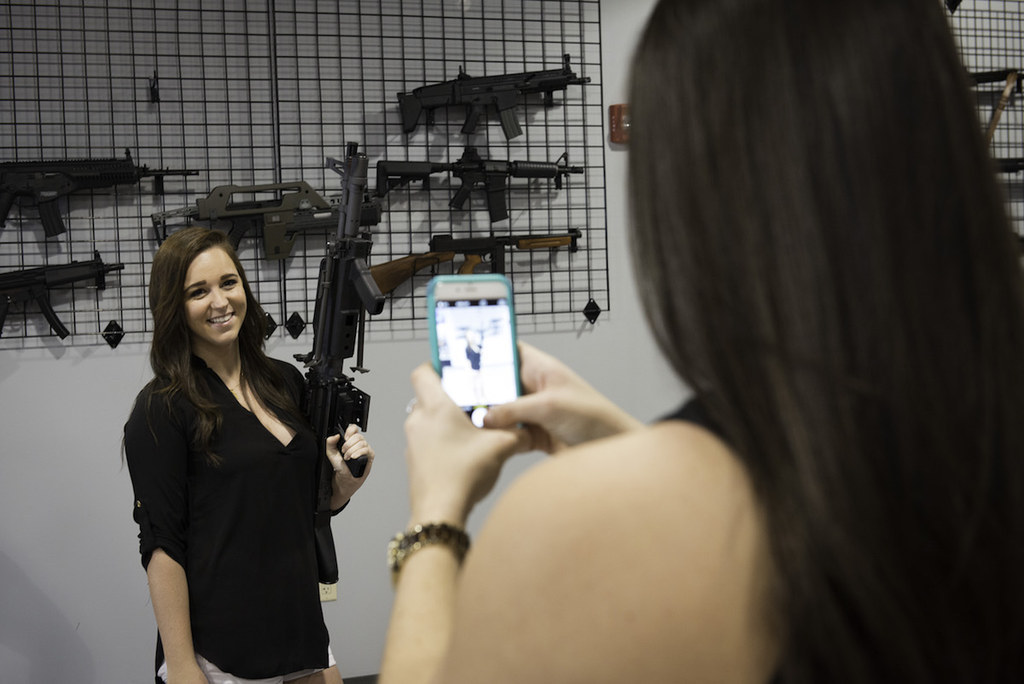 He added: "The Diva package is probably one of the more popular packages. It's designed for people, mainly women, who are not really comfortable with firearms yet."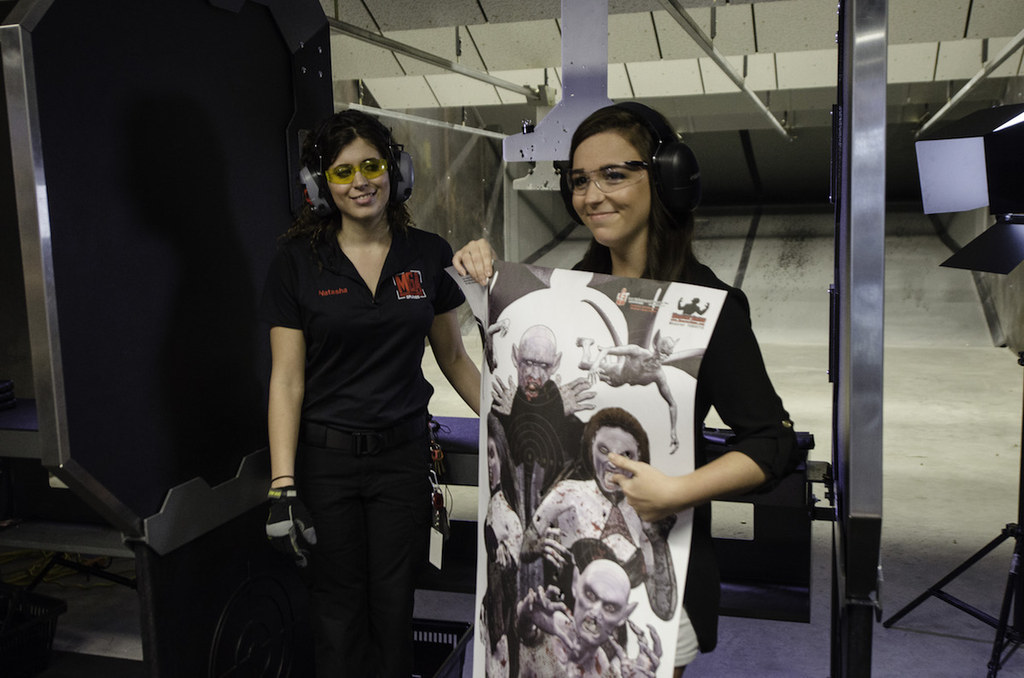 Those who arrive at the range are paired with a range safety officer who gives them training before letting them use the guns.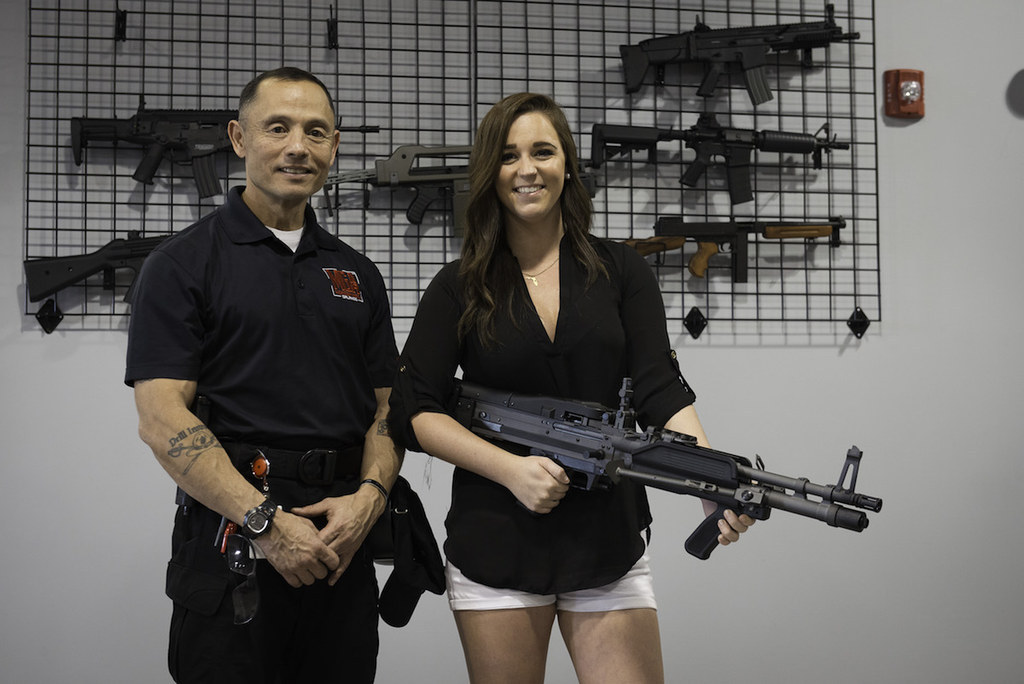 Doss told Barcroft Media: "They're not just trained in-house, but also NRA-certified."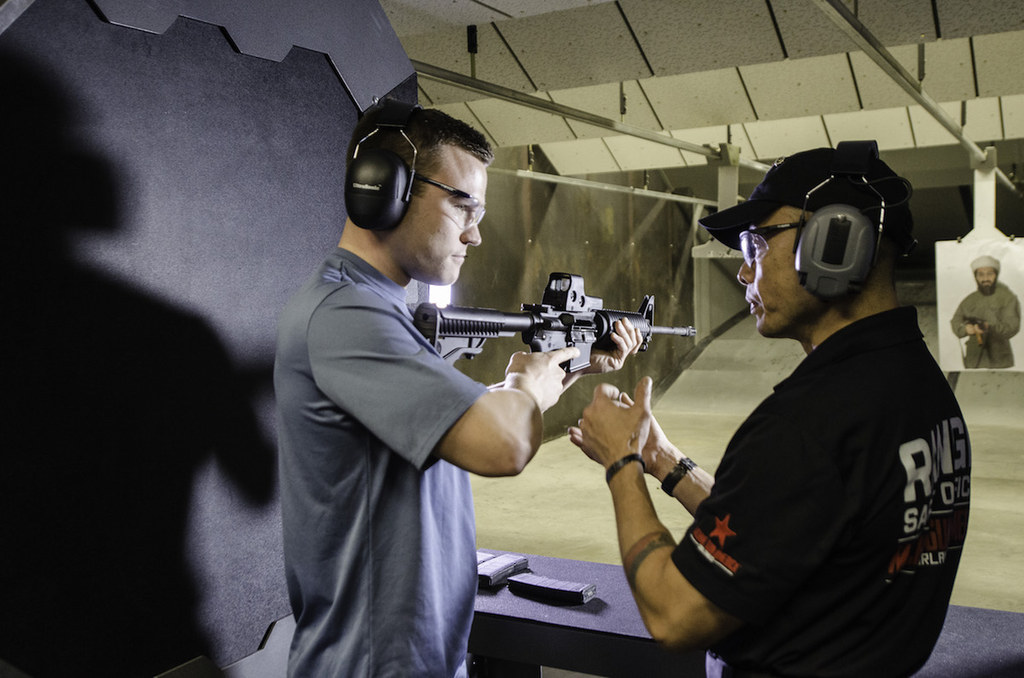 "The officer immediately communicates with the client to find out what their experience is and what their comfort level is."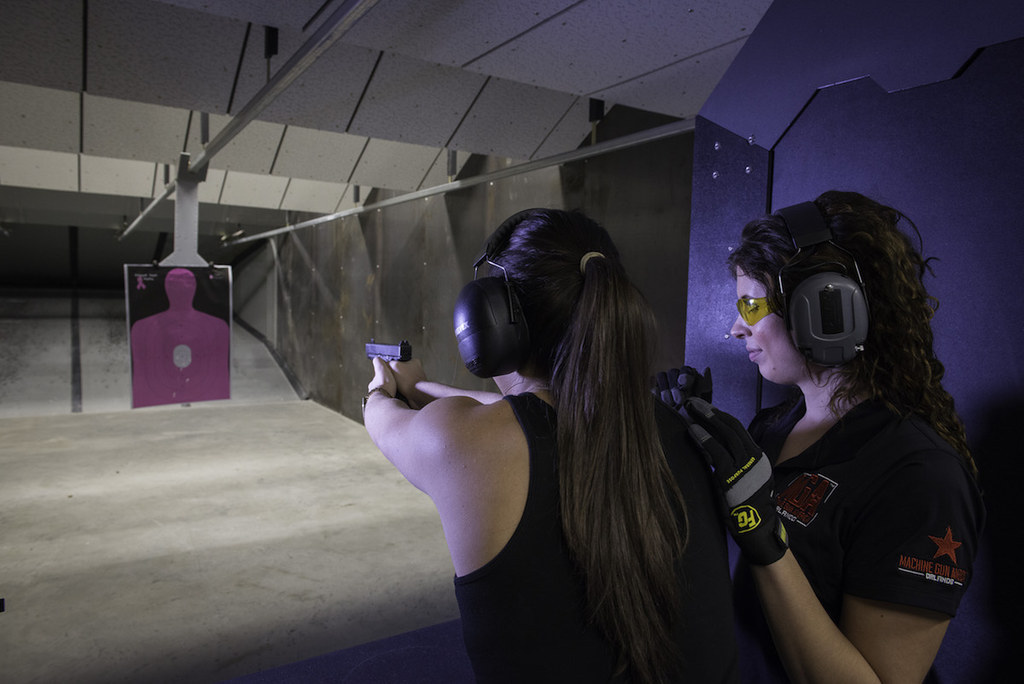 "Then they integrate them into a firearm that isn't going to scare them and won't be a shock to shoot."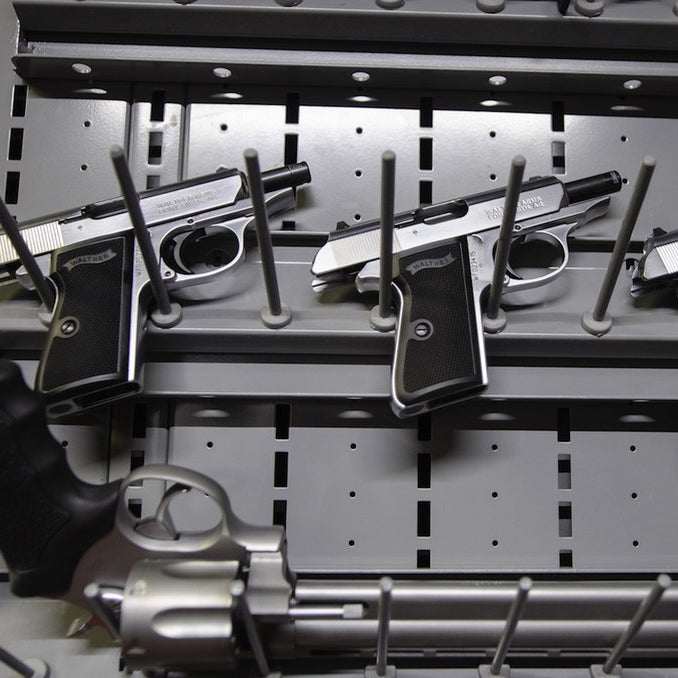 Walther PPK-S on display at Machine Gun America on 14 January 2015 in Orlando, Florida.
The range has attracted criticism from anti-gun advocates.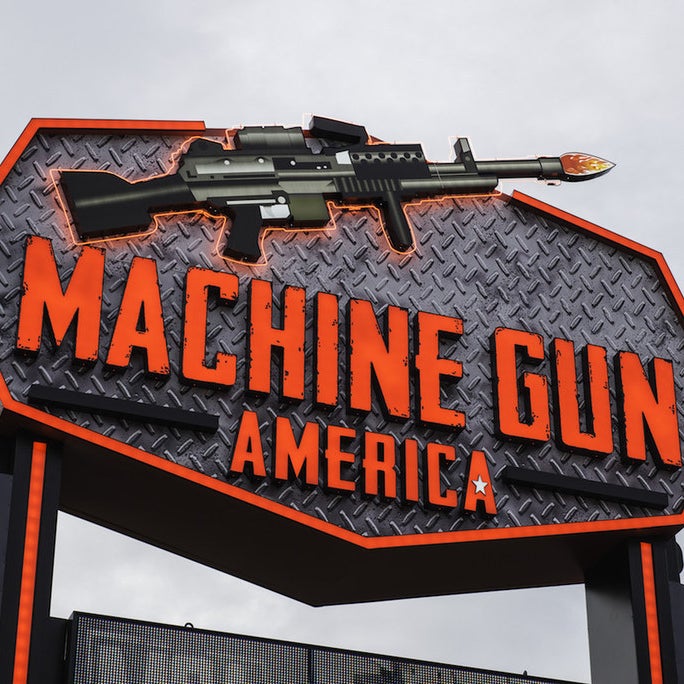 The sign outside Machine Gun America in Orlando, Florida.
They say it's not in keeping with other, family-friendly resorts in the area.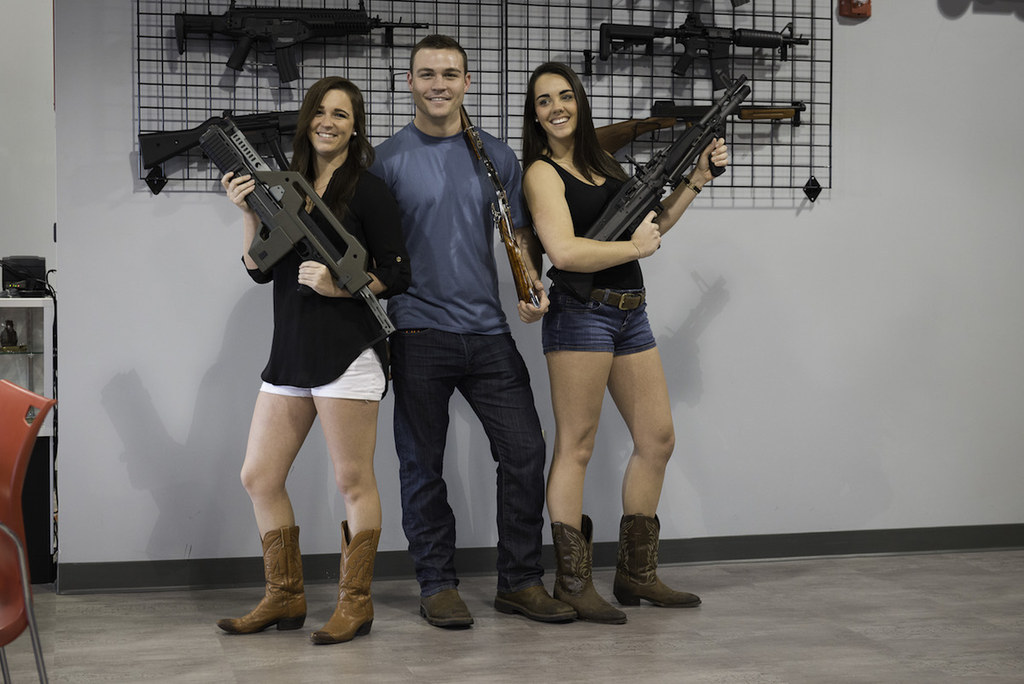 It is, after all, only a few miles from Disney World.