This is Geoffrey Cox. He's the UK's attorney general. You may also know him as the MP for Torridge and West Devon, or "that guy who sounds like Mufasa".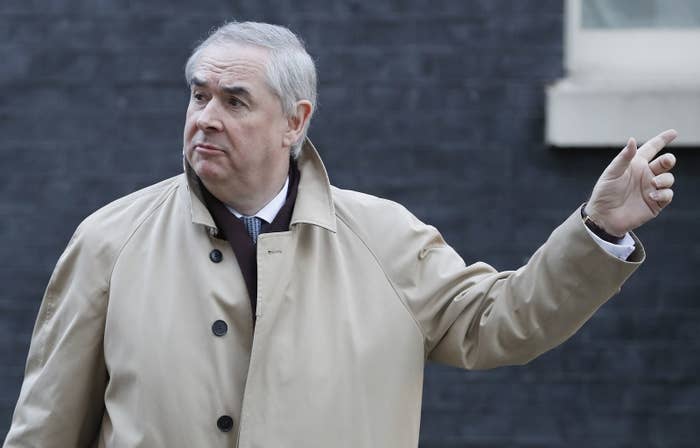 This morning, the UK has been watching him with bated breath because his legal advice on whether the new agreements agreed by Theresa May and the EU last night will still leave Britain parked "indefinitely" in the backstop (the insurance policy to prevent a hard border in Ireland) will be key to persuading Conservative MPs to back the prime minister.
Never let it be said that Britain is a weird country, but for reasons best explained elsewhere, this process was also being referred to as the moment we would see Cox remove his codpiece.
The tension rose. High-profile politicians said their view would be informed by him.
What would he say?
And so it came to pass, at 9:03am, in response to an unverified claim by Channel 4 News presenter Jon Snow, Geoffrey Cox gave the word. And the word was: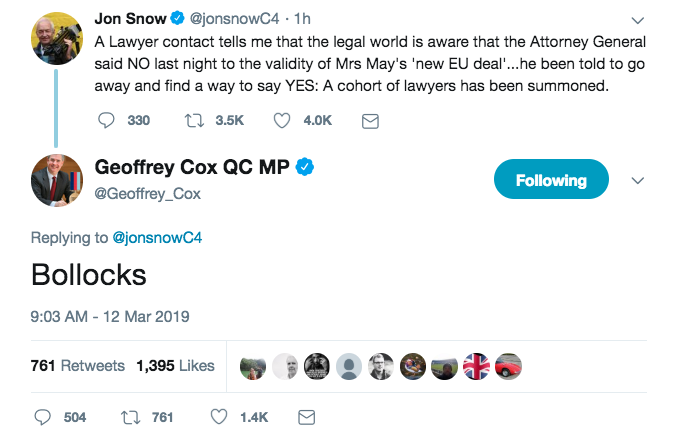 Powerful, reasoned, and cogent.
If something of a departure from his previous style.
It was, without question, one of his most powerful tweets. Arguably as powerful as the time he, for some reason, told us all to get Outlook for iOS.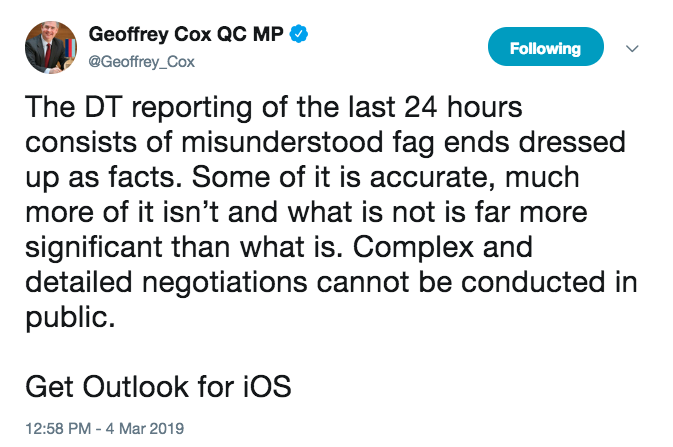 Anyway. We still have no idea how Brexit is going to go.
Britain leaves the EU in 17 days.