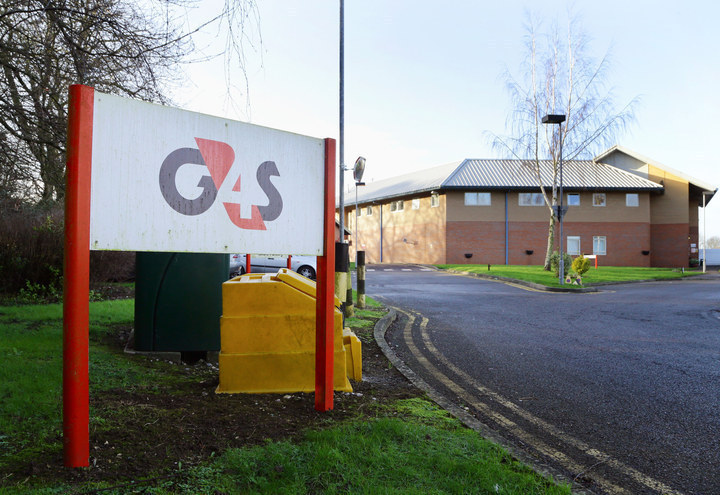 G4S, the controversial outsourcing company, is to sell off its children's services business.
In a statement on its website, the company confirmed that "as part of its on-going review of its portfolio of businesses, it has commenced a process to sell its UK Children's Services business, comprising 13 children's homes and its contracts to manage two Secure Training Centres at Medway and Oakhill."
Andrew Neilson, director of campaigns at the Howard League for Penal Reform, said on Friday: "We welcome this news from G4S, as the company's sale would include the management of two secure training centres at Medway and Oakhill.
"These child jails have been the focus of much controversy, not least the recent BBC Panorama documentary into abuse by staff at Medway.
"There is now an opportunity developing to close the secure training centres down completely. These centres are a failed model and this wise withdrawal from the market by G4S should not be followed up new private security companies coming in to replace them, with dubious track records abroad in the treatment of people in custody."
Yesterday, in an interview with BuzzFeed News, children's services director Paul Cook confirmed that staff at all of its youth prisons would be forced to wear body cameras. He was speaking in the wake of abuse allegations made by the BBC's Panorama after undercover filming of its Medway secure training centre. He said he was "shocked and sickened" by the behaviour of the staff.
Liberal Democrat spokesperson for Justice Jonathan Marks QC said: "The news that G4S is to sell its contracts for Medway and Oakhill presents the Government with an opportunity to raise the standards of these Secure Training Centres.
"G4S has overseen a catalogue of shocking failures of care, some of which were revealed by the recent Panorama exposé. The Government must ensure that the new contracts are awarded to responsible service providers who really will put the children's welfare at the heart of their work.
"It is the Government's overwhelming duty to care and rehabilitate the children in their care - the most vulnerable in our society - not just to hand them over to the lowest bidder."
Looks like there are no comments yet.
Be the first to comment!