Here is a picture Britain First posted on its Facebook group yesterday.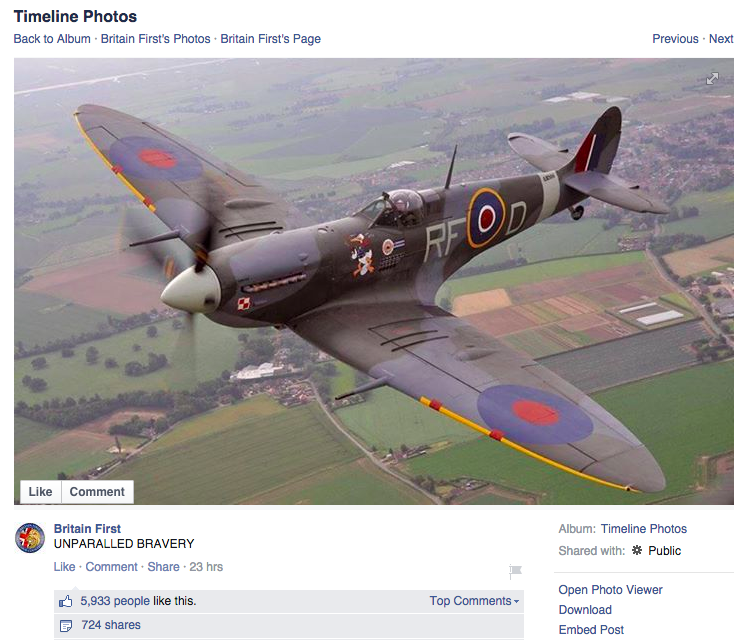 And here is why the far-right group almost certainly regretted using that picture, as told in Facebook comments.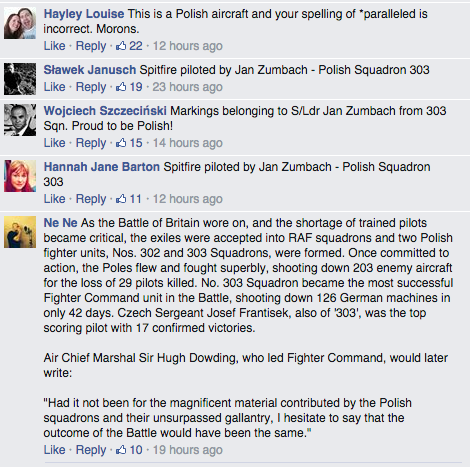 Yep, as the exceptionally perceptive Chris York of the Huffington Post unimprovably put it:
That's right, the perma-cap-locked Facebook page of the ever-so-shouty Britain First have used a picture of a fighter plane from the No. 303 Polish Fighter Squadron to showcase a country apparently under siege from immigrants...
York also noted that "the BNP did exactly the same thing back in 2009", and questioned why we've not seen a post celebrating "the 400,000 Muslims who served in WW1".
Here's a terrifying reminder that Britain First has somehow ended up the most popular political party on Facebook. Last month Royal Mail refused to deliver the party's leaflets.