Everyone Thinks This Is A Real Selfie By A Palestinian Running From The Israeli Defence Force
The image went viral after being shared by Palestinian hip hop crew DAM.
by
,
This image appears to show Palestinian rapper Tamer Nafar being pursued by Israeli Defence Force members.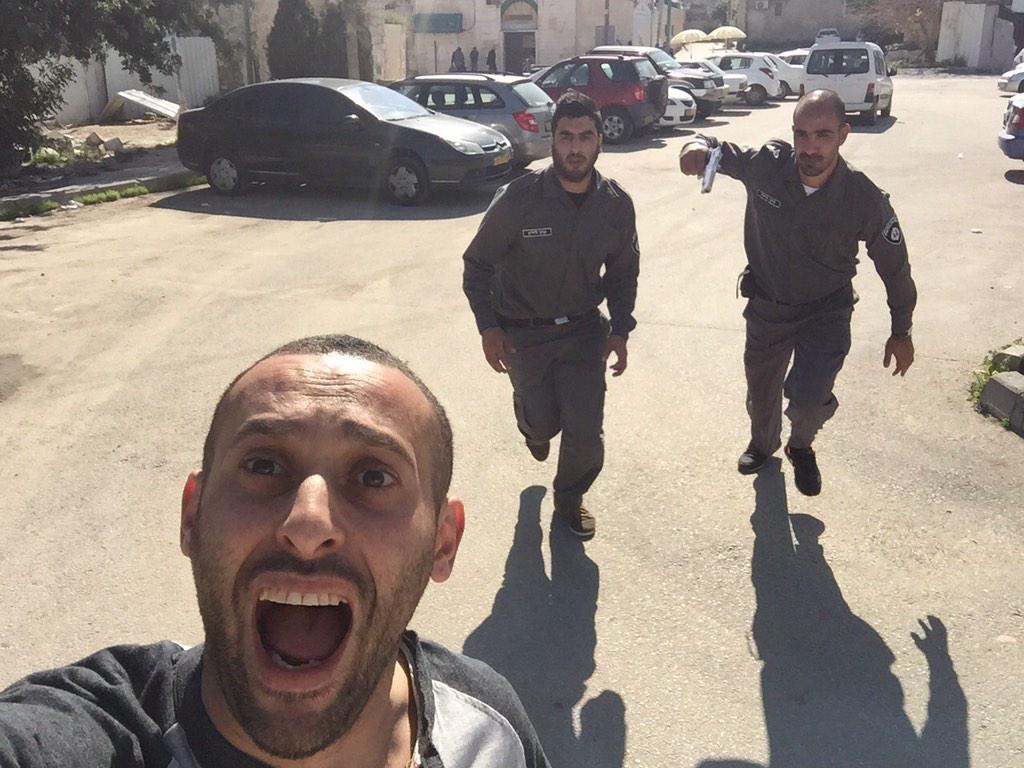 However, it's not.
It appears that the three people in the photo are band members Tamer Nafar, Suhell Nafar and Mahmoud Jreri.
An associate of the band has confirmed to BuzzFeed News that the photo was staged, but did not want to be quoted on record as they've enjoyed watching the reaction the photo is generating online.