This image appears to show Palestinian rapper Tamer Nafar being pursued by Israeli Defence Force members.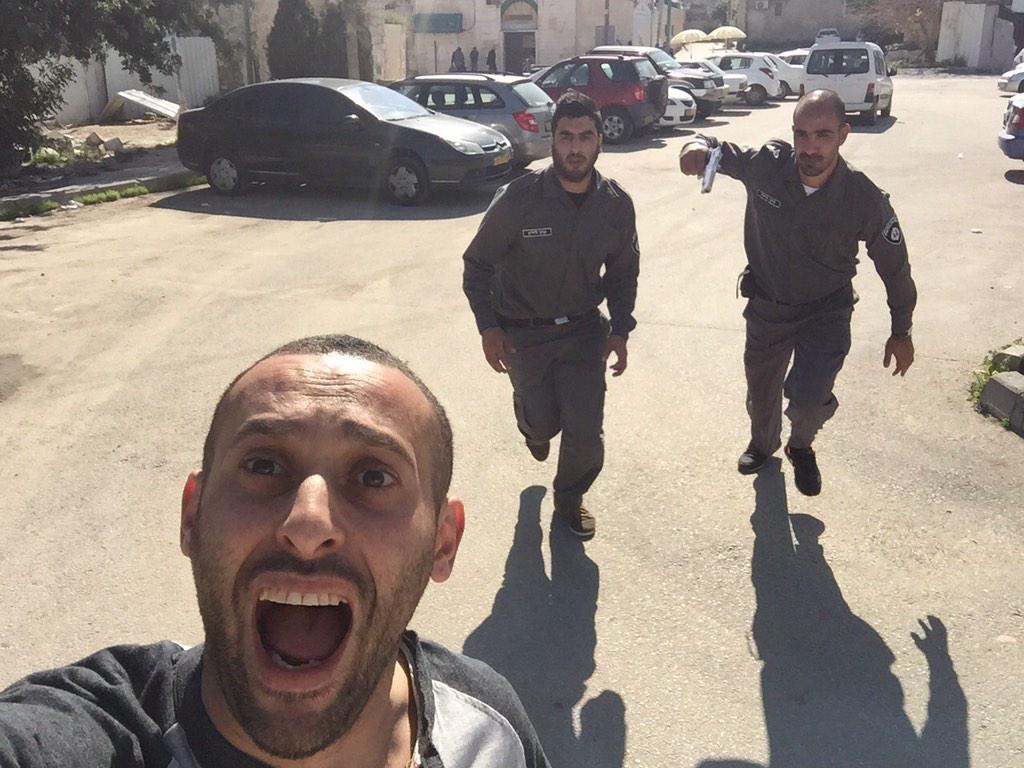 Nafar is a member of Palestinian rap group DAM.
According to the band's website, DAM is the first Palestinian hip hop crew, and began in the late 90s after being "struck by the uncanny resemblance of the reality of the streets in a Tupac video to the streets in their own neighborhood of Lyd."
Most people on Twitter have shared it as if it's real.
However, it's not.
It appears that the three people in the photo are band members Tamer Nafar, Suhell Nafar and Mahmoud Jreri.
An associate of the band has confirmed to BuzzFeed News that the photo was staged, but did not want to be quoted on record as they've enjoyed watching the reaction the photo is generating online.
Alan White is a news editor for BuzzFeed News and is based in London.
Contact Alan White at alan.white@buzzfeed.com.
Sheera Frenkel is a cybersecurity correspondent for BuzzFeed News based in San Francisco. She has reported from Israel, Egypt, Jordan and across the Middle East. Her secure PGP fingerprint is 4A53 A35C 06BE 5339 E9B6 D54E 73A6 0F6A E252 A50F
Contact Sheera Frenkel at sheera.frenkel@buzzfeed.com.
Got a confidential tip? Submit it here.