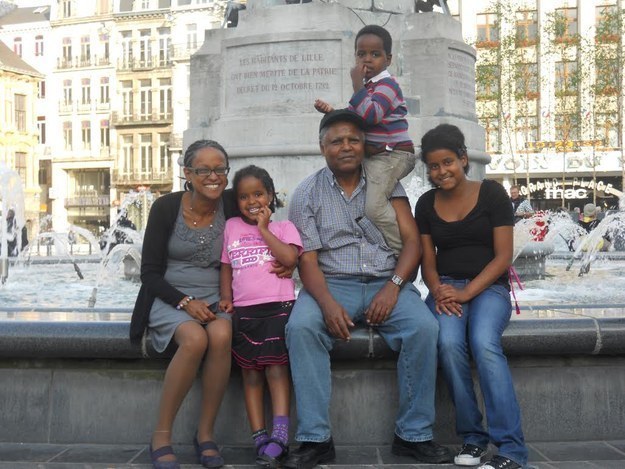 The European parliament yesterday passed a resolution calling for Andrew Tsege, a British man on death row in Ethiopia, to be released from custody.
To date, the British government has not officially requested Ethiopia – a valuable trading partner – to release him, though it has been lobbying the country's government behind the scenes, BuzzFeed News understands.
Tsege, a father of three from north London, was detained at an airport in Yemen last June and taken to Ethiopia, having been sentenced to death in absentia for allegedly plotting a coup and planning to kill Ethiopian officials, a charge he denies.
Campaigners claim he faces execution because he fell out with former prime minister Meles Zenawi after exposing government corruption.
In October last year, BuzzFeed News revealed there was a divide in the UK government over how to treat the case.
The foreign secretary, Phillip Hammond, confirmed he had been lobbying the Ethiopian government and made it clear that Tsege's treatment was "unacceptable".
Around the same time, his department supported a trade event at which then Foreign Office minister Grant Shapps said the two countries would stand "shoulder to shoulder".
Campaigners are concerned about the conditions in which Tsege is being kept, still without charge, after they obtained notes of meetings between him and the then-British ambassador to Ethiopia, Greg Dorey. A set of notes published by BuzzFeed News late last year contained this exchange:
I asked if he had messages for the family. He said: "Hello, be brave". He did not want "complications". Finally, he asked us to ensure he was "buried in England" – it was important for children to know where their parent/s ended up. I said I would come and see him in a month. He commented that I had said that last time and then had been unable to visit until now, but he fully realised that was not my fault. I said I had been given a high-level promise that a visit in a month would be possible.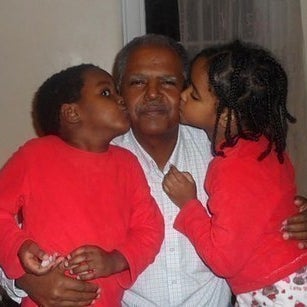 There are concerns over Tsege's mental health. In a report published last week, Dr Ben Robinson of the South London and Maudsley NHS Trust concluded that Tsege is suicidal.
His 8-year-old daughter has written a heartbreaking letter to the Queen, published by BuzzFeed News, in which she said:
My father is currently held captive in Ethopia the situation occurred one and a third years ago. I am writing to ask your assistance in these troubled times to bring my father back would be asking too much. I just wish you could help change the government's actions towards the situation. Last year the year sixes in my school and my brother, sister and I wrote letters to David Cameron. His reply wasn't very convincing because at the very least I haven't heard any news and at the most I don't see any father's in the house so I have decided to write to you instead in hope you will help.
Foreign Office minister James Duddridge will attend the African Union's annual summit in the Ethiopian capital on the 27 and 28 January. It is not known if he will raise Tsege's case, but according to the campaigning charity Reprieve, last year "Foreign Office officials indicated to Mr Tsege's partner that they planned to raise the case – however, an email later sent to her from a UK official said that the summit had been 'unbelievably busy' and that 'it wasn't possible to have a bilateral meeting.'"
There have been question marks over the reasons behind Tsege's imprisonment since February 2015, when the Mail on Sunday acquired correspondence between Foreign Office officials that expressed scepticism about his arrest and discussed their frustration over ministers' inaction. One wrote: "All we have seen are a few pictures of him standing in an Eritrean village – hardly proof that he was engaged in terrorist training."
A foreign office spokesperson said: "The Foreign Secretary has raised Mr Tsege's case with the Ethiopian Government on 20 separate occasions, making it clear the way he has been treated is unacceptable. We welcome the improvement in access to Mr Tsege, following the British Government's intervention, but it must be more regular and it must include access to a lawyer.
"Mr Tsege has still not been given an ability to challenge his detention through a legal process and as outlined in his meeting with Mr Tsege's partner in December, the Foreign Secretary has written formally to the Ethiopians requesting that they set out a timetable for the legal process. We will continue to provide consular support to Mr Tsege and his family."