People Are Tweeting Pictures Of #DogsAtPollingStations And It's Magnificent
You just don't need another hashtag today.
Look at this dog. It's at a polling station. But it can't vote.
Nor can this one.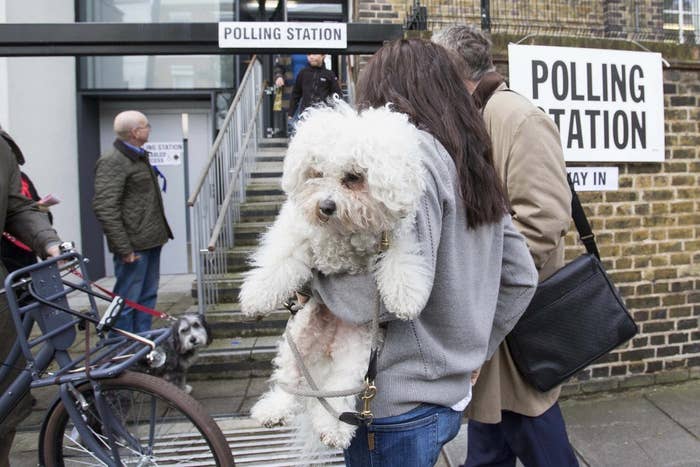 Nor can this one, but he's trying his best, and that's really what matters.
This dog would be a floating voter.
This dog is feeling disillusioned with the democratic process.
This dog is not.
This dog is confident he would have made the right choice.
This dog just wants you to follow your heart.
This dog feels his constituency can do better than the incumbent.
These dogs are delighted to see such a high turnout.
This dog fears we'll be stuck with a weak minority government.
This is a labrador and it is rather splendid.
And this is a picture of some dogs and a bouncing lamb.