This is Ken Powell, from New South Wales, Australia.
According to Yahoo News, he almost fulfilled his wish to meet Dave Grohl and the Foo Fighters on their recent tour of Australia, but missed out due to food poisoning.
Whereupon Grohl sent this.
And he's going to see his heroes! Using GoFundMe, Ken's managed to fund the expenses of the trip, and the extra funds will go to Melanoma research.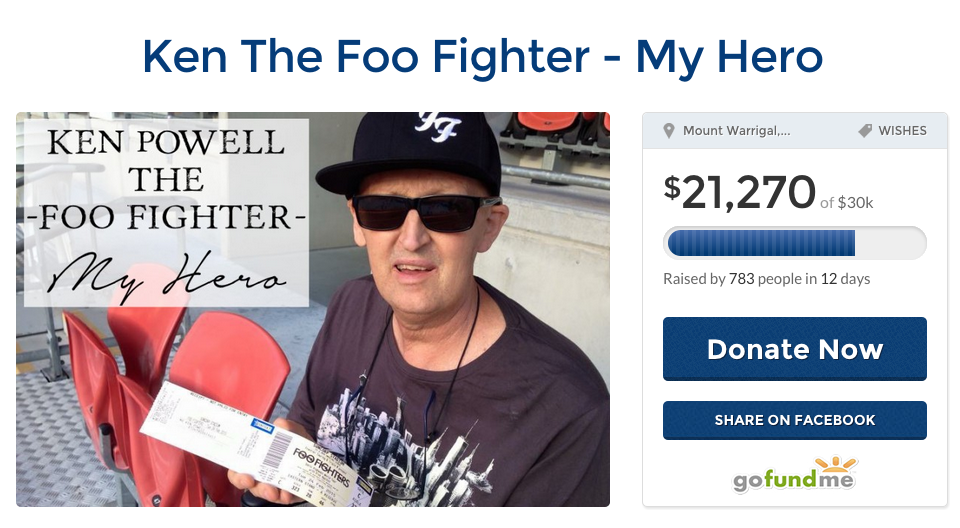 Further evidence Dave Grohl is amazing.