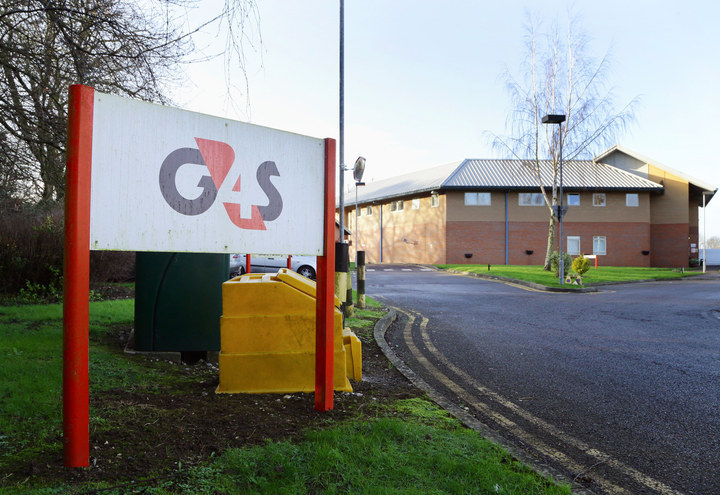 Ofsted, the regulator for children's services in England and Wales, has come under fire after it released a damning assessment of a private youth prison at the centre of an abuse scandal following years of positive reports.
In its findings, published today, the watchdog described Medway secure training centre (STC) as "inadequate", and found levels of violence are high, while "oversight of the use of force and restraint is poor".
The inspection upon which the report was based took place in June, shortly before the centre was renationalised and its management transferred from private security firm G4S to the Ministry of Justice's National Offender Management Service (NOMS).
That decision followed a BBC Panorama investigation broadcast in January that appeared to show guards at the private youth prison committing acts of violence on inmates and attempting to conceal the behaviour from CCTV cameras. Twelve people have since been arrested and the director of the prison has resigned.
Ofsted's most recent report has now been criticised for a significant change in tone. Between 2009 and 2014, it only ever rated Medway youth jail as "good" or "outstanding", despite what appear to have been significant warning signs to the contrary.
A Ministry of Justice report published in May revealed that the Youth Justice Board (YJB) had received 35 separate letters detailing serious allegations about G4S's youth prisons going back seven years. All of these warnings appear to have been ignored.
The MoJ report also confirmed a story reported by BuzzFeed News that revealed lawyers from prison reform charity Howard League for Penal Reform had dealt with complaints on behalf of young people for many years. These were often not upheld because of "a lack of CCTV evidence corroborating the child's version of events".
A spokesperson for the Howard League told BuzzFeed News: "The Howard League has had longstanding concerns about the suitability of Ofsted as an inspector for secure training centres like Medway, given these establishments are first and foremost places of detention."
The charity said its concerns over Ofsted's assessments of youth prisons dated back to 2010, when it told parliament that the watchdog "has failed to safeguard and promote the wellbeing of children in secure training centres".
Referring to the fact that the firmest criticism of G4S's prisons seems to have been made in joint inspections with other agencies, the spokesperson added: "It is telling that only once the prisons inspectorate became involved in inspections did failings at the secure training centres begin to get picked up."

The Howard League's concerns were backed up by the shadow justice secretary, Jo Stevens, who told BuzzFeed News: "Today's Ofsted report into Medway Secure Training Centre is yet another piece of damning evidence demonstrating the long litany of failure at Medway under the management of the coalition and Tory government's favourite 'go to' global outsourcing company for Ministry of Justice contracts; G4S.

"But it appears the failures extend beyond that. How come Ofsted were issuing favourable inspection reports for Medway right up until ... the BBC Panorama programme in January 2016? Their undercover reporter had been working in Medway for three months before the broadcast uncovering the evidence that we watched.
"In a letter to Ofsted's chief inspector as long ago as 2010, the ... Howard League ... outlined serious concerns over ... Ofsted's procedures during an unannounced inspection of Medway. It described the report as reading like 'an apologia for the private company running the institution and is so superficial as to be almost meaningless'."
Stevens went on: "Justice Secretary Liz Truss must provide an explanation about why Ofsted were reporting Medway as good or outstanding before the Panorama expose and what she and her department are going to do to urgently address the appalling findings about Medway where our most troubled and vulnerable children and held and what she is doing to ensure the safety of children in the remaining G4S-run secure training centre at Oakhill."
Sources close to G4S are also understood to be concerned by what they see as a number of factual errors in Ofsted inspection report. However, they have not voiced these concerns publicly.
In a statement on its website, managing director for G4S custodial and detention services, Jerry Petherick, said: "This report is deeply disappointing, coming as it does after a number of years in which OFSTED rated Medway as good or outstanding.
"This was clearly a period of intense disruption which created uncertainty and instability for the young people and staff at the centre and it proved extremely challenging to maintain appropriate staffing levels and standards."
Petherick added that "lessons learned at Medway will be applied through a far-reaching review of our standards, skills and processes at Oakhill, our remaining STC near Milton Keynes."
Justice secretary Elizabeth Truss said: "The findings of this report are shocking and decisive action has already been taken. G4S have been removed from the running of Medway. Since 1 July the centre has been under new leadership. The safety and rehabilitation of young offenders is extremely important."

An Ofsted spokesperson said: "Today we have published an inspection report into Medway Secure Training Centre (STC) which revealed serious issues, including a failure to properly implement the recent recommendations of the Medway Improvement Board.
"We stand by our previous inspections of Medway, which were conducted alongside Her Majesty's Inspectorate of Prisons and the Care Quality Commission. All inspection judgements are firmly based on evidence found by inspectors at the time of the inspection."