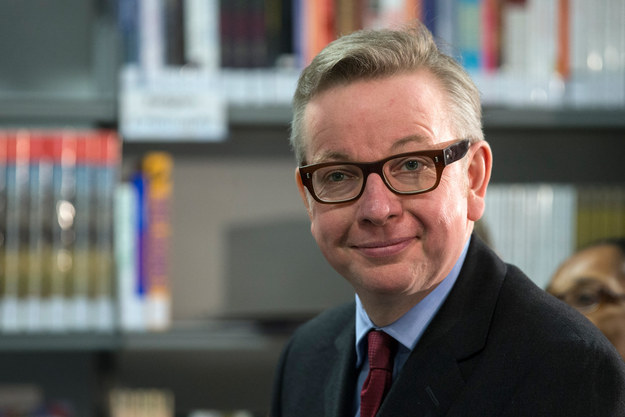 Downing Street has revealed that it is to cancel a £5.9 million contract to advise the Saudi Arabian prison system that has drawn the ire of civil right campaigners.
"Following a review, we're not proceeding," a Downing Street spokesperson told BuzzFeed News. "The bid itself had still to be finalised and no contract had been signed."
The contract was signed by the previous justice secretary, Chris Grayling. It was to be delivered by the Ministry of Justice's controversial commercial arm Just Solutions International (JSI), which was set up by Grayling and was supposed to be a trading arm through which the National Offender Management Service (NOMS) could sell its expertise around the world.
As BuzzFeed News revealed, current justice secretary Michael Gove wanted to cancel the contract but other government departments had stopped him from doing so. Gove – said to be opposed to cutting deals with countries that have poor human rights records – had already announced that JSI was to be wound up.
One of the departments blocking Gove was believed to be the Foreign Office. Today's Times reported that Gove had been accused of "naivety" by the foreign secretary, Philip Hammond, as a result of his plan.
The paper reported that a Whitehall source said: "There was a robust exchange of views. The Ministry of Justice had human rights concerns; the Foreign Office felt this would have far bigger ramifications."
Since the story was reported, Gove has found unlikely allies in Labour leader Jeremy Corbyn and Douglas Carswell of UKIP, both of whom expressed sympathy with his views.
In a statement, Corbyn said: "David Cameron has been shamed into a u-turn on this terrible contract, but why on earth was it set up in the first place? We should be sending a strong message to repressive regimes that the UK is a beacon for human rights and that this contract bid is unacceptable in the 21st century, and would damage Britain's standing in the world."
The story comes the morning after it was revealed that a 74-year-old British pensioner faces 350 lashes in Saudi Arabia.
A No. 10 spokesperson said David Cameron would write to the Saudi authorities about this "deeply concerning" case.
This has followed outrage over the proposed execution of two juvenile protesters in Saudi Arabia. Earlier this month, Maya Foa, director of the death penalty team at Reprieve, said: "It is grossly hypocritical for David Cameron to say he opposes these sentences, while his government is bidding to support the very prisons service who will be responsible for carrying them out. The British government must urgently change its priorities – ministers must cancel the bid, and call unequivocally on Saudi Arabia to halt the executions."
Cameron also appeared on television to defend the relationship between Saudi Arabia and Britain – including the revelation that Britain did a "squalid" deal with the Saudis to allow both nations' election to the UN Human Rights Council in 2013.
However, there have been further revelations about the two countries' relationship.
Writing in the Financial Times yesterday, David Allen Green pointed out that the Home Office and Ministry of Justice both have undisclosed memoranda of understanding with their Saudi counterparts, and added: "A third UK public body, the College of Policing, provides expensive training courses for Saudi police but refuses to say exactly what training is being given, and at what price."
Looks like there are no comments yet.
Be the first to comment!