So you came here to find out about the latest scandal in British politics, did you? Let's dive in.
Here we have our prime minister, Boris Johnson.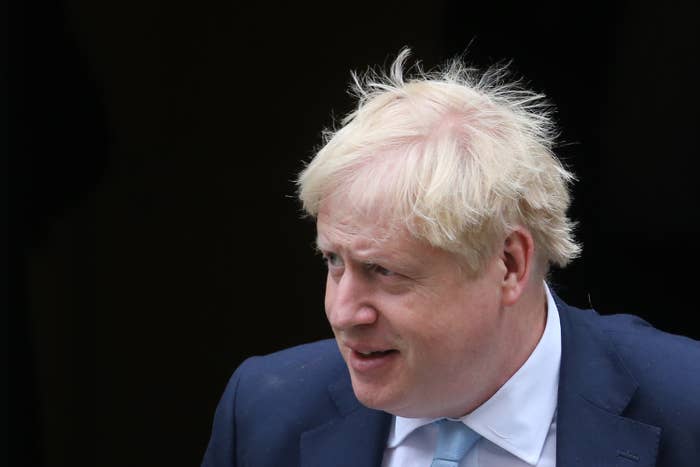 In his first month in office, we've had the endgame of Brexit coming into sight, MPs being booted out of his own party, his own brother quitting the cabinet, and the Queen somehow getting caught up in the constitutional shenanigans.
But this looks like it might be the thing from his time in office that's actually remembered as a scandal.
And we're not actually concerned here with anything he's done as prime minister — we're concerned with what he was up to as the mayor of London, which he was between 2008 and 2016.
Because it was during this period he met the American model-turned-businesswoman Jennifer Arcuri.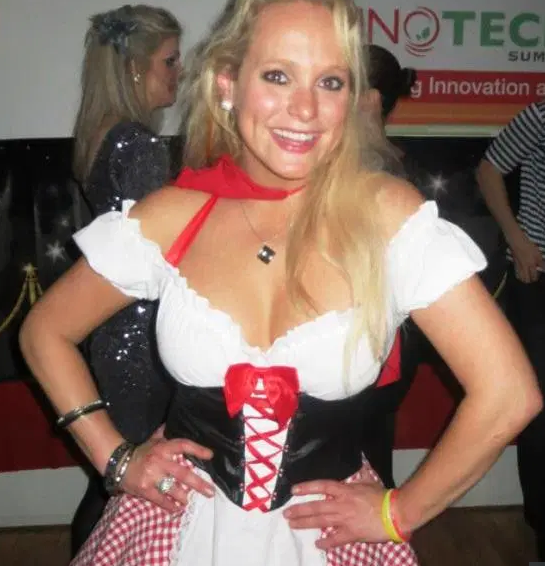 Arcuri, 34, moved to the UK seven years ago and now lives back in the US. As you'll see, this latter fact is rather relevant to proceedings.
Around 2011, she became a tech entrepreneur, launching the Innotech Network and a company called Hacker House. She also campaigned for Johnson to be London mayor for a second term.
During her time as a UK tech entrepreneur, she operated from a flat in Shoreditch, which had a dancing pole. We'll also be returning to this.
The newspaper claimed that a) Arcuri was given a total of £126,000 in public money and access to three overseas trade missions led by Johnson and b) Johnson was a regular visitor to Arcuri's top-floor flat in Shoreditch, east London.
According to the paper, Arcuri was given preferential treatment when it came to joining overseas trade missions led by Johnson, with initial decisions to turn her down for two trips overturned after he and his team intervened. On top of that, £10,000 in sponsorship cash for a series of networking summits put together by Arcuri reportedly came from an organisation that Johnson was responsible for as London mayor in 2013.
Johnson would later say: "Everything was done in accordance with the code... and everything was done with full propriety... There was no interest to declare," while Arcuri would say that Johnson never showed "favouritism" and "didn't know about my asking to go to trips," adding, "He only knew me as an extremely passionate entrepreneur of the London tech scene."
However, reaction from the relevant watchdog — the Greater London Authority oversight committee, which appears to have rather more bite than you might expect — was swift. The chair wrote to Johnson on Sept. 24 giving him two weeks to provide information about the relationship. Failure to do so would mean he had to appear before it and hand over any relevant correspondence.
And if he doesn't? Well, he could apparently be sent to prison for three months.
Then, a couple of days later, the Independent Office for Police Conduct (IOPC) was asked to assess whether Johnson should be investigated for the criminal offence of misconduct in public office.
Cue the relevant GIF. Cripes!
Then, on the money, there's a secondary scandal brewing.
£100,000 of the public money that went to Hacker House, Arcuri's business, came from the Department for Culture, Media, and Sport and, while it looks unlikely that Johnson had anything to do with it, initial investigations appear to show the department for some reason gave a six-figure sum to a company that, while registered in the UK, apparently carries on no business here — which it's supposed to be.
Margot James, a former digital minister, told the Guardian that the grant was eligible only for genuinely UK-based companies. "We need the digital skills gap to be closed in the UK, not the bloody US," she told the paper.
All of which looks quite bad for the government, if not Johnson.
Now then, what about the exact nature of Johnson and Arcuri's relationship? Needless to say, there were dots to join, and the British media left little time in doing so.
The Sunday Times was initially somewhat unclear on the exact nature of Johnson and Arcuri's relationship, quoting only the owner of her flat: "He definitely used to come along and they were very close friends ... she mentioned once he was one of her best friends".
The paper later reported she had confided to four friends that she was engaged in a sexual affair with Johnson.
It's at this point that Arcuri really starts to make her presence felt in the eyes of the world's media and, to put it bluntly, while not offering what you'd call clarity, she has some quite incredible things to say on this subject.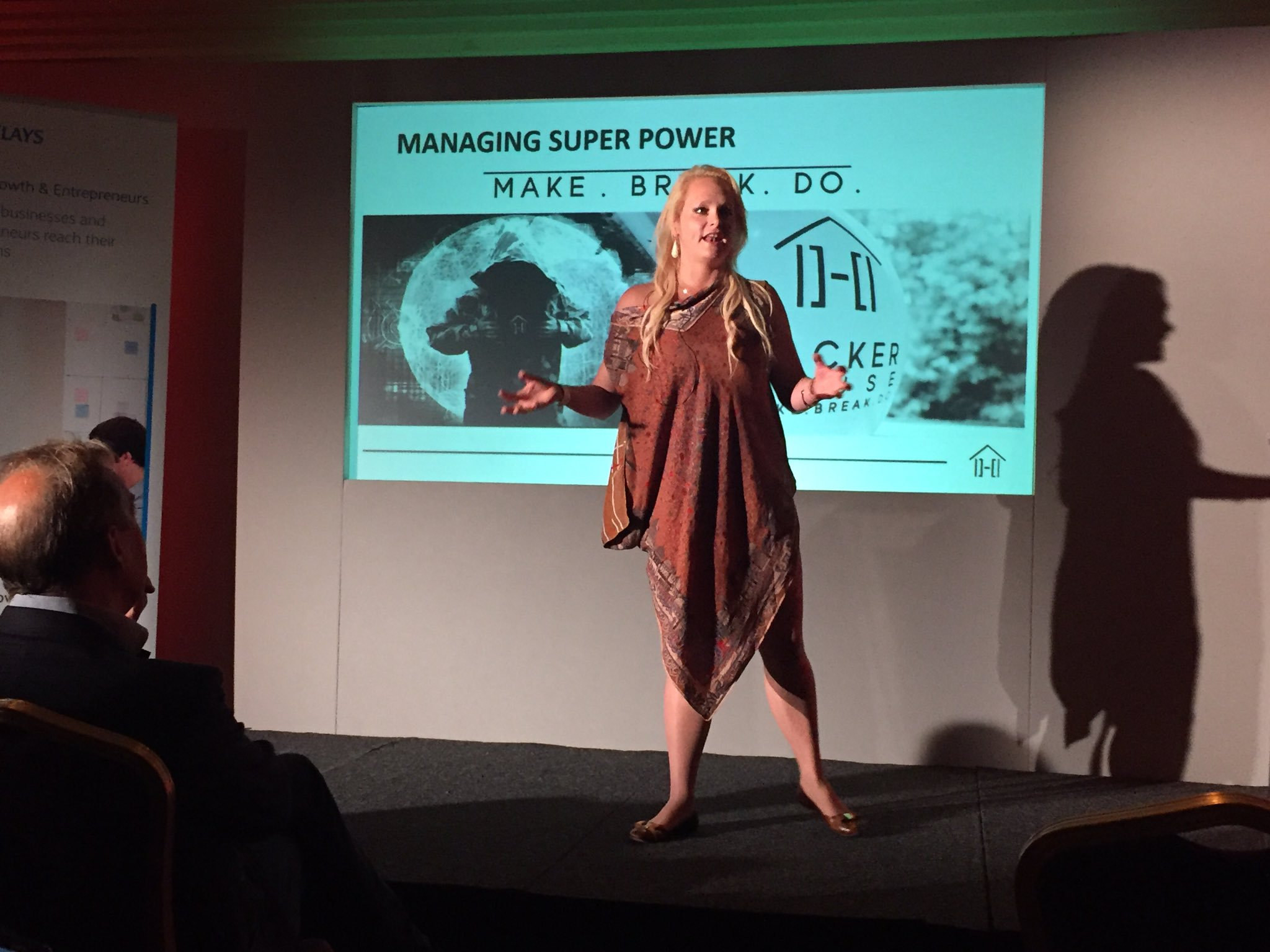 Consider her reported responses to questions on this matter when stopped by the Mirror in a car park: "I make men trip over their dicks. That's what happens. They go insane around me. They've been doing it for years. It's just what happens."
And on Johnson's visits to her east London flat: "The reason why Boris would stop over was because of the clusterfuck of emails. And he was like, 'Jen, what the fuck's a Google hangout? Where are you at three o'clock, I can, you know, stop over.'"
Unimprovable.
Now. You're probably wanting to know where this guy fits in.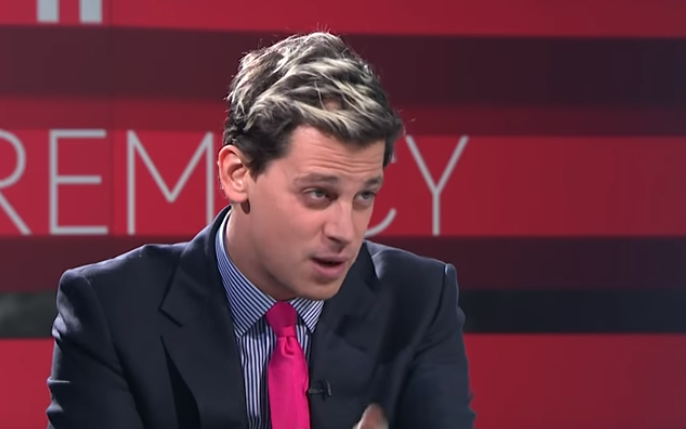 This is Milo Yiannopoulos. When last you saw him... Well, it may have been some time ago, since he's been banned from pretty much every social network of note. Prior to that you might have seen him on this website, standing in a Dallas karaoke bar while people give Nazi salutes.
But before all that, he was at the centre of London's tech scene. And that's why he made an unexpected reappearance this weekend.
The Sunday Times had a new line: Correspondence that suggested Arcuri applied for a job as head of a public body with a reference and letter of recommendation from Johnson. The other person front and centre of this correspondence? Yiannopoulos, who is seen egging her on to go for it.
All of which left Arcuri (and Johnson) with questions to answer. And BOY did she try to answer (some of) them this morning.
What better way to clear things up than with an interview with Piers Morgan and Susanna Reid on national television? To describe this as "lit" would be an understatement. 🔥
Let's whizz through the edited highlights, perhaps in order of stuff you're interested in:
— Did they have an affair?
"Would you like me to ask about your sex life? I am objectified."
(Mercifully, we did not hear about Piers Morgan's sex life).
— Did Johnson use the pole in her flat?
"No, I am never going to tell you that. Can you imagine Boris Johnson on a pole? He sat down with his tea... Could you imagine Boris Johnson on a pole? I mean, come on."
— Was there any impropriety?
"Boris never, ever gave me favouritism. Never once did I ask him for a favour. Never once did he write a letter of recommendation for me. He didn't know about my asking to go to trips. He only knew me as an extremely passionate entrepreneur of the London tech scene."
How did they meet?
"On the bus, he had a book of short stories. I think it was Voltaire, I remember striking up a conversation about classic literature and Shakespeare, we immediately bonded over this kind of mutual love of classic literature, and particularly Shakespeare. I almost feel like that kind of mutual interest almost endeared him to me from the get-go."
— What about the letter of recommendation?
"Boris never wrote me a letter. I would never have the cheek to ask him, are you kidding? [It] doesn't exist."
— Did he help with sponsorship money?
"Categorically, no. Absolutely not. I would never put him in that position. You think I would waste his time talking about this stuff? He was just like, 'Go do your thing, Jen'."
So where does this leave us? Well, it leaves us with flat denial of some elements of the story, and a prime minister still very much under pressure.
What happens next? This seems as good a bet as any.