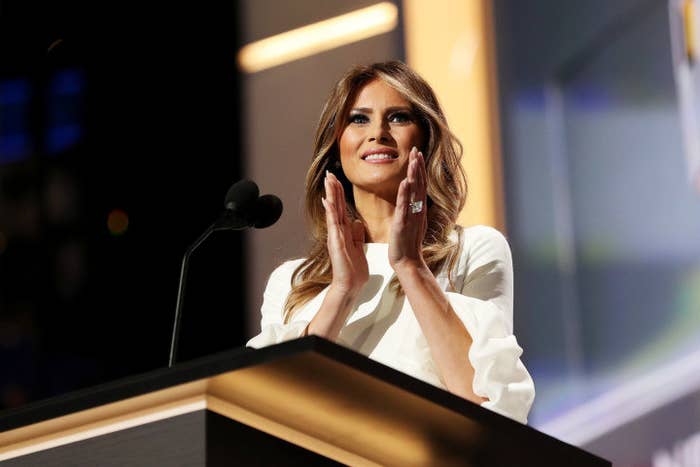 On Monday night journalist Jarrett Hill noticed that there were significant similarities between Melania Trump's speech about her husband on the first night of the Republican National Convention, and first lady Michelle Obama's Democratic convention speech in 2008.
In a statement, a spokesperson said her team of writers had "in some instances included fragments that reflected her own thinking".
Needless to say, Twitter has gone in. #FamousMelaniaTrumpQuotes has been trending for hours.
In all honesty, it might be one of the most savage Twitter draggings ever seen. We have famous lyrics...
We have famous quotes from history...
Film quotes...
Straight-up zingers...
We have quotes that are more of the moment...
And some rather more literary entries...
In summary...
...this really...
...has been brutal.