The #IllRideWithYou hashtag was begun by Tessa Kum, a TV content editor and writer who lives in Sydney.
She told BuzzFeed News her "heart broke" after she saw this story: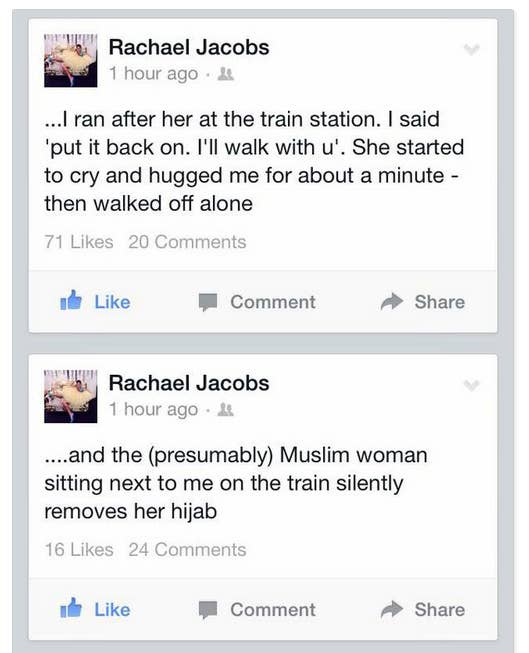 She said:
It is hard to feel hope when you feel helpless. #illridewithyou is a small act, but might be important for someone one day. My thoughts are with those involved, who will be affected for so long to come, and those uninvolved, who are being blamed none the less.

For those of us watching; we live in this world. We aren't bystanders. We aren't helpless.
In a short time the hashtag was trending.
There were also powerful stories being shared.
Soon there were further offers from Australians offering to walk with people in religious clothes.
The offers spread beyond Sydney.
The hashtag is now becoming one of the few positive things to come out of the horrific events in Sydney.