The teenage asylum seeker whose televised confrontation with German chancellor Angela Merkel went viral will be allowed to stay after all, officials said.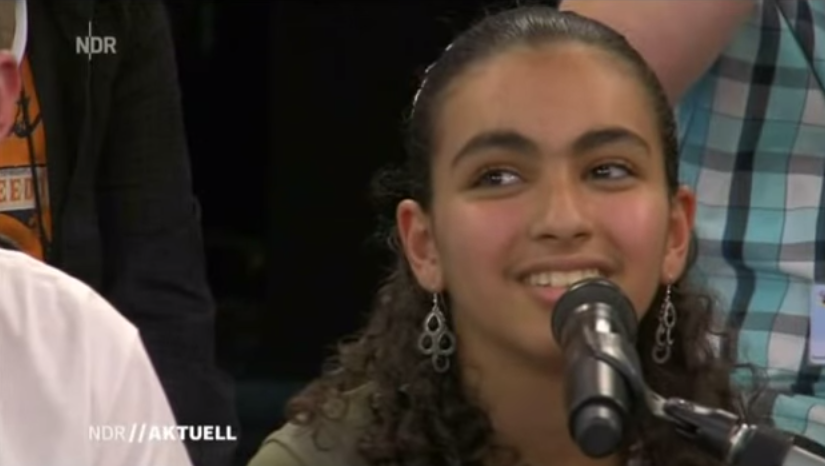 Reem, a Palestinian who is fluent in German, gained fame after bursting into tears over the apparent inability of her and her family to gain residency. But on Friday, the mayor of the town she lived in told the daily Tagesspiegel that officials had no intention of deporting the family.
The interaction took place on Wednesday, when Merkel was in Rostock with students of the Paul Friedrich Scheel Support Centre for physically disabled students.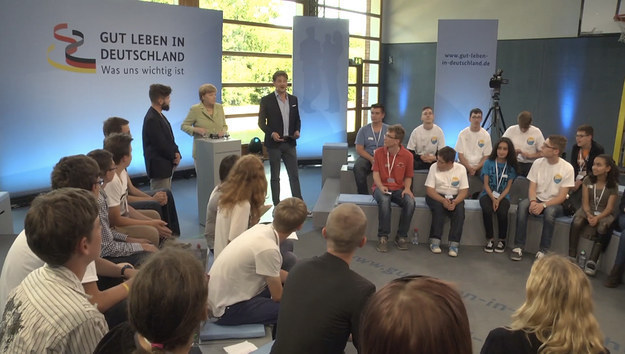 The students were allowed to ask questions. One of them was Reem.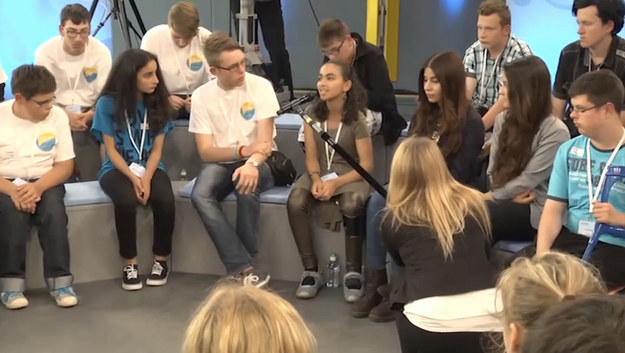 The teenager, who is president of her class, explained her situation, telling the chancellor – in German – that her family arrived in the city from a Lebanese refugee camp, but were facing deportation.
"I have goals like everyone else," she said. "I want to study like them ... It's very upsetting to see how others can enjoy life, and I can't."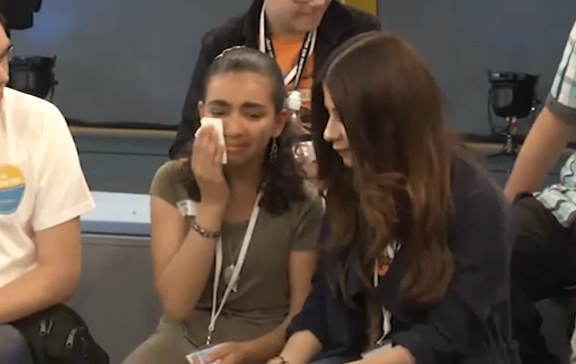 Merkel told the teenager that while she understood, "politics is sometimes hard."
She noted that there were "thousands and thousands" of people in Palestinian refugee camps in Lebanon, and that "if we say, 'You can all come here ... You can all come from Africa,' we can't cope with that."
That's when Reem began to cry. "Oh, come here," said Merkel.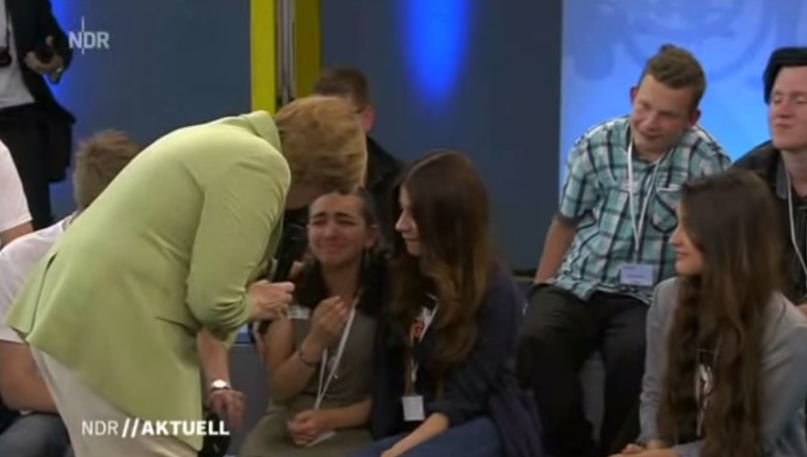 "You did so well," she said.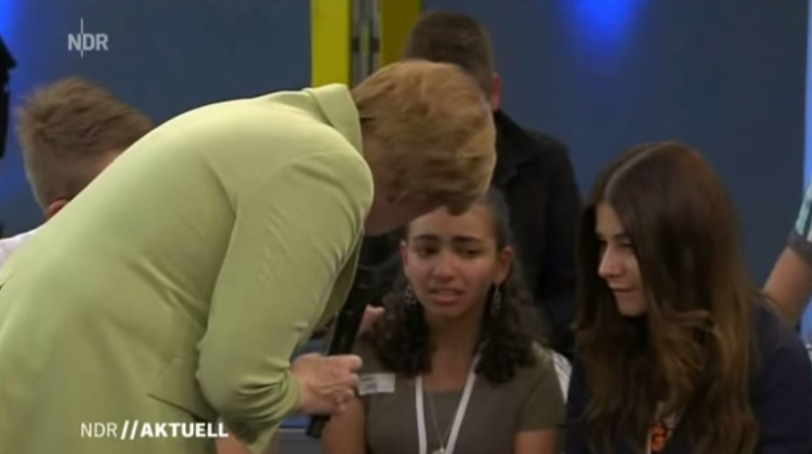 The host of the event said it wasn't about "doing well," but about Reem's "wearying situation."
"I know that this is a wearying situation, but I just want to give her a hug right now," Merkel replied.
She told Reem, "We don't want to put you in this position," and praised her for "showing to many others how one can get into this predicament."
The incident has been shared in Germany with the hashtag #MerkelStreichelt (Merkel strokes).
"Merkel caresses the refugee crisis in the Mediterranean."
"Yeah, I want to caress Merkel too. In her face, with a punch."
"I didnt know what to do so I caressed her."
"Refugee problem solved."
Alan White is a news editor for BuzzFeed News and is based in London.
Contact Alan White at alan.white@buzzfeed.com.
Juliane Leopold ist Gründungschefin und Chefredakteurin bei BuzzFeed Deutschland und lebt in Berlin.
Contact Juliane Leopold at juliane.leopold@buzzfeed.com.
Philipp Jahner ist Head of Video und Deputy Head of Entertainment bei BuzzFeed und lebt in Berlin.
Contact Phil Jahner at philipp.jahner@buzzfeed.com.
Got a confidential tip? Submit it here.