Here's Holly Aston, from Druids Heath, Birmingham.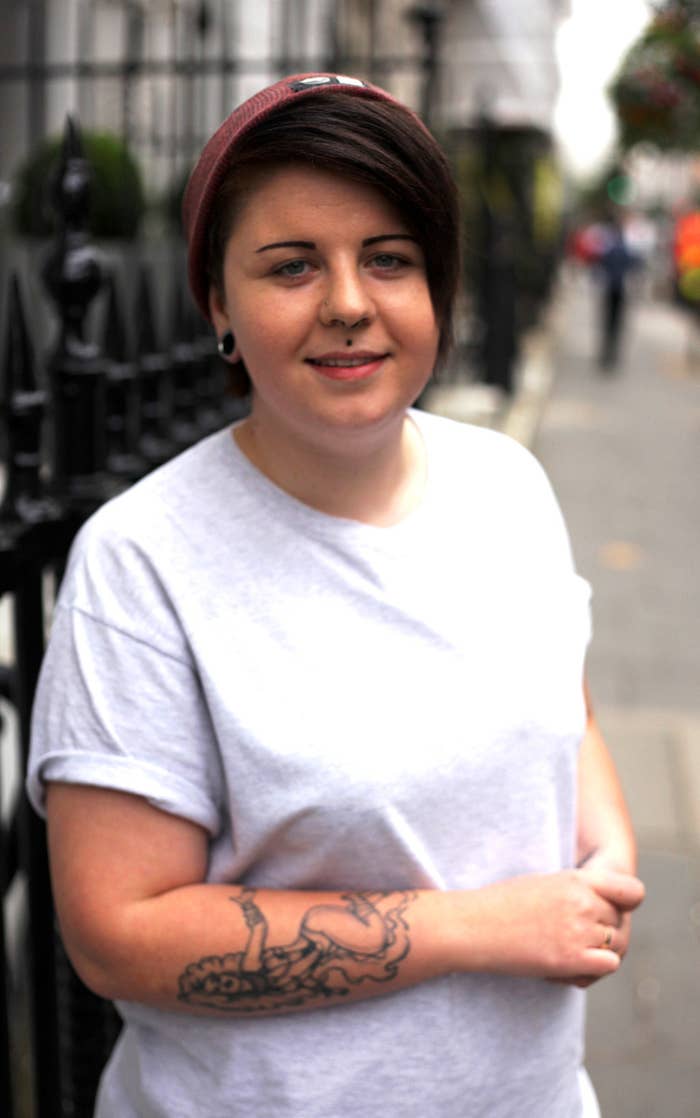 And this was the end result.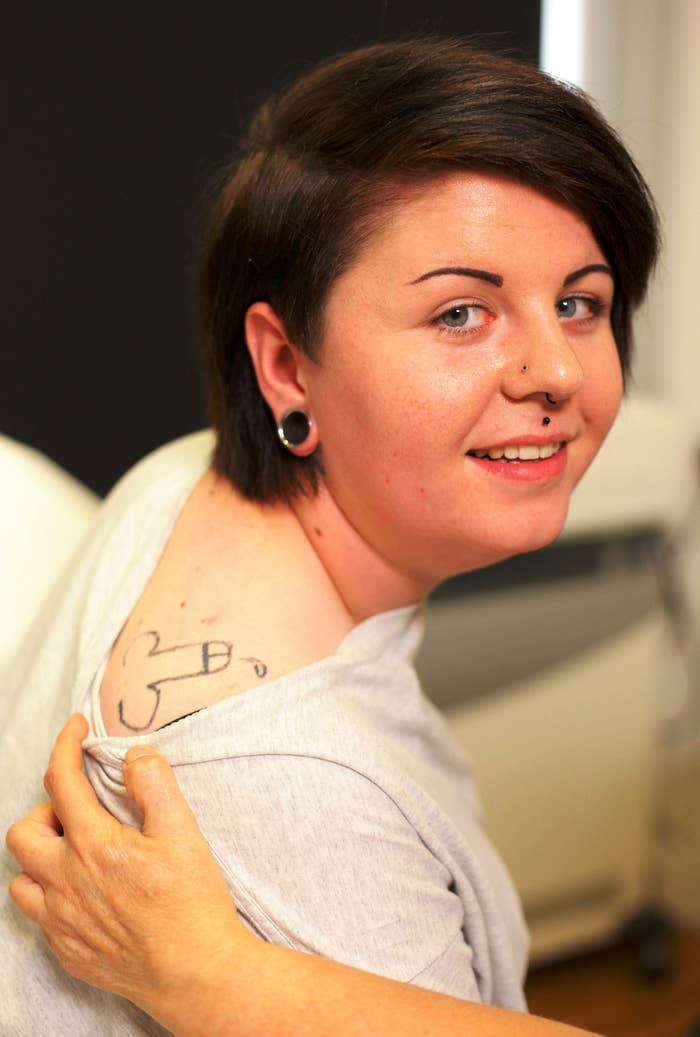 Aston told the Birmingham Mail:
It was so easy to buy a tattoo gun off the internet for about £50. You get the full kit of needles and ink and it's easy to operate, though they give you no instructions about keeping it sterile. We were very lucky not to get an infection or blood poisoning. I had tattoo parties with my mates. We'd have some drinks and tattoo each other – it was stupid...

I knew what they were doing and didn't mind at the time. It was just a joke and I thought it was funny. But then I woke up the next day, looked at it and thought 'Oh God, what have I done?' The joke was over and it really wasn't funny anymore.