Last week Gabriela Moreira, a Brazilian ESPN presenter, was interviewing a Palmeiras fan on live television.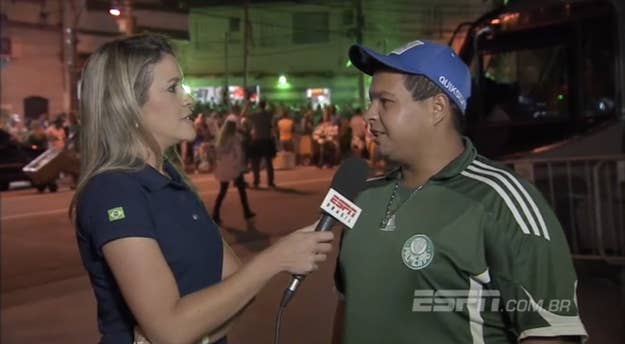 When asked what he thought his team's chances were, he replied that he expected them to "beat the fags".
Whereupon Moreira pulled this face...
...and said to him: "Boy, I don't know if you will win – but no to homophobia."
Back in the studio, presenter John Carlos Albuquerque praised Moreira's attitude.
She later expressed her views about the interview on Twitter.
She said that she acted "in a natural way, according to what I believe professionally. I reacted because I believe that the press can not be a vehicle of any kind of prejudice."