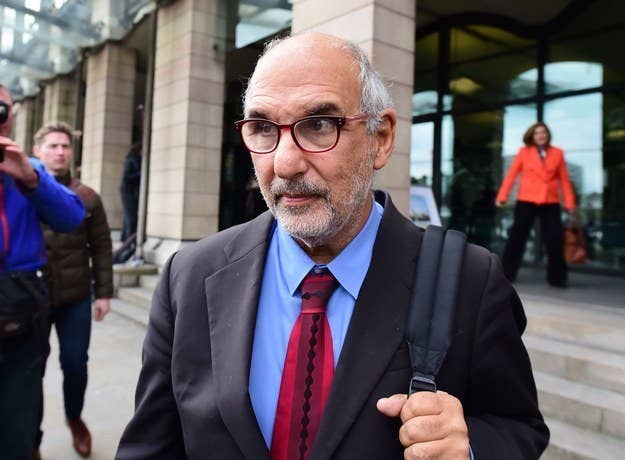 Alan Yentob has stepped down from his role as the BBC's creative director as the fallout from the collapse of the Kids Company charity continues.
Yentob was chair of the charity's trustees for 18 years and has faced accusations that this created a conflict of interest with his senior executive role at the BBC, particularly since the charity closed in August.
The BBC Trust has now commissioned a report into "whether any changes should be made to the processes for managing conflicts affecting senior managers – including whether any additional rules should apply to those external activities that are permitted".
In a statement on Thursday announcing his departure, Yentob said:
The BBC is going through particularly challenging times and I have come to believe that the speculation about Kids Company and the media coverage revolving around my role is proving a serious distraction.

So I have spoken to Tony Hall and told him that I think it best that I step down from my senior management role as Creative Director at the end of this year and focus on programme making and TV production - including of course the Imagine Series. I will also continue supporting Christine Langan and her team as Chairman of BBC Films.

I love the BBC and will continue to do everything I can to ensure that it thrives and fulfills the great expectations we all have of it.
The BBC's director general, Tony Hall, said Yentob was a "towering figure in television, the arts, and a creative force for good for Britain".
He added: "For the record, BBC News considered whether Alan Yentob had influenced the BBC's journalism on the reporting of Kids Company. They concluded that he did not. Despite that, I understand his reasons for stepping down as Creative Director. He has been thinking about this carefully for some time and we have discussed it privately on a number of occasions."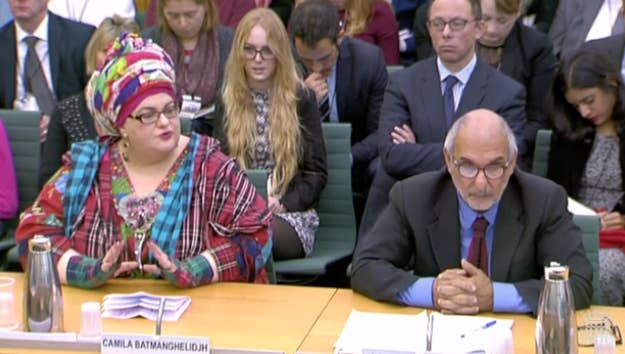 Two days ago, Rona Fairhead, the director of the BBC Trust, told Radio 4's Today programme that talks were "ongoing" ahead of a "management decision" over Yentob's future, adding: "There is still discussions ongoing with our editorial standards committee and those will continue."
Last month he was forced to apologise for potentially intimidating journalists covering the collapse of failed south London charity Kids Company, for which he was chair of the board of trustees.
He admitted to the House of Commons public administration select committee to standing next to the producers of BBC Radio 4's Today programme while watching Camila Batmanghelidjh, the charity's chief executive, being interviewed, and also to calling journalists working on BBC Newsnight ahead of an episode about Kids Company that was a joint investigation with BuzzFeed News.
There was also speculation that he was involved in a stand-up row with BBC News special correspondent Lucy Manning, who had been reporting on Kids Company, and he was criticised for devoting an entire episode of his arts show, Imagine, to an exhibition organised by the charity. In September the Daily Mail claimed Yentob was guilty of "meddling" by phoning The World at One presenter Ed Stourton 45 minutes before Stourton was due to go on air and report on the charity.
BuzzFeed News understands that the editors of Newsnight, World at One, and Today were not interviewed by BBC management about what influence Yentob may have had on BBC News coverage of Kids Company and that there was no formal investigation process.
It is thought, however, that the editors made their views known to management. The Times reported in October that World at One editor Nick Sutton complained to Fran Unsworth, the BBC's deputy head of news, about Yentob's conduct.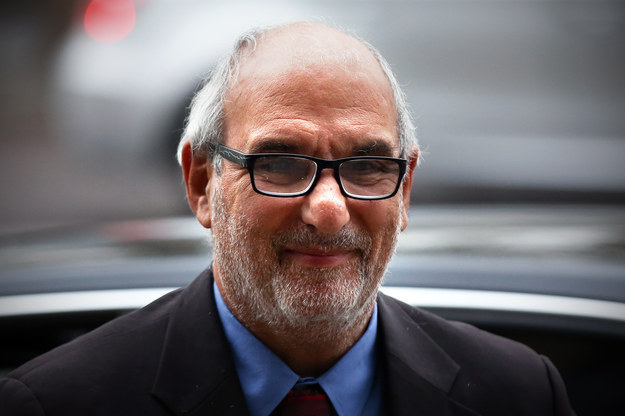 In a meeting of its editorial standards committee (ESC), the BBC Trust concluded it had seen "no evidence that Mr Yentob's external role as chairman of Kids Company meant that he was not also able to be the BBC's Creative Director".
In a statement, the BBC Trust said: "Having listened to Newsnight, Today and World at One, and having been assured by the Director General that the integrity of BBC News output had been maintained, there was no evidence that the integrity of the output had been affected." The trust also noted: "Mr Yentob was not in the management chain for BBC News and that the BBC had frequently led on breaking news about Kids Company."
The trust's statement added that there had been "wider questions" about Yentob's behaviour in connection to the three programmes, but concluded: "taking into account the Executive's assurance that the programmes' output had not been affected, and given Mr Yentob has now stepped down as the BBC's Creative Director, it would not be proportionate, appropriate or cost effective to look further at these matters."
However, the trust has asked the BBC's director of editorial policy and standards to report to the ESC "on his conclusions on whether any changes should be made to the processes for managing conflicts affecting senior managers – including whether any additional rules should apply to those external activities that are permitted; and whether any more specific measures should apply when an external activity becomes the focus of news coverage." The report is expected early next year.
Yentob had been quizzed by the public administration select committee about any potential conflict of interest. Committee member Paul Flynn MP said: "Do you think it is right with such a senior position that there was not a conflict in that and your presence and your phone calls were an abuse of your position as a senior member of the BBC?"
Yentob replied: "I absolutely think that is completely untrue, no." He went on: "I am entirely happy because my concerns are all to do with the same ones as you, which is the future of these children. What happened to the charity — the issue of the BBC and my life in the BBC and my responsibilities are entirely separate from this."
Kids Company shut down in August this year just five working days after receiving a contentious £3 million grant from the government. BuzzFeed News and BBC Newsnight revealed that prior to the grant being given, Yentob had signed an email warning of a "high risk of arson attacks on government buildings" and "savagery" if the charity were to close.
Last month Yentob and chief executive Batmanghelidjh were accused by Flynn of "not telling the truth" to parliament after evidence from two senior figures at the Charity Commission appeared to contradict their version of events regarding a donation from a pensioner who sold her house to raise money for the charity.