This is Jennifer McKnight. She's a teacher who lives in Glasgow with her husband, Rory, and her son Xander. Here she is on her wedding day with her dog, Loki.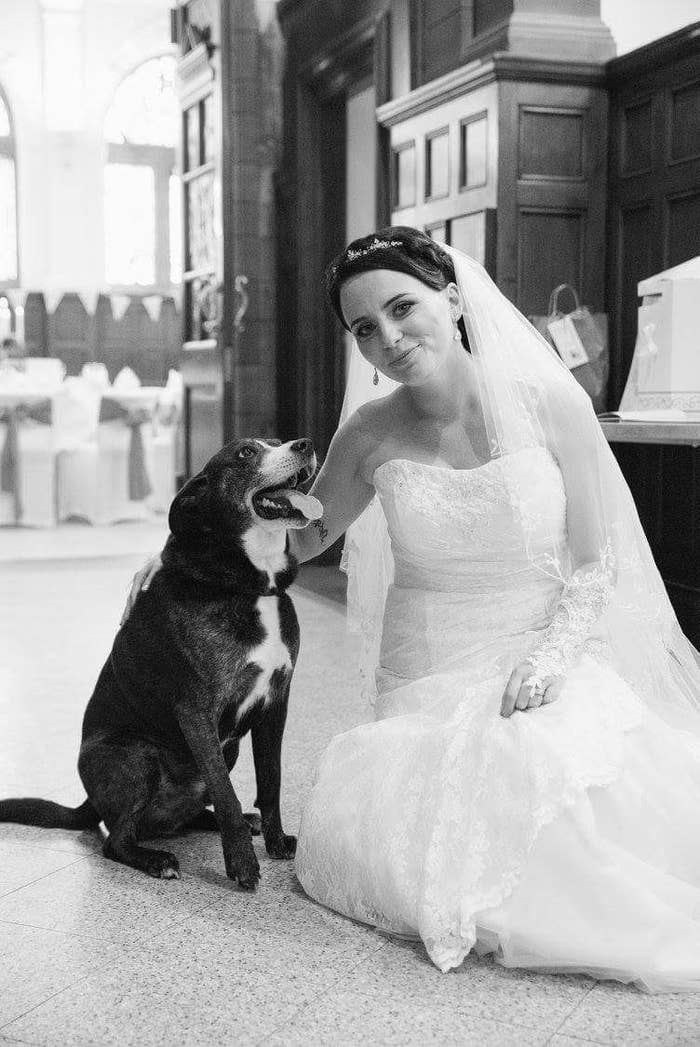 Loki was a Staffy-collie cross that McKnight's friend Rachel originally adopted from the SSPCA's Cardonald dog and cat home in 2007.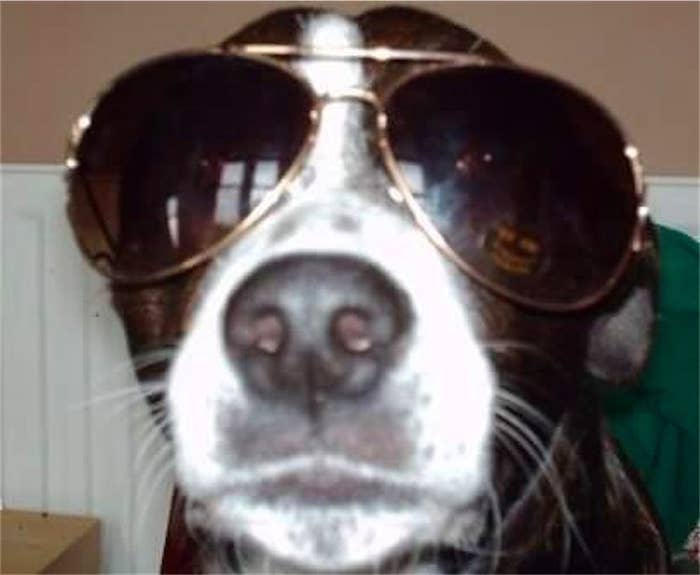 She told BuzzFeed News: "A few years later I looked after him while she went to visit her sister in New Zealand and, happily, he ended up staying with me for the next eight years, but Rachel remained part of our pack and he would always have a special, noisy welcome for her."
This morning, actor Colin McCredie was walking his dog when he chanced upon a surprise. He tweeted about it, and now it's gone viral.
There are three of these boxes of balls, with posters, along the Kelvin Walkway in Glasgow's West End.
It's McKnight's work. She said: "Loki had a lot of people who loved him. My friend Rachel and my husband and I were his owners. We were all with him right to the end and were completely bereft afterwards. I figured doing something nice for other dogs would be a nice tribute."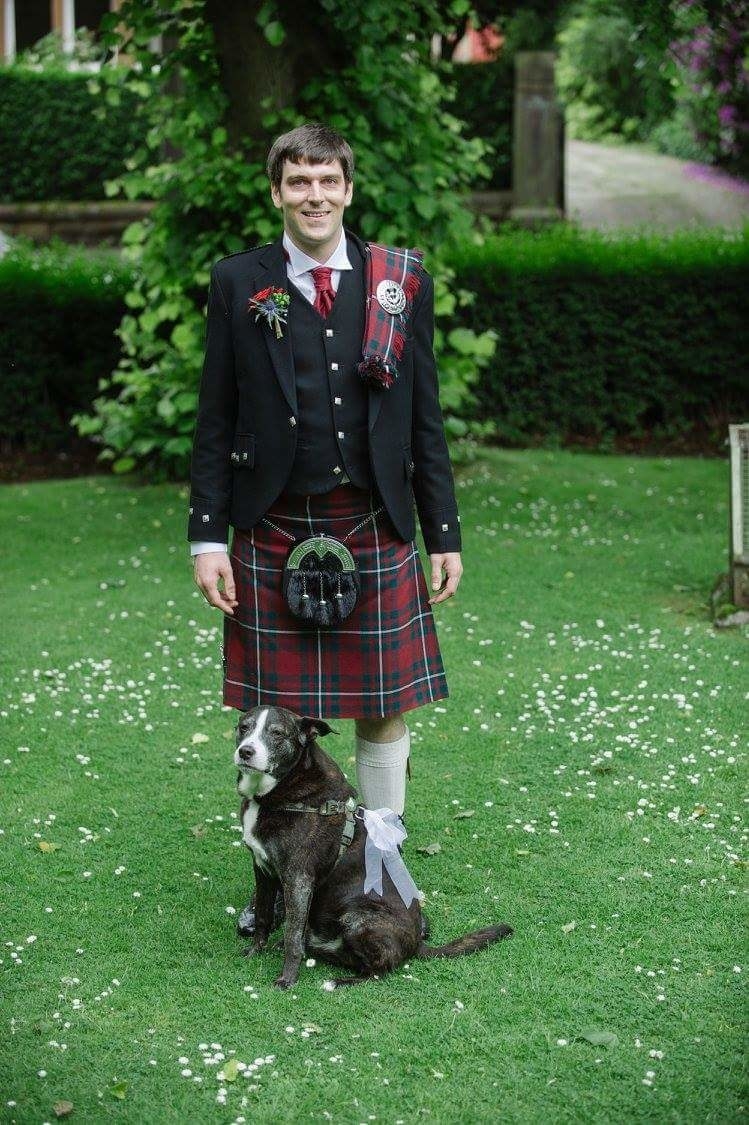 She said: "Many people act like losing a dog isn't real bereavement but it really is. I figured doing some of the same goodbye rituals may help us all a wee bit... It's been absolutely lovely to see pictures of the other dogs enjoying the balls and tug ropes."
"My mum messaged earlier to say they are all gone now :) Part of me wants to go refill the boxes 😂."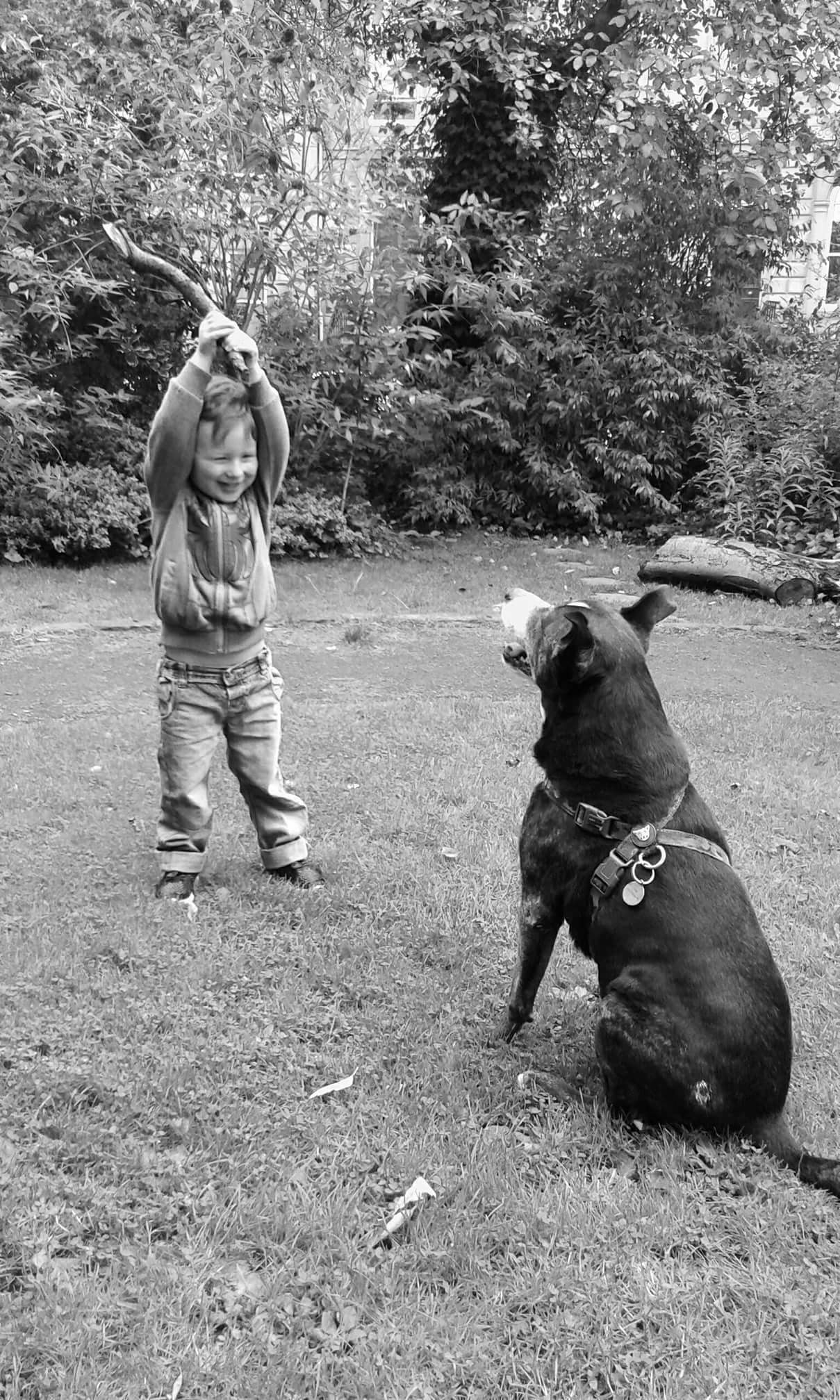 McKnight added: "He was a truly fantastic wee soul. I could take him anywhere with me and he would do me proud. I feel like I've lost my shadow. "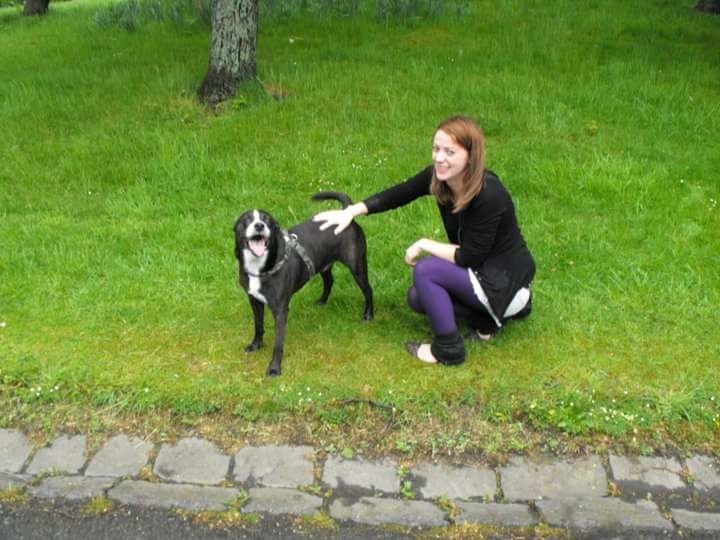 She went on: "I'd like to say that Loki was one of a large number of Staffies and Staffy crosses in the shelter when we first went along to look for a dog. It is still full of Staffies who have a really hard time of it, being taken on for the wrong reasons and then abandoned through no fault of their own.
"To anyone thinking of getting a dog, don't overlook those Staffies in need of a home. They could turn out to be another Loki and you'd be so, so lucky to have one of those. 'mon the dugs!"