The day began with England waking up and immediately remembering how badly the football went.
Well, that and everything else.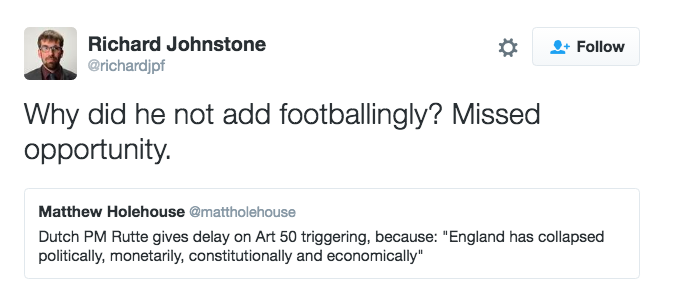 But at least for now the only issue to deal with was Europe.
Along with what appeared to be a depressing increase in racism and xenophobia at home.
Fortunately Nigel Farage popped up in front of the EU to calm the storm.
And things were about to get worse.
In case you forgot though, Labour was in crisis.
And now the issue of leadership was going to come up again.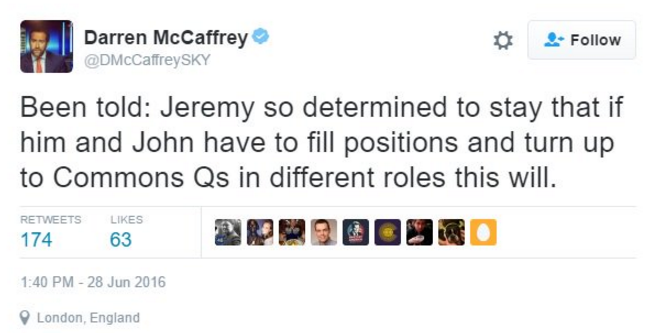 (The Tory one can be best summarised by this tweet, if anyone can translate it.)
Before we could get to Labour properly though, Jeremy had to reshuffle his cabinet.
And become a meme. Again.
There now follows a deeply strange intermission.
Finally back to Labour: Three-quarters of Labour's MPs told Corbyn to go.
He said he wouldn't.
Was there any political hope for the next generation?