This is Christie Dietz.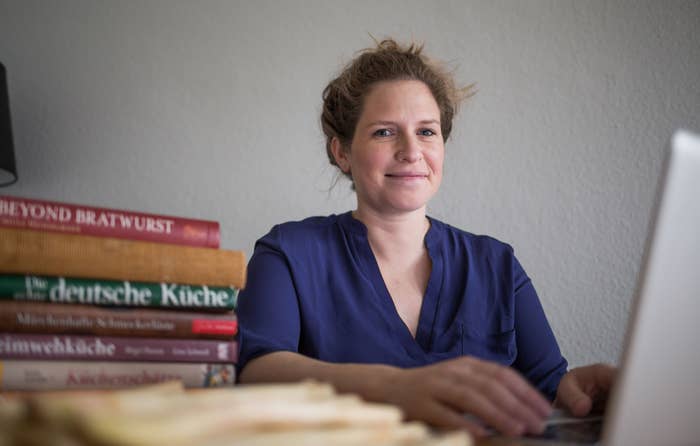 She's a food writer who was born in London and moved to Wiesbaden in Germany with her husband in 2010. They live there with their 5-year-old son.
Pretty much every day for the last year, Dietz says, her son has parked his little bike by this lamppost.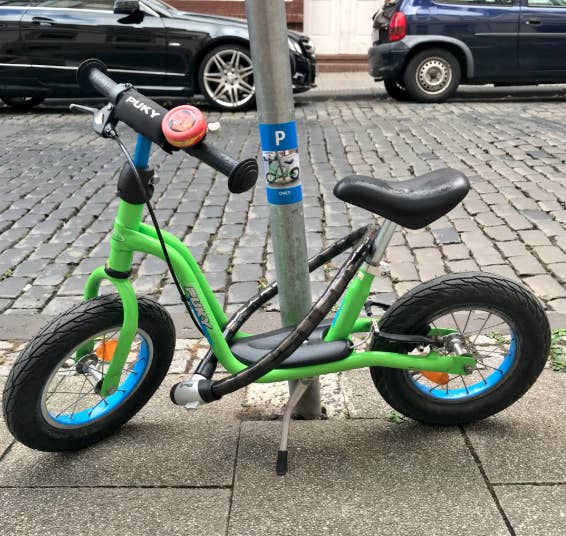 And yesterday, they arrived to find a kind neighbour had made him his own parking sticker.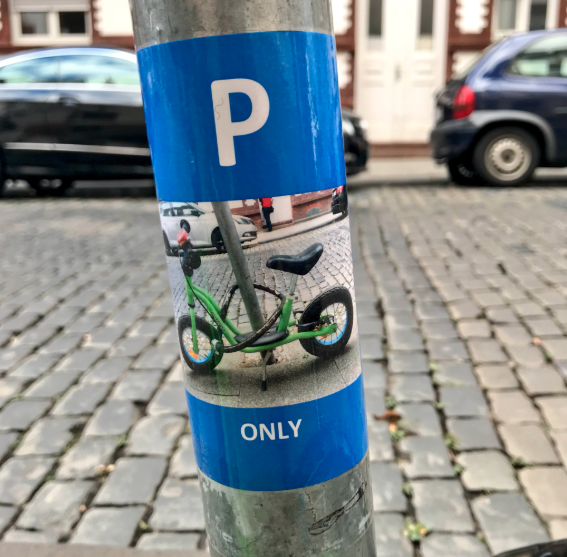 Dietz, who said her son was "extremely pleased" to see the sticker, told BuzzFeed News she'd left a thank-you note for whoever did it. "This is a pretty quiet neighbourhood and I have the feeling they probably did it for the pure joy of it, so I don't really feel the need to track them down," she added.
She shared the discovery on Twitter, and people absolutely loved it.