Three days ago, a horrifying video of a dog left in a car on a hot day for four hours was posted to Liveleak.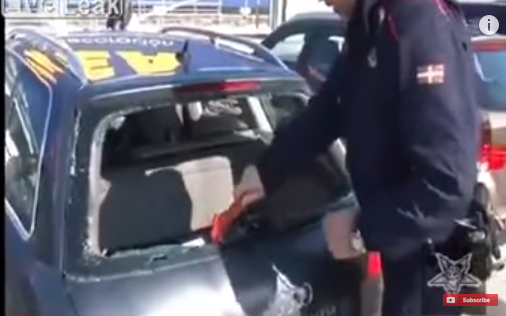 The video has not been verified, but appears to show police smashing a window to free a dog that had been left in a hot car and immediately pouring water on it.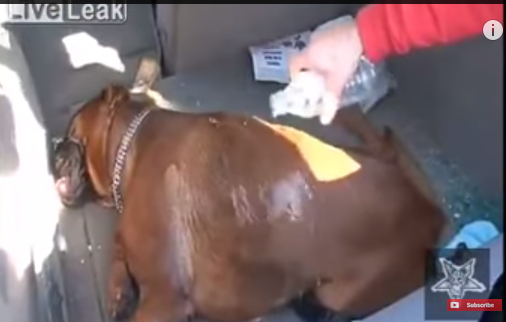 According to the message posted with the video, the dog died hours later.
The full video can be watched here, if you can bear it. The caption accompanying it said:
Fidji, a 14 months old boxer, has died yesterday due to being left in car while his owners were shopping at IKEA.

He has stayed 4 hours in the heat until someone decided to break the vehicle's window. In spite of a three hours surgical operation at the local vet to save him, Fidji eventually passed away around 8 pm yesterday night from internal bleeding.
Now, here are some facts about dogs in cars.
1.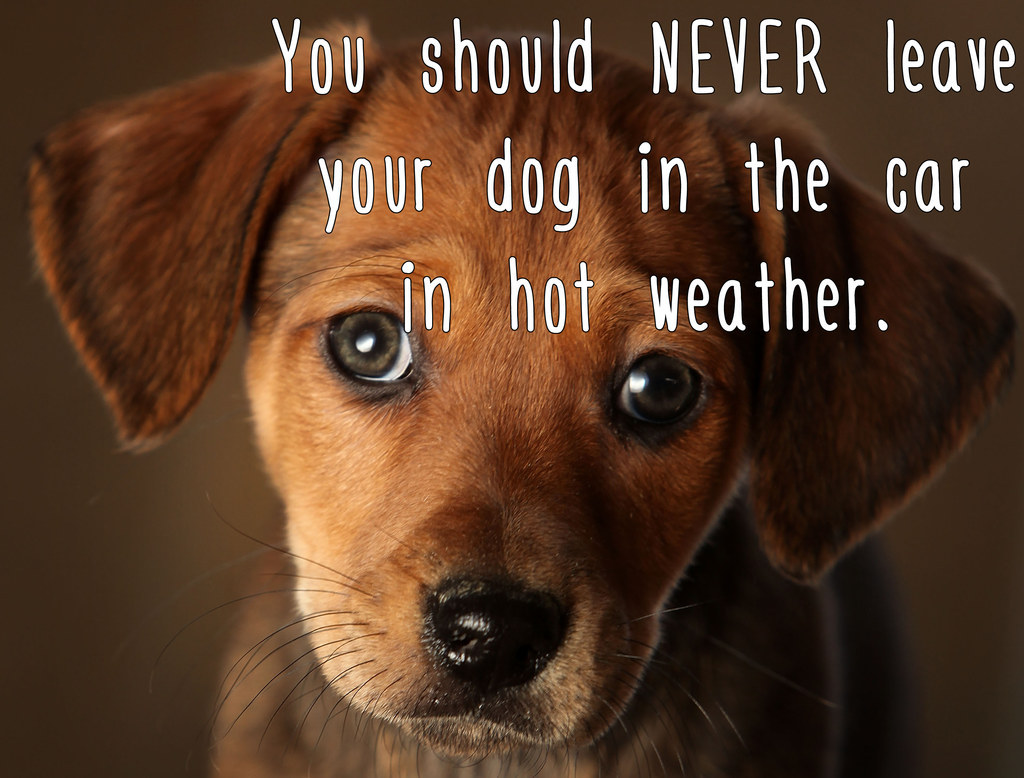 Don't do it. As the RSPCA says: "Many people still believe that it's ok to leave a dog in a car on a warm day if the windows are left open or they're parked in the shade, but the truth is, it's still a very dangerous situation for the dog."
And it can even get hot in the car when the climate is cooler. As the RSPCA points out, "When it's 22 degrees, in a car it can reach an unbearable 47 degrees within the hour."
2.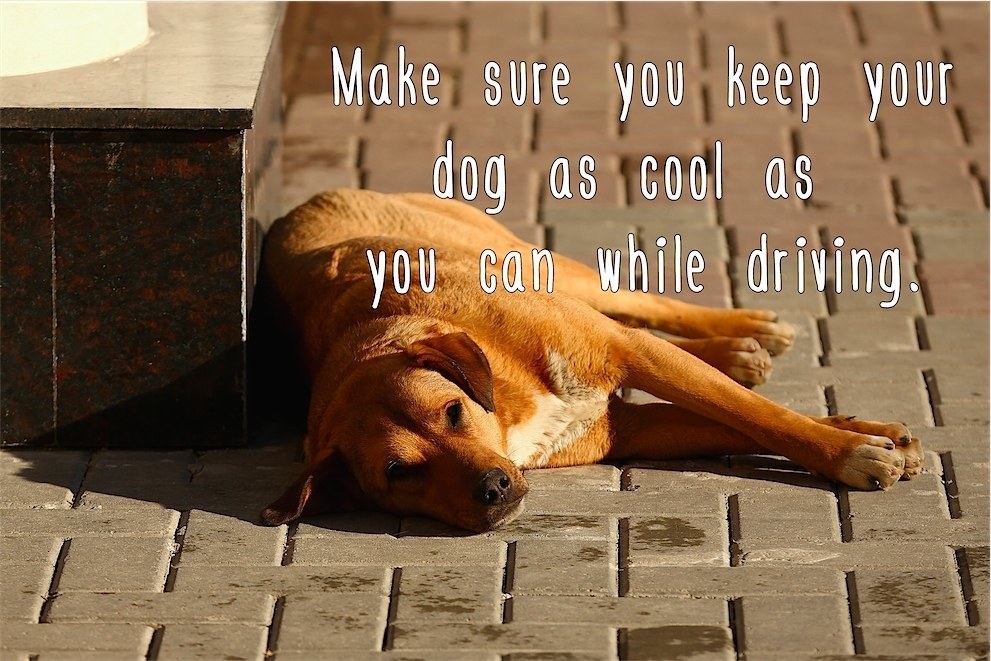 It's the same story while driving. The Dogs Trust advises that you "avoid travelling during the heat of the day, use sun blinds on the windows and consider opening a window a little to allow a cooling breeze to circulate in the vehicle.
The charity adds: "Make sure you have a supply of water and know where you can stop off en route for water breaks. Dogs are not able to cool down as effectively as humans so could suffer from heat stroke and dehydration very quickly".
Now, what do you do if you find a dog in a car and are concerned?
3.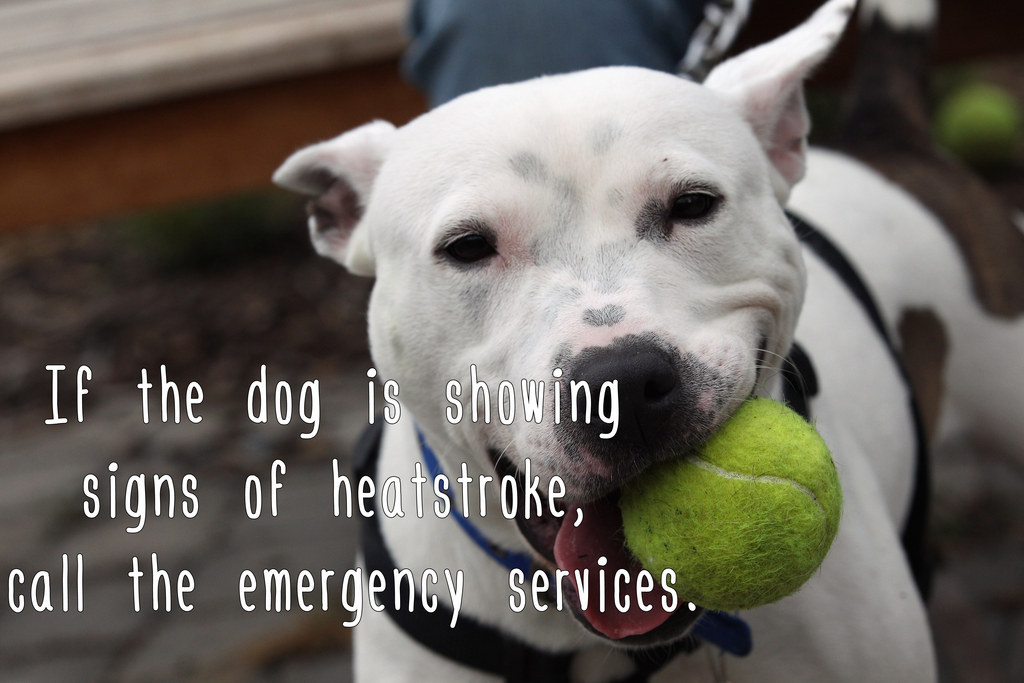 Goes without saying. Look out to see if the dog is panting, drooling, collapsed or vomiting.
4.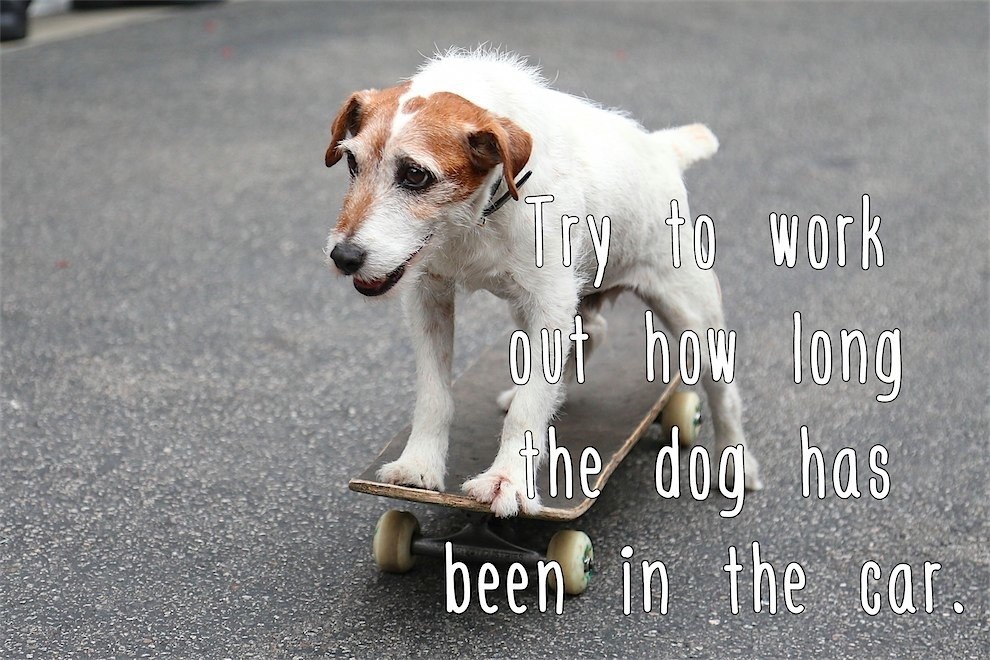 You might be able to figure out by looking at a pay and display ticket. If you're worried and the car's in a supermarket car park, you could ask if they'll make an announcement on the tannoy.
5.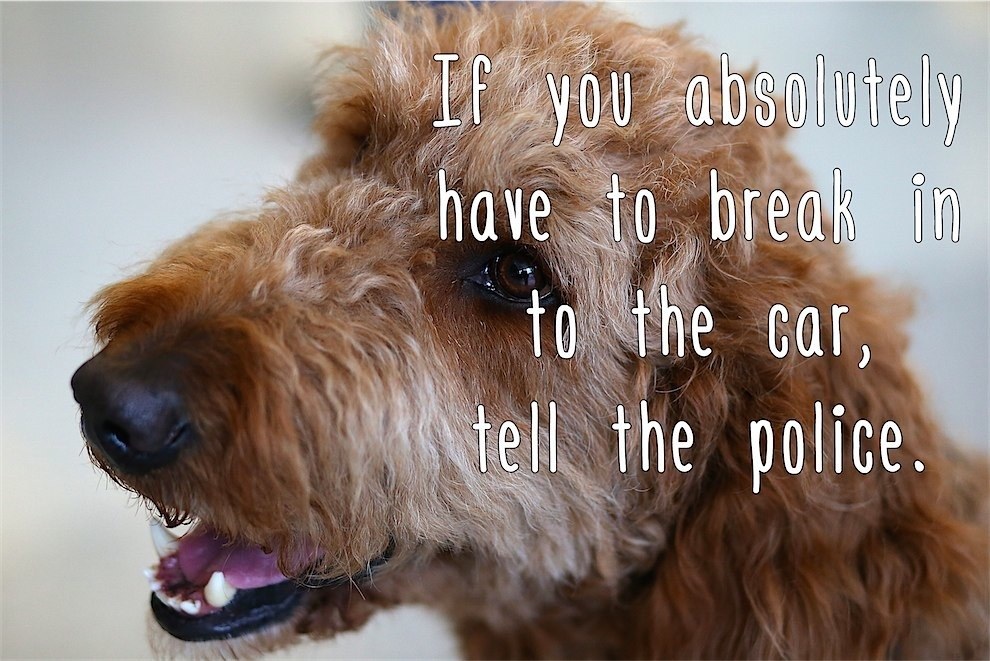 Because you might just be about to commit an act of criminal damage. The RSPCA advises: "Make sure you tell the police what you intend to do, why, and take images/footage of the dog and the names and numbers of witnesses to the incident."
6.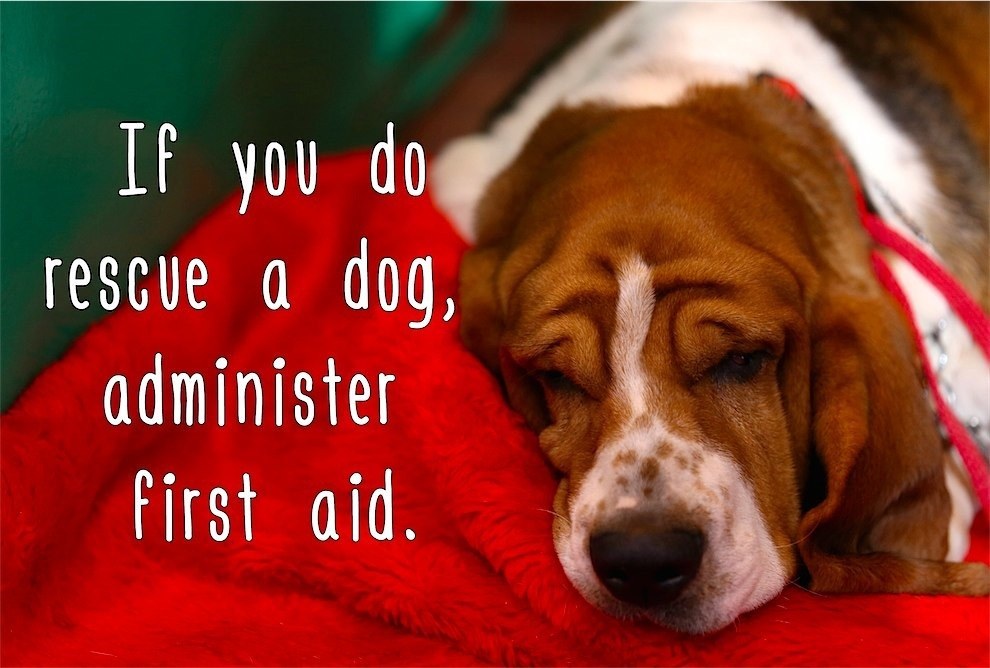 The RSPCA advises:


-Move him/her to a shaded/cool area.

- Immediately douse the dog with cool (not cold) water, to avoid shock. If possible, you can also use wet towels or place him/her in the breeze of a fan.

- Allow the dog to drink small amounts of cool water.

- Continue to douse the dog with cool water until his/her breathing starts to settle but never so much that he/she begins to shiver.