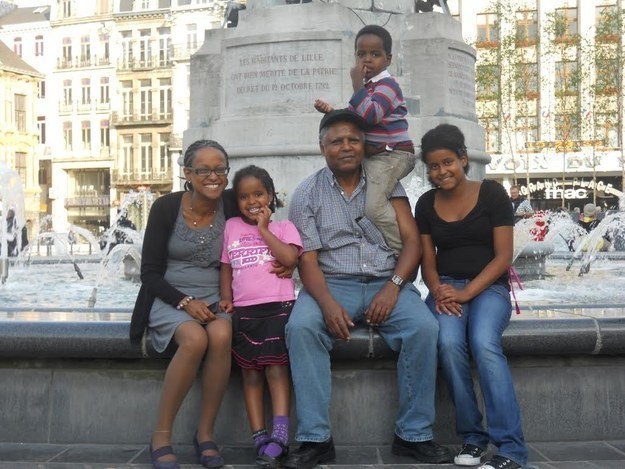 Lawyers for a 9-year-old girl living in London have begun judicial review proceedings against the UK Foreign Office over ministers' handling of the case of her father, Andargachew "Andy" Tsege.
Tsege, a British citizen, was taken to Ethiopia after being detained at an airport in Yemen in 2014. He was sentenced to death in absentia for plotting a coup and planning to kill Ethiopian government officials, which he denies.
In court documents – published below – lawyers for his daughter, Menabe Andargachew, argue that the Foreign Office's decision to pursue a policy of due process with regard to Tsege's case "cannot be lawful", since "no reasonable decision-maker could believe there was any reasonable prospect of Mr Tsege being afforded due process in Ethiopia".
Internal memos from the Foreign Office have shown officials expressing their scepticism over the charges. Campaigners say that Tsege was actually detained because he has exposed government corruption and leads a banned opposition group.
Prime Minister David Cameron has written to his Ethiopian counterpart twice to express concern over Tsege's continued detention. His second letter was sent after a memo from the Foreign Office, seen by BuzzFeed News, noted that the foreign secretary, Philip Hammond, was "deeply concerned" about Tsege's continued detention in solitary confinement.
While Britain has not made a formal call for Tsege to be freed, the UN Human Rights Council's Working Group on Arbitrary Detention and the European Parliament have previously called for his release.
US senators have also added their voices to the calls. Senator Ben Cardin, who sits on the foreign relations committee, today told NBC News: "Mr Tsege's grave case is one of many that gives cause for concern."
The UK has lobbied for Tsege to face legal due process behind the scenes, but ministers have been accused of not going further because they don't want to upset a valuable trading partner. Last October, a Foreign Office minister told a business forum that Britain and Ethiopia would stand "shoulder to shoulder" at the exact time the foreign secretary was speaking to the government about Tsege's case.
This stance has clearly upset some UK officials. Campaign group Reprieve has obtained internal documents, seen by BuzzFeed News, in which officials said they believed Tsege's rendition to Ethiopia to be "completely unacceptable", with some asking whether the UK had a basis for a legal challenge. One said "there clearly had been no proper legal process" behind his rendition. "The Ethiopians need to be in no doubt about how seriously we are taking this."
Campaigners are also concerned for Tsege's physical and mental health. In a memo to the Foreign Office, Greg Dorey, who was then the British ambassador to Ethiopia, wrote:
I asked if he had messages for the family. He said: "Hello, be brave". He did not want "complications". Finally, he asked us to ensure he was "buried in England" – it was important for children to know where their parent/s ended up.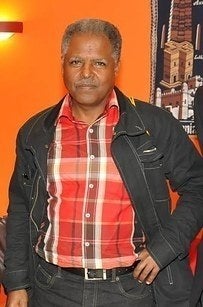 Late last year, Menabe, then aged 8, wrote a letter to the Queen in which she said: "With David Cameron in charge again the situation will not be solved which is why you need to get him to actually pay attention to the problem."
Maya Foa, director of the death penalty team at Reprieve, which is assisting Tsege's family in the US and the UK, said: "Andy Tsege has been subjected to a series of shocking breaches of international law by a supposed UK ally – from kidnap, to rendition, to an in-absentia death sentence – simply because he expressed criticism of the Ethiopian regime."
She added: "It's deeply disappointing, and simply irrational, that the British government refuses to ask for his release and put an end to these abuses. Enough is enough – ministers must call on Ethiopia to free Andy, and return him to his family without delay."
A Foreign Office spokesperson said: "The foreign secretary has raised Mr Tsege's case with the Ethiopian government repeatedly, making it clear the way he has been treated is unacceptable. The prime minister has also written to Prime Minister Hailemariam on two separate occasions regarding this case.
"While we welcome the improvement in access to Mr Tsege following the British government's intervention, it must include access to a lawyer and we will keep pressing for this. We will also continue to provide consular support to Mr Tsege and his family."