Newsquest, a large UK regional media group, is charging students £120 for the chance to have their work in its titles.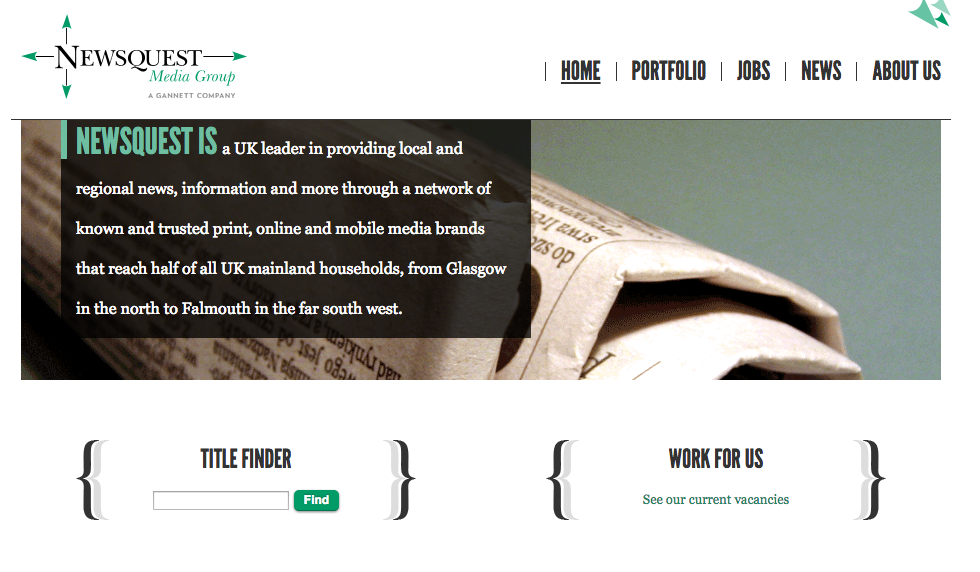 According to the National Union of Journalists (NUJ), the company sent journalism colleges a letter offering an "exciting and unique chance to experience working for a local paper".
The union reported the letters were sent by Diana Jarvis, coordinator for the young reporter scheme in the company's south London division.
The letter, which asked the university or college to pay £100 and the student a £20 registration fee to take part, apparently read:
This opportunity is an exciting and unique chance to experience working for a local paper and allows students to build up a portfolio of their published work over the eight months. Unlike school students, the university students are studying the subject so will have an advantage of possibly getting their articles published in our actual newspapers around London.
NUJ general secretary Michelle Stanistreet said:
While Newsquest is sacking professional staff on its titles, it is charging journalist students for writing articles for them. The unpaid intern has become the scourge of the media profession - now Newsquest is asking for journalist students to actually pay for a by-line. The company's cynicism beggars belief, and preys on young people desperate to get a break in a competitive industry.

College lecturers tell me they are outraged and they are quite right to be. We also know that Newsquest is using students to do shifts at its subbing hub in Newport, after sacking sub-editors on its newspapers across the land.
However, Jarvis told the Huffington Post the fee was "purely an administration cost". She told the site:
We have students from 10 to 13 years of age writing on this programme and they have no journalism experience, as such. We have to do a lot of work to enable their stuff to go up [on the site] without any libel risks. It is not a money-making exercise.
However, it hasn't stopped a furious social media reaction.