1.
What impact did the charity's closure have on the communities it served?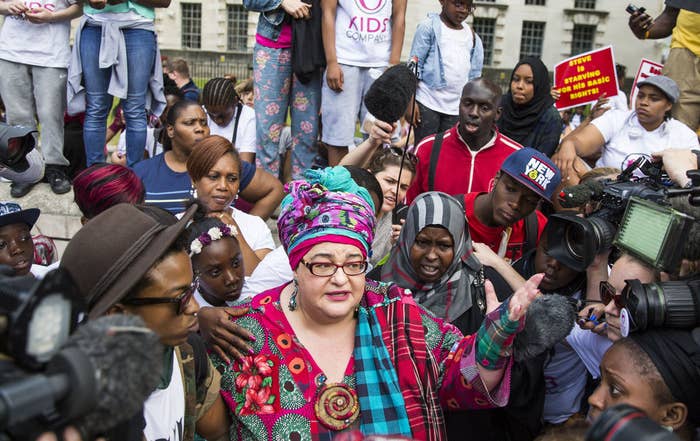 Former Kids Company chair Alan Yentob claimed there were four suicide attempts, stabbings, and a murder in the wake of the charity's closure. He said the murder took place five days after the charity closed. Further details about the murder cannot be disclosed for legal reasons. Public administration committee chair Bernard Jenkin said MPs had been told the violence was in part because "desperate kids no longer had money to pay their drug pushers".
BuzzFeed News and BBC Newsnight had both heard this claim from a source in London government shortly after the murder happened. Jenkin did not reveal the source for his information. Yentob said it was a "terrible allegation".
Yentob did not give further detail on the stabbings or suicide attempts that apparently resulted from the charity's closure, and there is no data that could be drawn on to examine his claim.
Prior to the charity closing down, we revealed that a document was handed to the Cabinet Office, signed by Alan Yentob, that warned of "savagery" and "arson attacks" on government buildings. He told the committee that this document represented a "worst-case scenario".
2.
Which employees signed nondisclosure agreements, and why?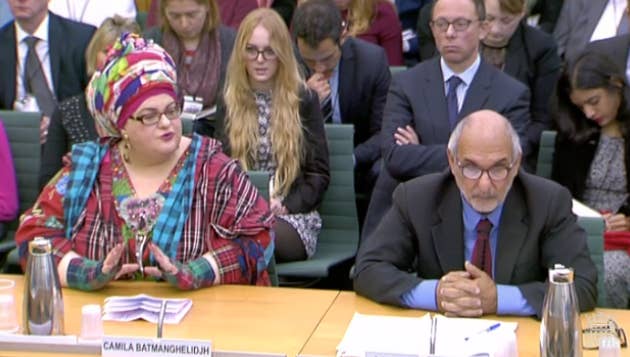 Alan Yentob confirmed during the hearing that two members of staff had signed nondisclosure agreements, "just as we do in the BBC when people leave", whereupon an outraged Kate Hoey asked: "Are you comparing Kids Company to the BBC?" Yentob replied that he wasn't. Voluntary sector professionals have previously raised the issue of these nondisclosure agreements to BuzzFeed News and BBC Newsnight before; they say they consider them unusual in the charitable sector.
This raises an intriguing question: Who are these employees, and why would their silence need to be bought? A number of high-ranking staff members have yet to pass comment since it shut down, and Yentob's admission raises questions as to why.
3.
Why didn't the files Kids Company gave to Southwark council match the numbers of clients it claimed it had?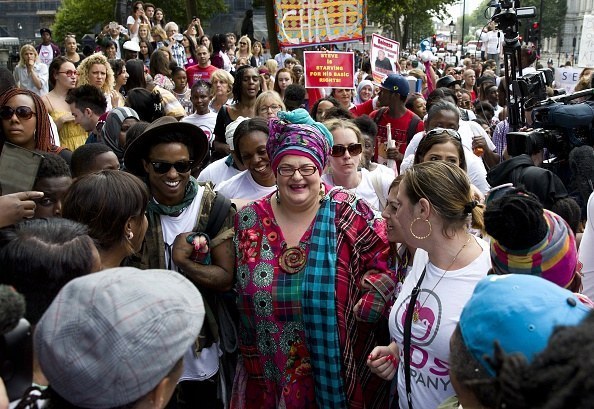 Camila Batmanghelidjh, the charity's former CEO, told the committee that social services had put limits and boundaries on the kinds of young people they would take on as clients, as part of her argument that her charity was unique in terms of the severity of cases it would handle.
However, Southwark council has issued a robust denial of Batmanghelidjh's claims. Peter John, leader of Southwark council, issued a statement:
On repeated occasions Southwark and colleagues from other London councils asked for the details of all Kids Company London-based clients. We set no thresholds and imposed no criteria – we simply wanted the details of all their clients so that could assess their needs and offer support as appropriate. Any child, young person or vulnerable adult is eligible for some level of support from councils and other relevant services such as mental health support, including people with 'no recourse to public funds'. In fact London councils spent £50m last year on those with no recourse to public funds alone.

The list that we received from Kids Company of their Southwark clients was for a total of 299 cases including 58 adults and 78 people with no recourse to public funds. When the Official Receiver stepped in following the charity's closure, they found no other files to pass on to us.

The only group of people who we would have been unable to help, if they had appeared in a list from Kids Company, would have been people who are in the UK illegally, because to do so would mean breaking the law.
4.
Did the Cabinet Office agree to accept Batmanghelidjh's flat as surety to underwrite a government grant?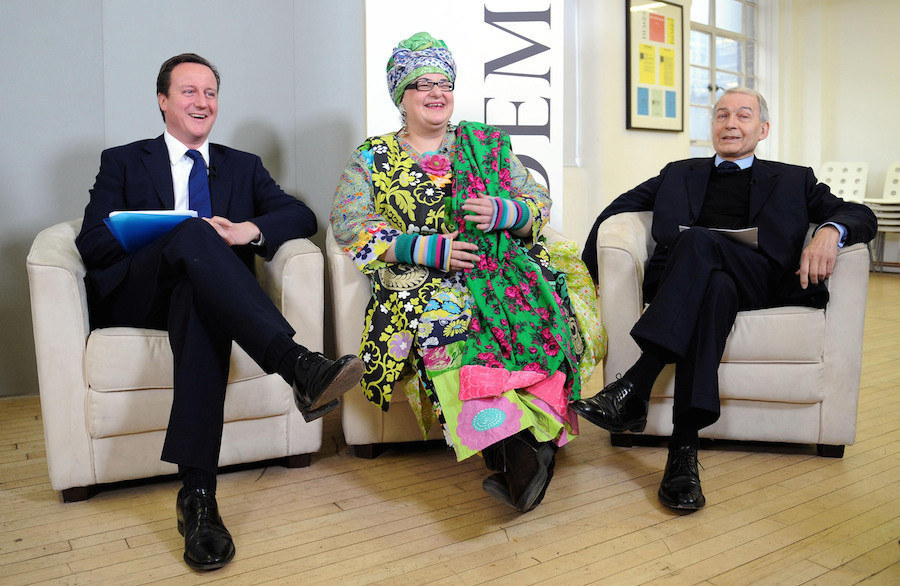 Batmanghelidjh told the committee: "The deal was £3 million from government and £3 million from philanthropists. I was to raise £8 million plus. I fell short by £350,000 and I put my flat up for surety – that formed part of a whole package. … I signed a letter saying that if I did not raise the remaining £350,000 I would sell my flat and they could have the money."
A Cabinet Office source confirmed to BuzzFeed News and Newsnight that Batmanghelidjh was telling the truth, up to a point. They confirmed the Cabinet Office required a volume of collateral and she did indeed offer to put her house down. However, the department said it refused the "baffling" offer, and that donors eventually stepped in to put down the money. "I don't even think it would be legal," said our source.
5.
Did the police investigation shut the charity down?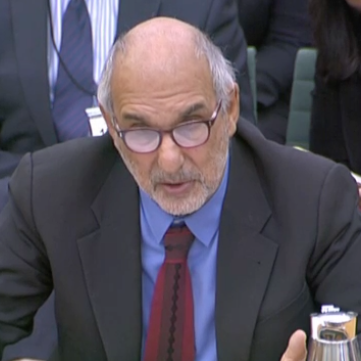 Throughout the committee hearing, both Yentob and Batmanghelidjh were keen to pin the blame for the charity's closure on the fact that a police inquiry into allegations of sex abuse and other crimes was made public shortly after the charity received a contentious grant of £3 million from the Cabinet Office.
"Only our finance person and the Cabinet Office knew that the money had hit our account," said Batmanghelidjh. "Suddenly out of the blue we get allegations that we don't even know relate to sexual abuse," she added.
She went on: "Within hours, it was all over the BBC and news outlets that these related to allegedly sexual abuse against children by Kids Company. That was the kiss of death for a charity dealing with children. … I have incredible nervousness about the type of briefings that have been flying around between government and elements of the media.
"I think that democracy of this country is compromised by behaviours like this."
John Podmore, a freelance criminal justice consultant and former prison governor, assessed Kids Company for a grant on behalf of a charitable foundation in 2009.
He takes issue with the pair's depiction of events. He told BBC Newsnight and BuzzFeed News: "You would expect alerts on child protection on a regular basis because that's the nature of the individual you're dealing with.
"If there was a child prison, for example, without any referrals, it would raise very serious concerns.
"The trouble is that no one was inspecting Kids Company and no one was inspecting their child protection registers.
"When I interviewed [Batmanghelidjh] I was concerned there was no inspection regime. They had carefully dodged the hours required for Ofsted inspection, which meant no one was looking at their child protection registers."
Still, Batmanghelidjh and Yentob claimed that the announcement that a police investigation was ongoing led to donors pulling out. They have not named who the donors were. One significant donor, Stuart Roden, said he would have supported the charity throughout the investigation.
6.
Did the Cabinet Office agree that Kids Company should use its grant on staff salaries?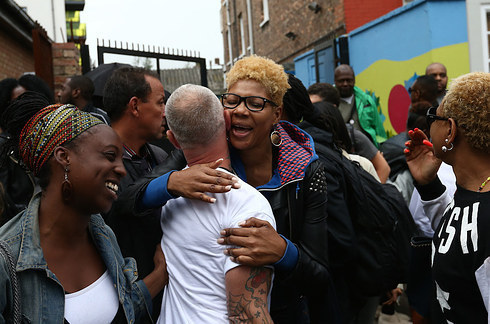 During the committee hearing, Yentob and Batmanghelidjh claimed the Cabinet Office knew that a contentious £3 million grant handed over days before the charity closed was to be spent on staff wages. Sources from the department say that wasn't the case.
In defence of her claim, Batmanghelidjh referred to a letter that apparently authorised the use of the money.
Chris Cook, the BBC Newsnight journalist who has collaborated with BuzzFeed News on its reporting of the charity, tweeted a picture of a letter believed to be the one to which she was referring.
His tweet was shown during the hearing to committee chair Bernard Jenkin, who then pressed Batmanghelidjh further on the letter. She appeared uncertain as to whether or not it was the document in question.