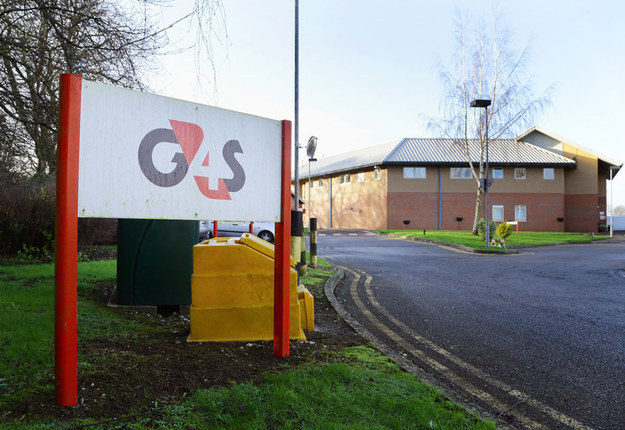 Thirteen prison staff at controversial outsourcing company G4S have been charged with work-related criminal offences since 2010, BuzzFeed News can reveal.
In an answer to a written parliamentary question last week, prisons minister Andrew Selous revealed that a number of employees at the eight facilities contracted out to G4S had been charged with offences.
He stated that "10" staff had been charged, but this number was an estimate: The Ministry of Justice rounds figures on its database to the nearest 10. BuzzFeed News has now established that the exact number of staff charged is 13.
In his answer, Selous added: "The vast majority of staff working in these facilities are honest, hard-working professionals. There is no place for criminal behaviour within prisons and secure training centres."
The Ministry of Justice declined to comment for this story beyond Selous's statement. G4S's managing director for care and justice, Jerry Petherick, said:
There is no place for misconduct or corruption in any of our establishments and we will always take action against anyone who undermines the good work of their colleagues or compromises the safety of our regime, involving the police if necessary. Through intelligence-gathering within our prisons and with local police forces we work hard to root out any activity which falls short of the high standards of integrity which we expect from our colleagues.
Last month, the company announced it was selling off its children's services, which include three youth prisons and 13 children's homes.
This followed an announcement that staff at all its youth prisons would be forced to wear body cameras in the wake of abuse allegations made by the BBC's Panorama following undercover filming of its Medway secure training centre. The footage appeared to show guards slapping an inmate, using unnecessary restraint techniques, and attempting to conceal their behaviour from CCTV cameras. Five men were later arrested.
The company's director of children's services, Paul Cook, told BuzzFeed News he had been "shocked and sickened" by what he had seen on the programme.
Labour MPs have repeatedly asked the government for information on the number of times the company has breached its contracts. Yesterday Louise Haigh referred the MoJ to parliament's procedures committee over its failure to respond.
The possibility that the company had breached its contract in the case of Medway was first raised by Labour in a parliamentary question in January. Selous confirmed the government was investigating whether that was the case. Thus far there has been no further information.