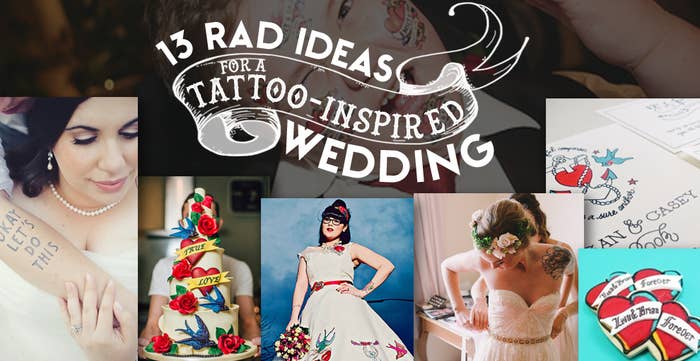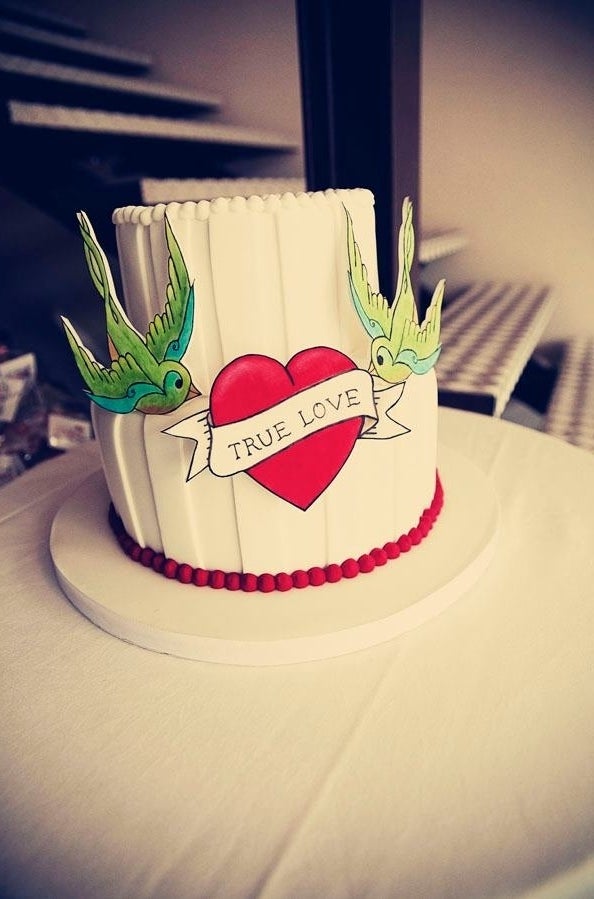 3.
(Or cupcakes and cookies, if that's more your speed.)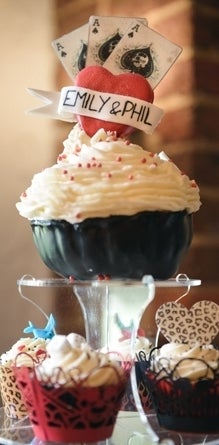 4.
Have a cake topper that actually reflects you guys.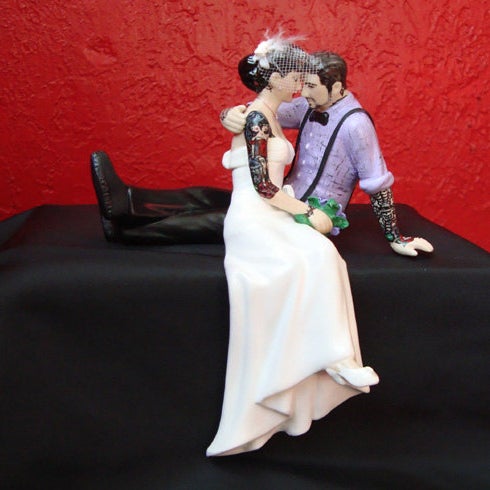 The set on the left is available (custom) from Etsy.
6.
Have a temporary tattoo station.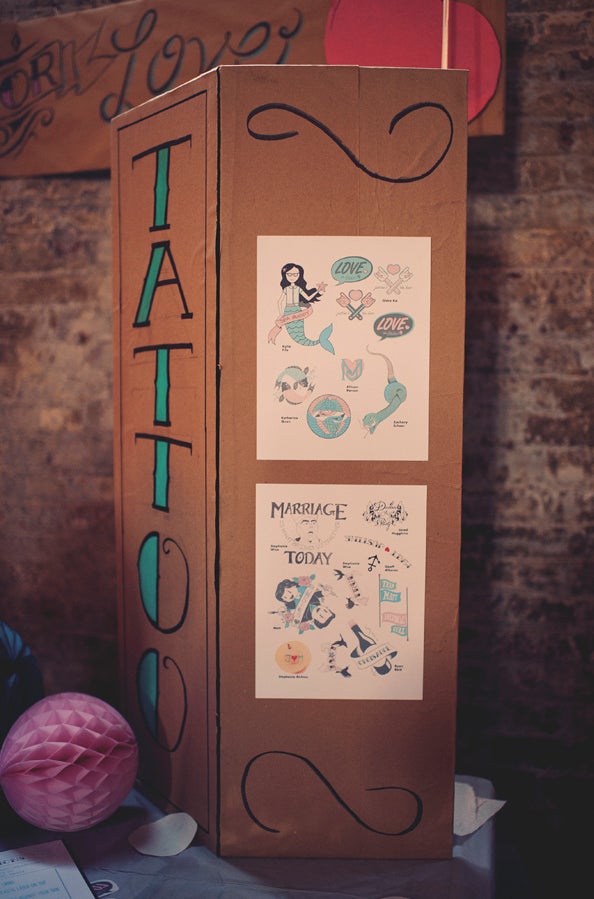 So even kids can get in on the fun (this may well lead to a lifelong love of face tats).
7.
Or sport them yourselves.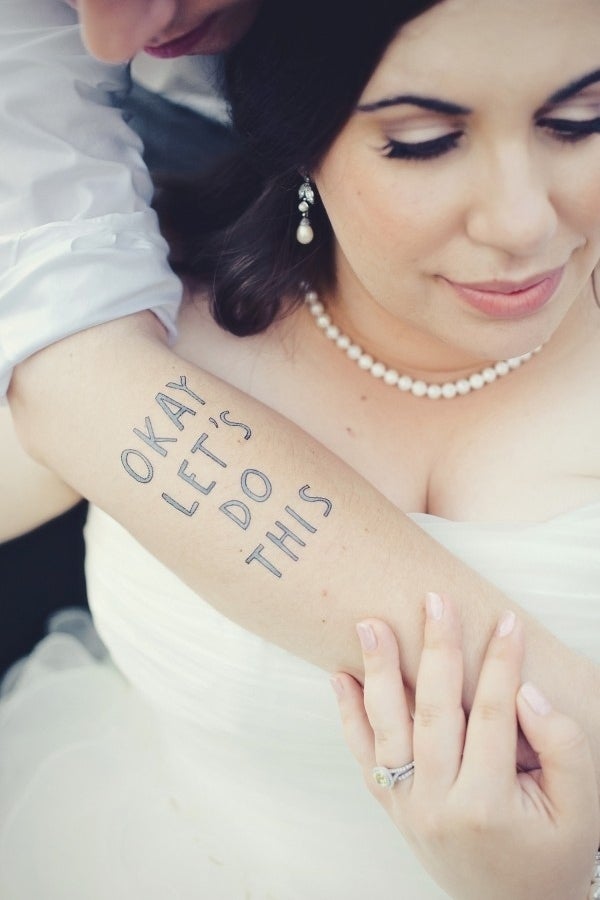 It can be the bride's "something blue." Maybe not an image you'll want forever, but perfect for the day of.
8.
If your wedding party's ink is no match for yours, give them temp tats as well.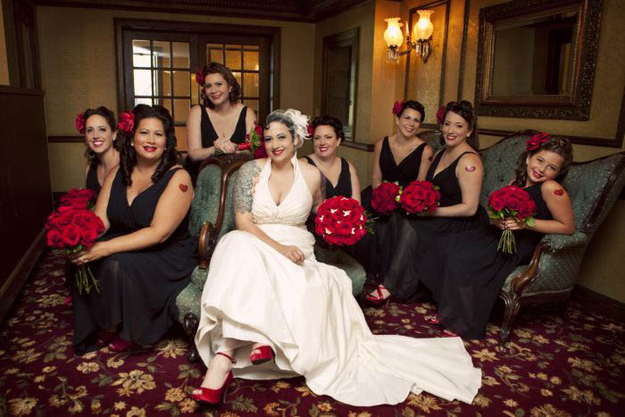 9.
And get a gown that shows off your favorite pieces.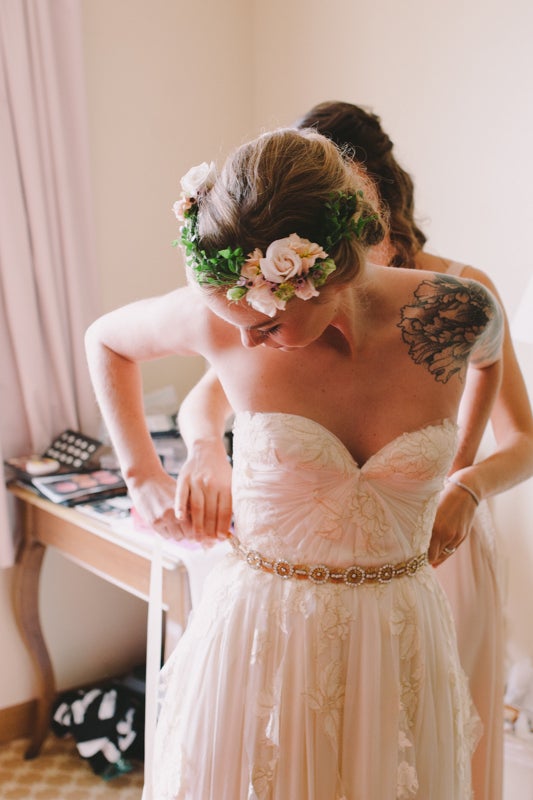 10.
Buy a TATTOOED WEDDING GOWN.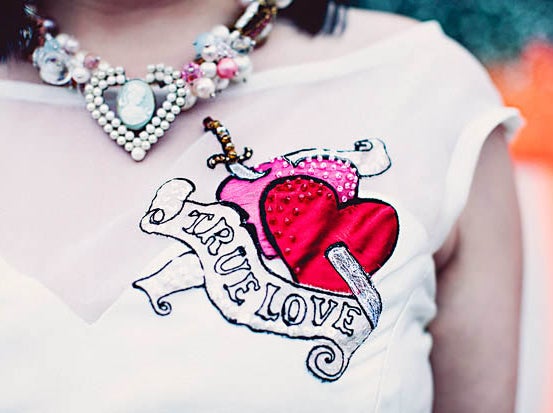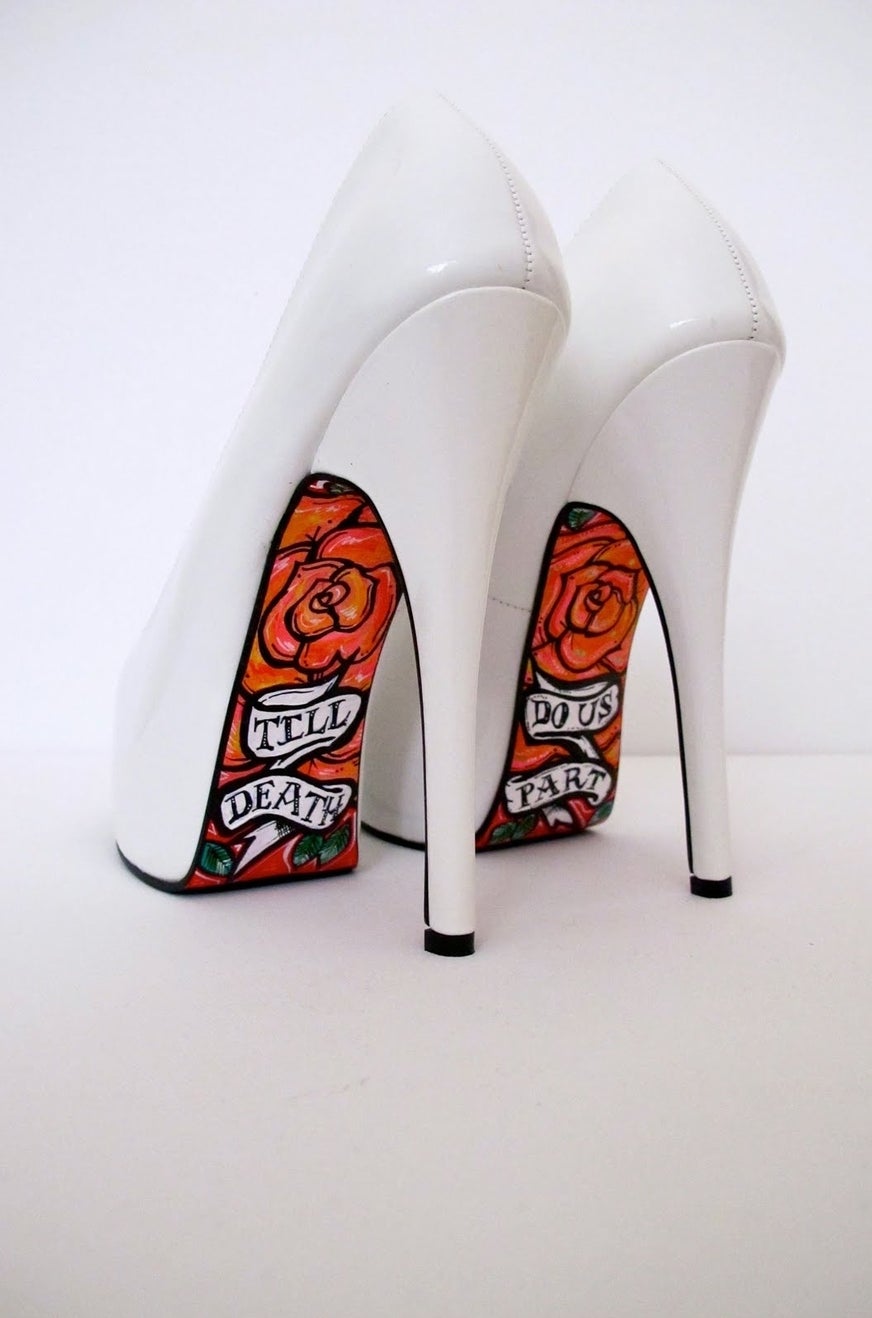 The heels are available from Etsy and the men's shoes are from Oliver Sweeney (they'd also make a sweet groom's gift).
13.
Make sure your wedding photos capture your best sides.