How Much Would Ron Swanson Hate You?
You got:

Ron Swanson would have a healthy, grudging respect for you.
If Ron were to run into you on the streets of Pawnee, his mustache might quiver slightly at the recognition of a kindred spirit. He might remember most of the letters of your name. He might — if you were really lucky, don't get your hopes up — even shake your hand.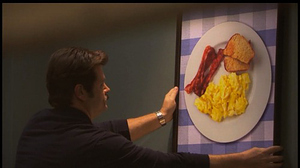 You got:

Ron Swanson would tolerate you.
You're not going to be invited to fish, or camp, or even interrupt Ron's peaceful reverie. Your mind and your stomach are soft and you've probably never whittled so much as a toothpick. But you can stay, as long as you keep quiet.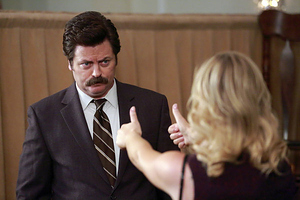 You got:

Ron Swanson would loathe you.
Get back to the fiery pit of hell where you belong, conniving government-funded demon — or should I say TAMMY 3??? Besides, what self-respecting adult would ever take quizzes on the internet? Show some backbone.