Sites like Thismykea and Panyl provide a much-needed service in a sea of Ikea samey-sameyness.
They sell pre-cut decals to decorate the most popular Ikea furnishings (like the BILLY bookshelf that graces the homes of every living human ages 18 to 36*). Each set of decals is available in a variety of options and colors, and they're a breeze to install.
*rough estimate.
Pixelate an EXPEDIT storage unit.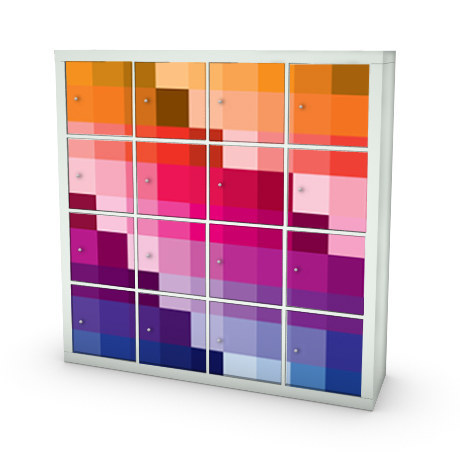 Or turn it into a fantasy landscape.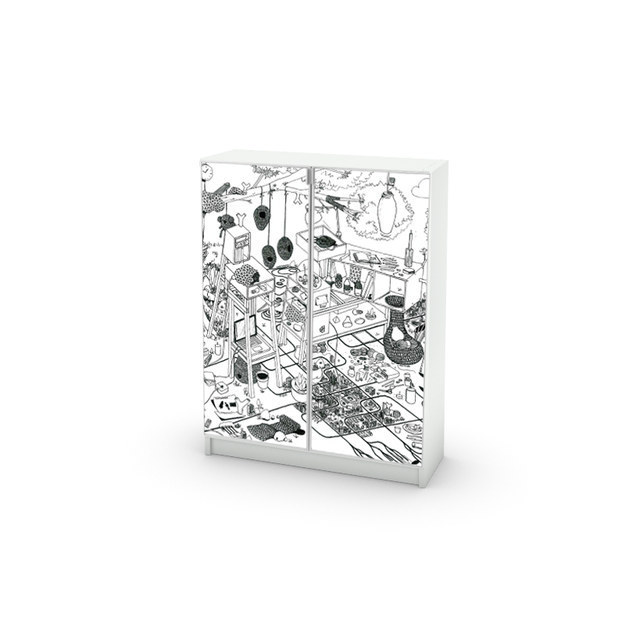 Turn your LACK table into a work of art.