1.
If you spend any time on Etsy or Pinterest or really the internet in general, you've probably encountered subversive cross-stitches.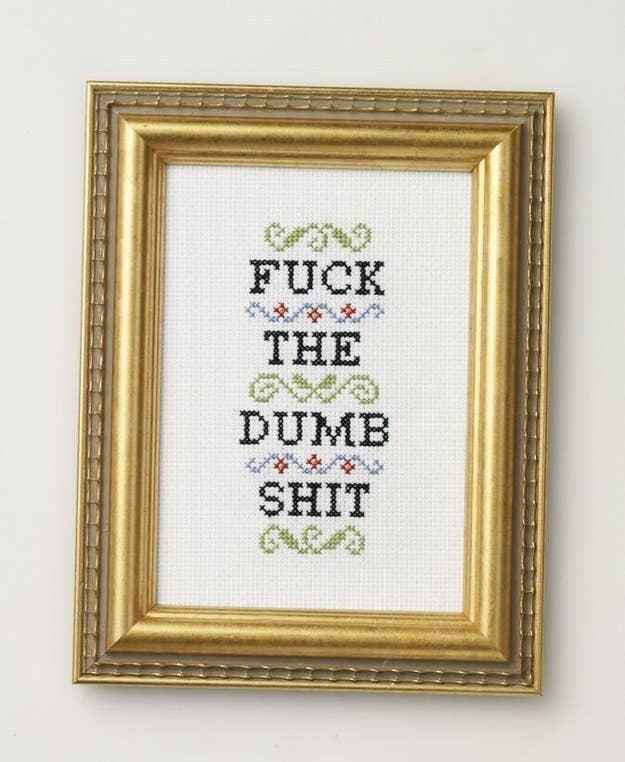 2.
Maybe they're needlepointed rap lyrics; maybe they're incredibly sexual images rendered in thread.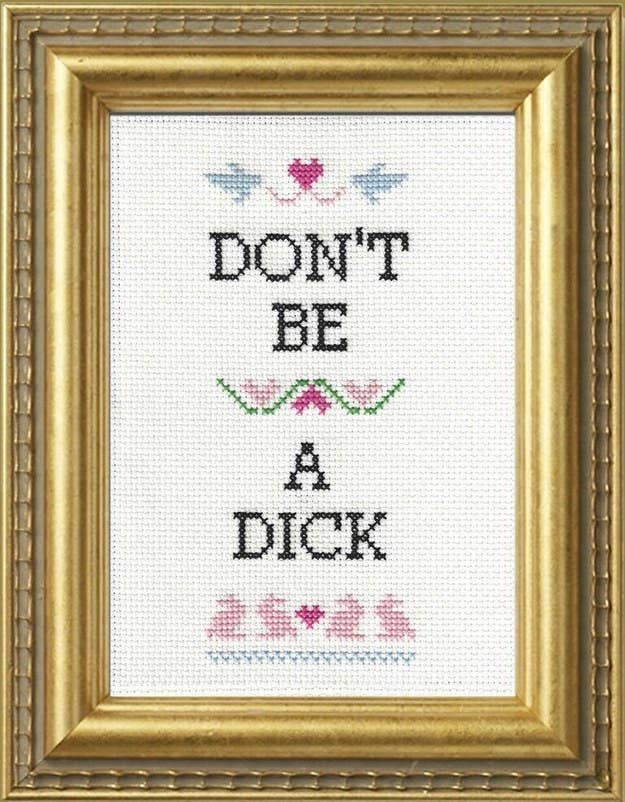 3.
But they're not a new trend: Julie Jackson, of the Subversive Cross-Stitch blog, has been making these pieces since 2003.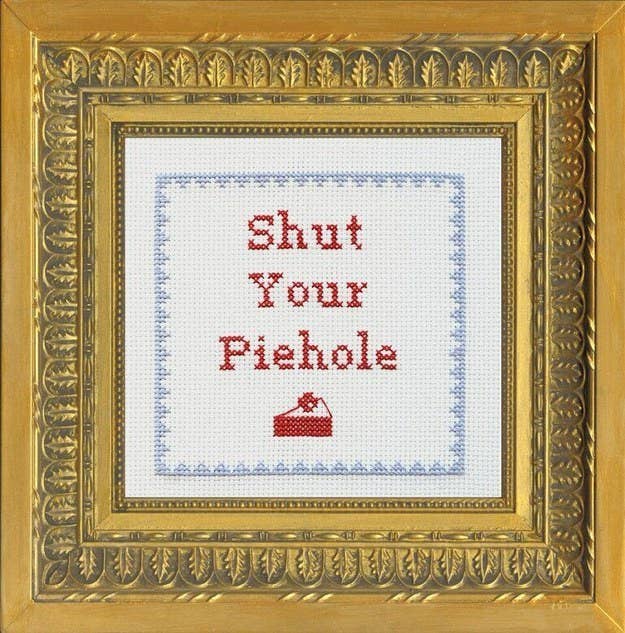 4.
"I put up a site to share with friends and hoped they'd join me," she said.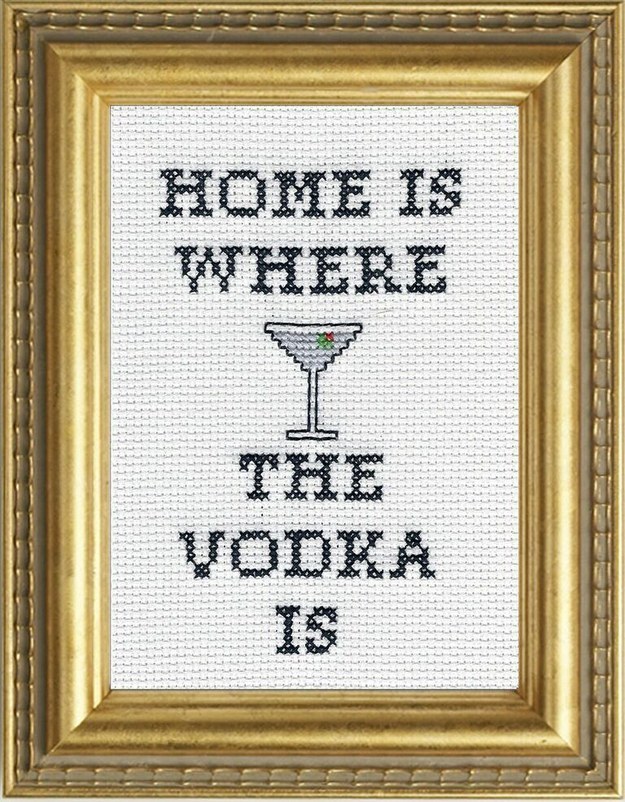 5.
"Now I've been doing it for over a decade and the craft world has grown like mad; I was just in the right place at the right time."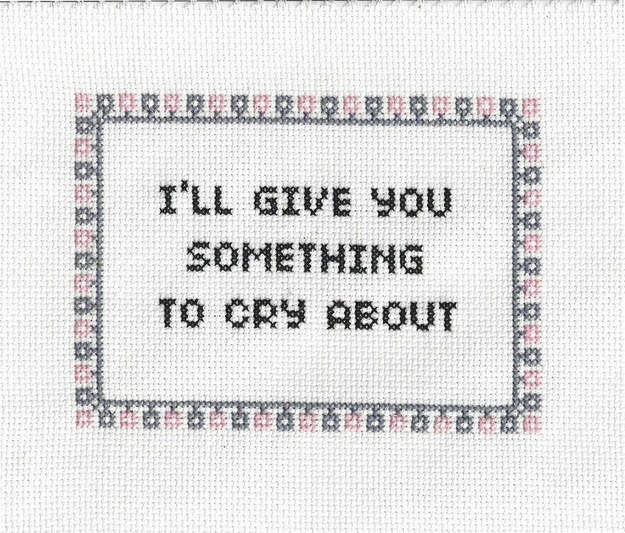 6.
Since then, she's crafted all sorts of pieces (and dropped all sorts of F-bombs).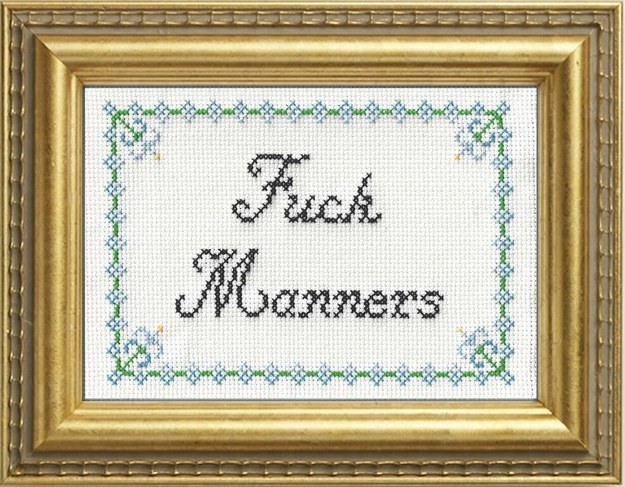 7.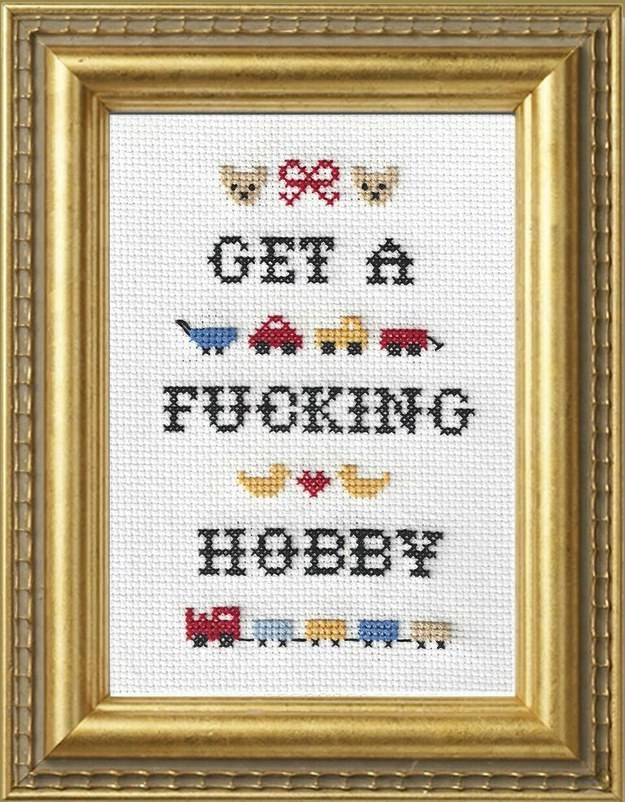 8.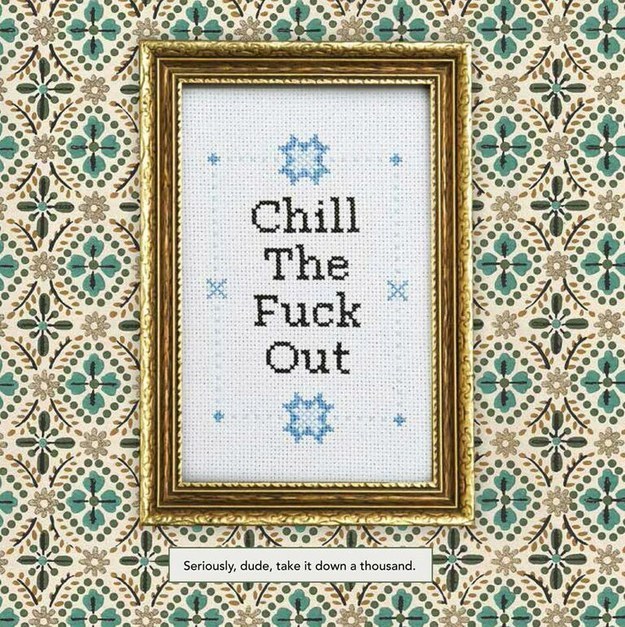 9.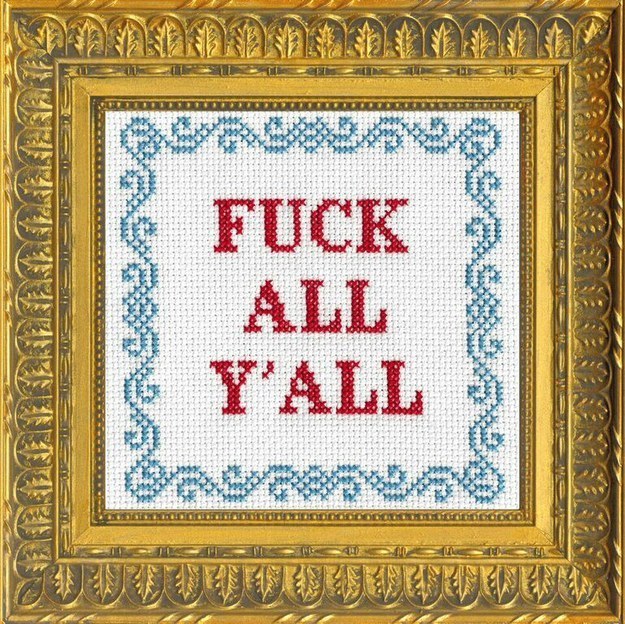 10.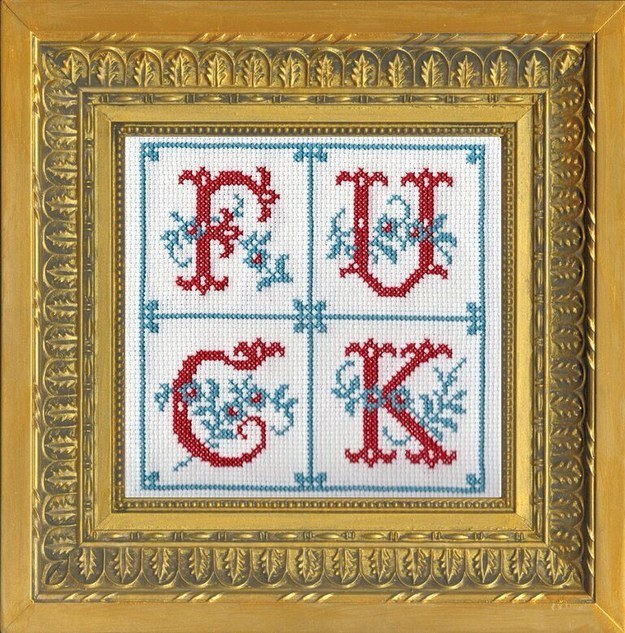 11.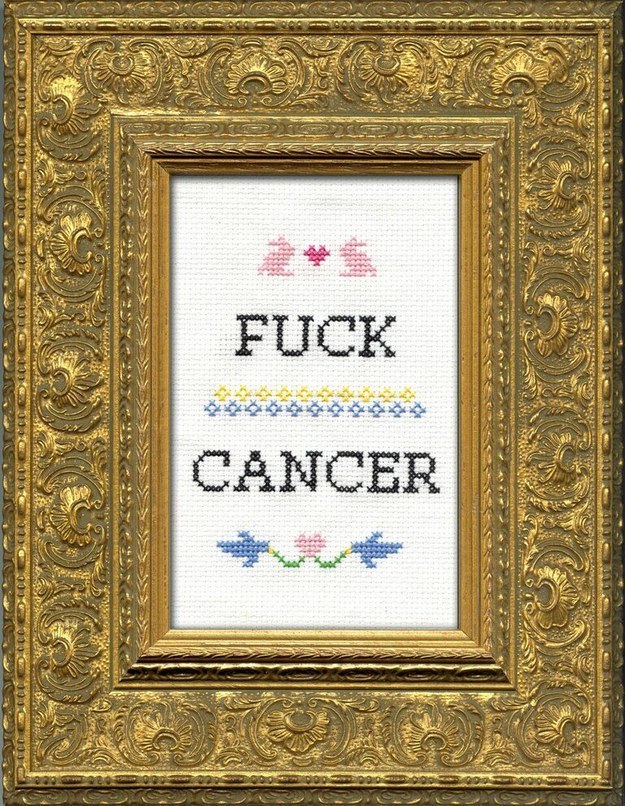 12.
But her topics aren't limited.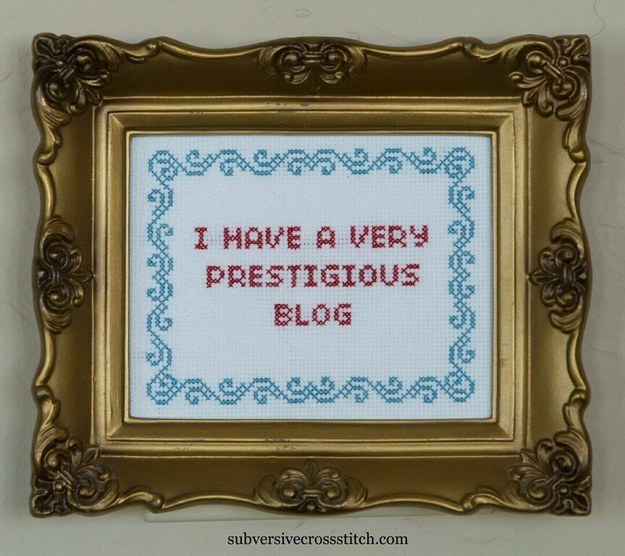 13.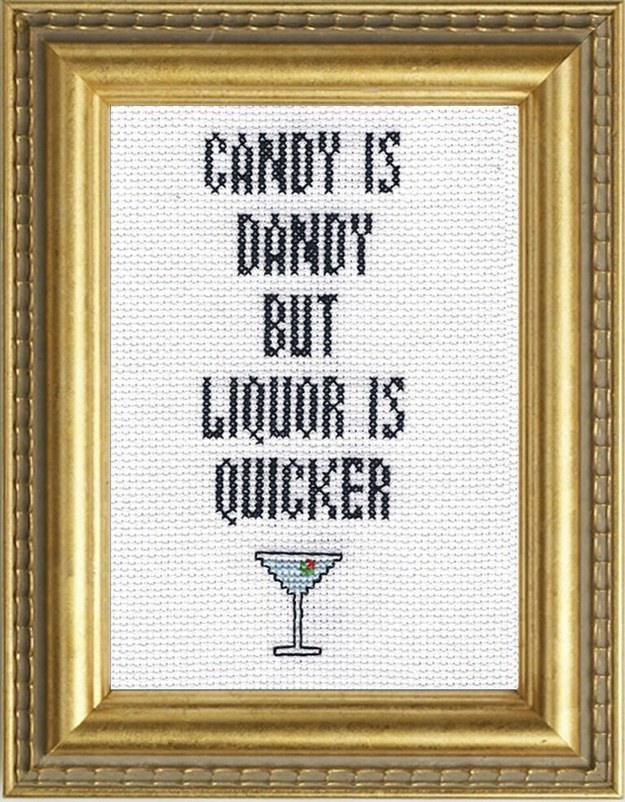 14.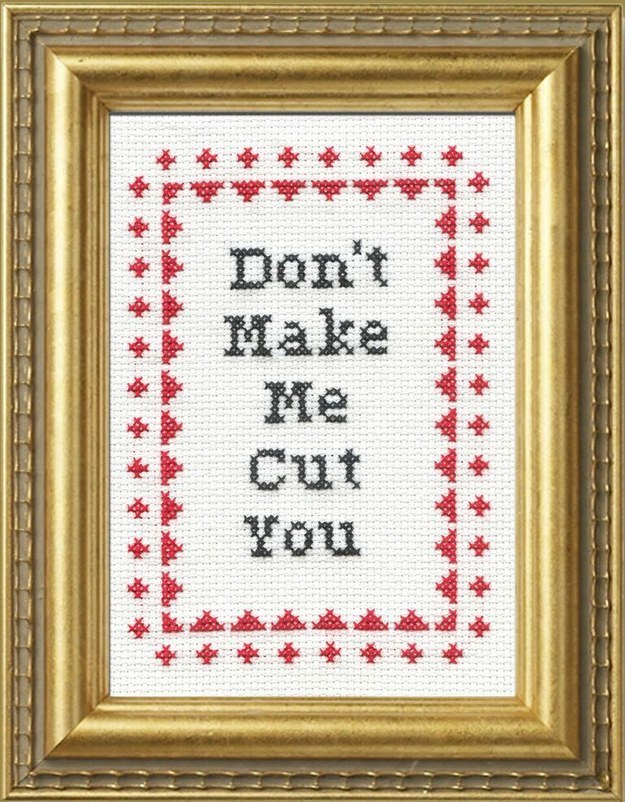 15.
16.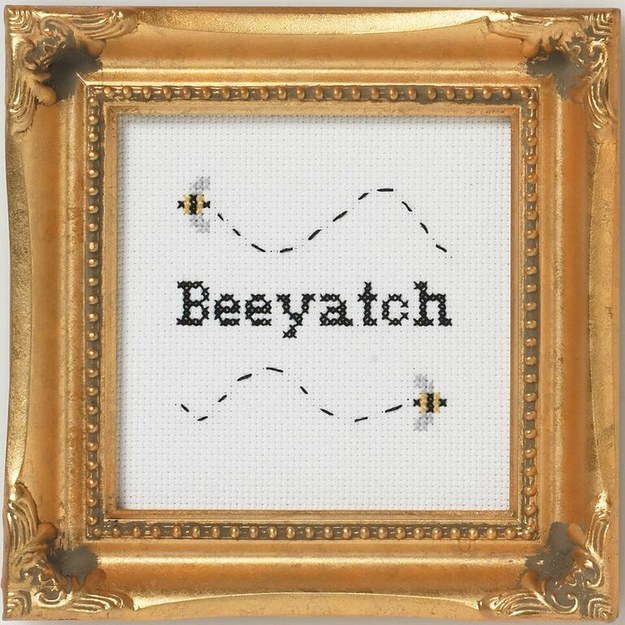 17.
Her personal favorite is this Werner Herzog quote about chickens.