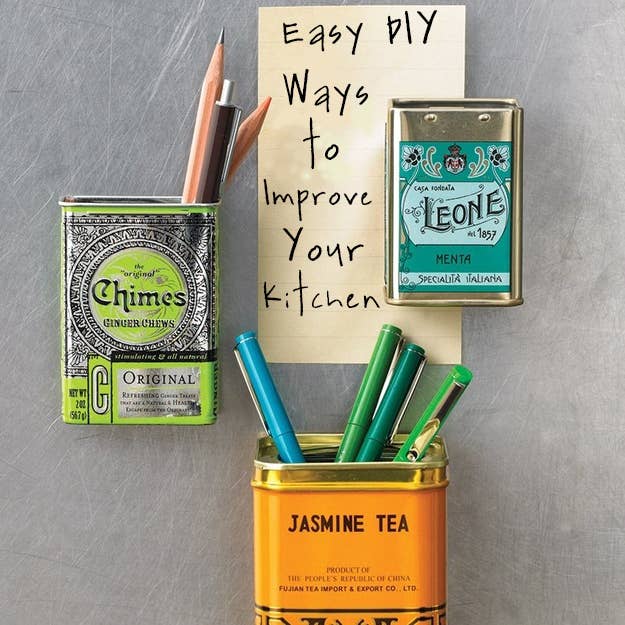 1.
Use empty soda boxes to store soup cans.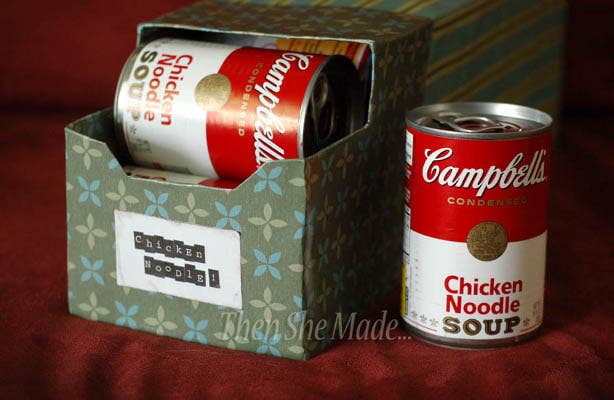 2.
Shoe holders become excellent snack holders.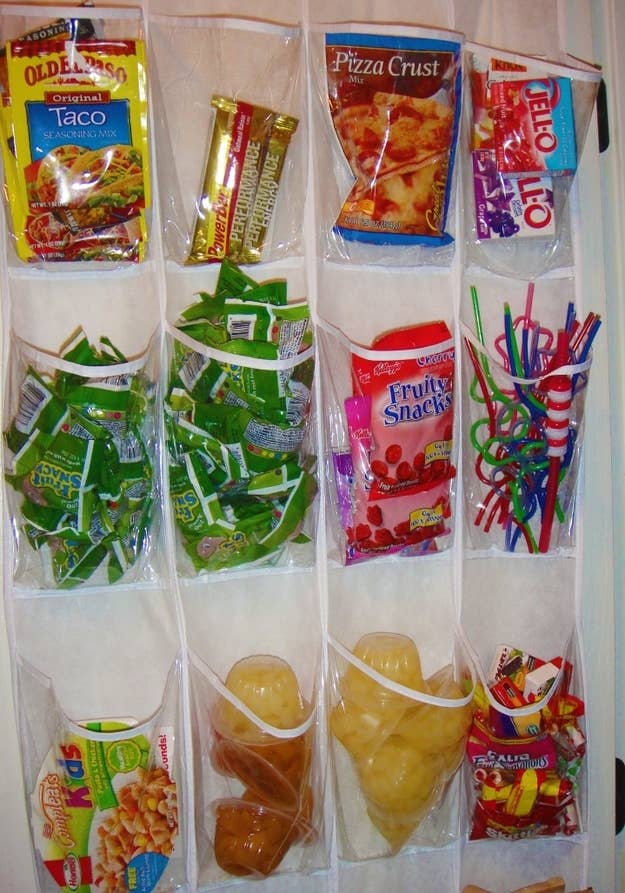 3.
Cut off the ends of plastic hangers to DIY chip clips.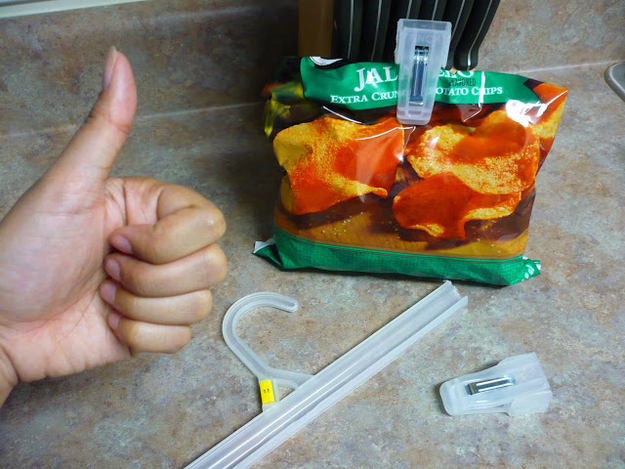 4.
Hang cleaning supplies on a tension rod under your sink.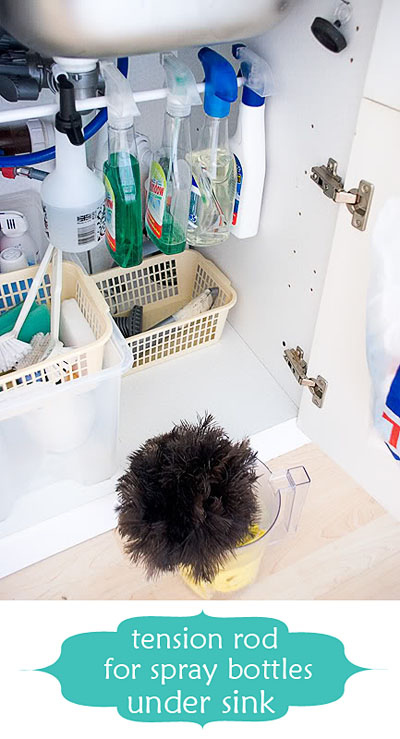 5.
Tension rods can be used vertically to keep cabinet storage neat.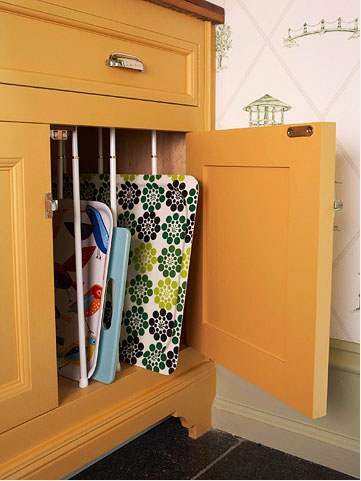 6.
Hang utensils on a rod.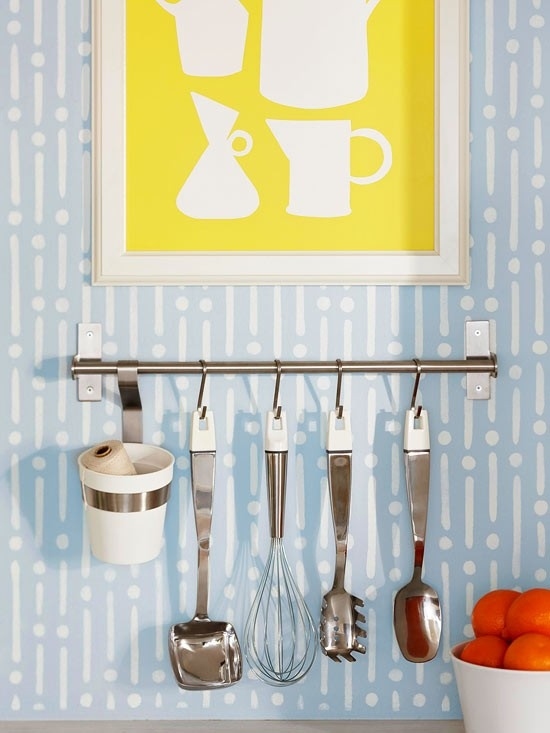 7.
Use an old rake as a wineglass holder.

8.
Seal plastic bags with the tops of water bottles.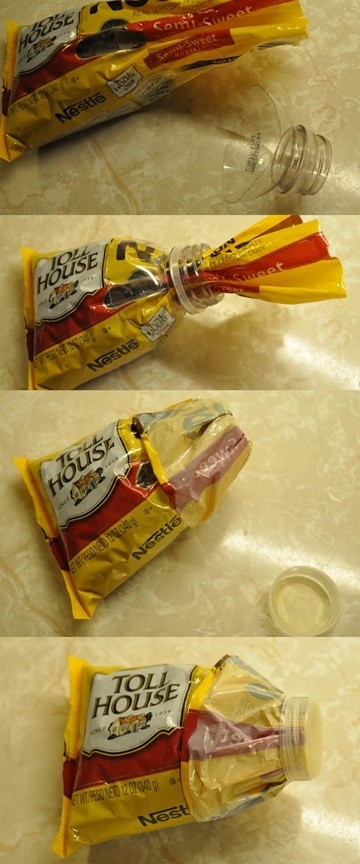 9.
A Lazy Susan for the fridge makes everything more accessible.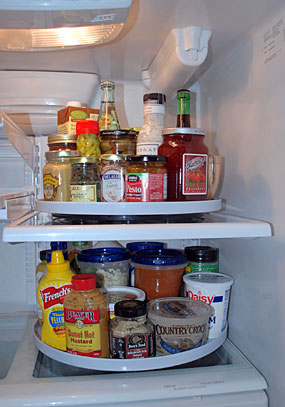 10.
Keep thin boxes in a magazine rack.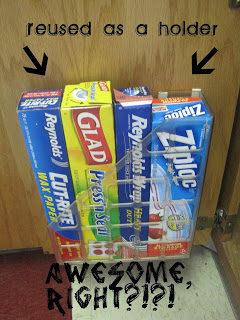 11.
Arrange utensils and cloths on an old shutter door.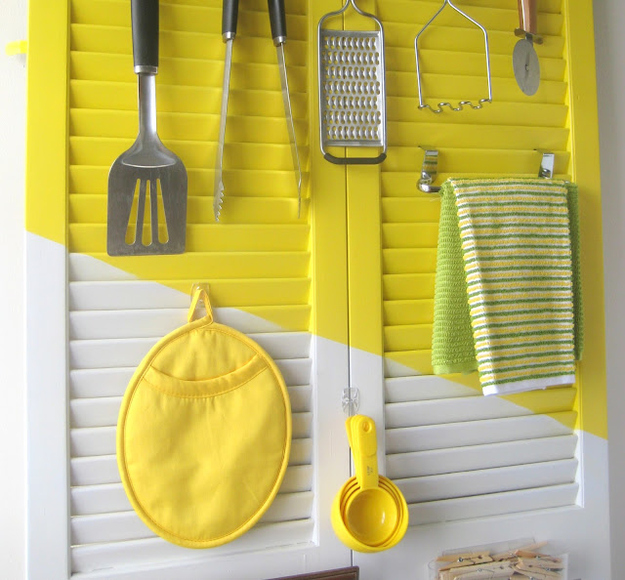 12.
Keep your measuring cups handy inside a cupboard door.
13.
Use a liquor or olive oil dispenser spout for dish or hand soap.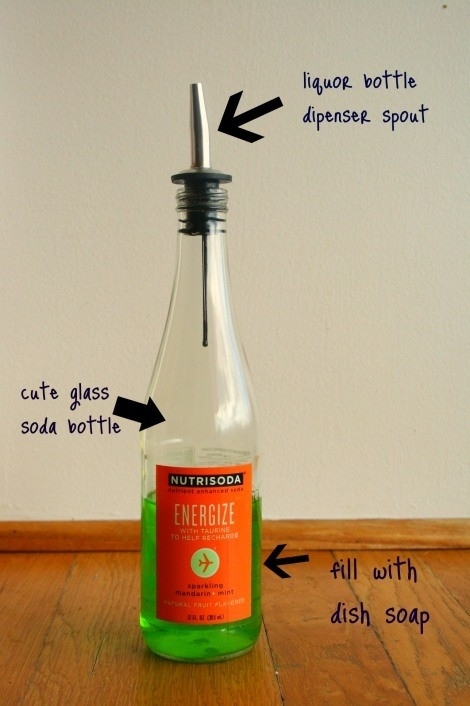 14.
Use a desk organizer to store cookie sheets and cutting boards.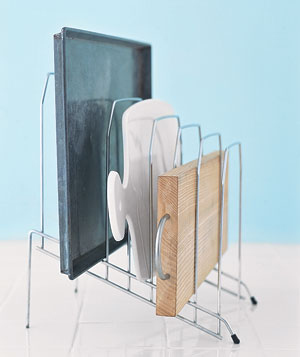 15.
Use a pegboard to hang extra storage or utensils.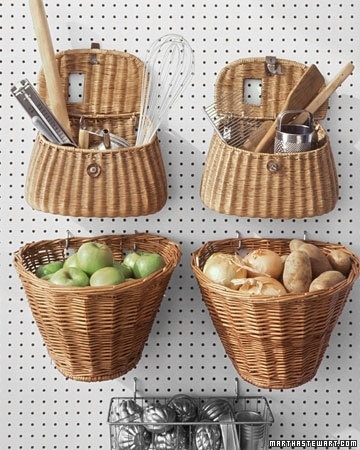 À la Julia Child.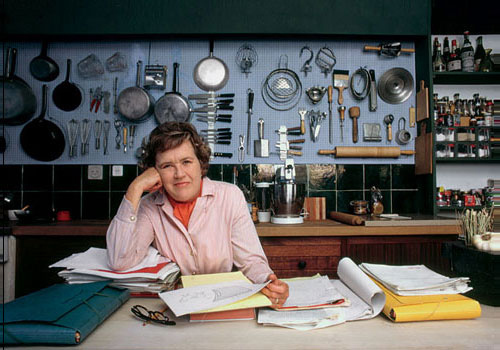 16.
If you're willing to invest in a restaurant-style dish rack, it makes for great extra storage.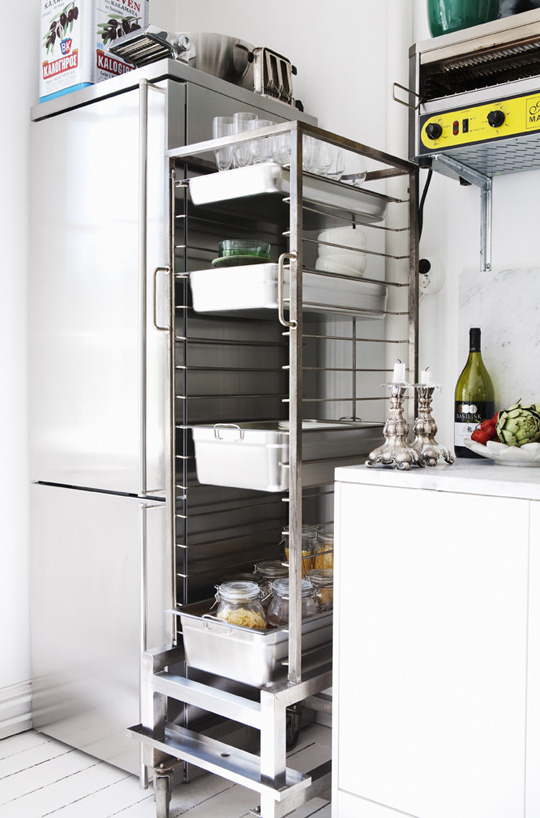 17.
Store plastic bags in an empty wipes container.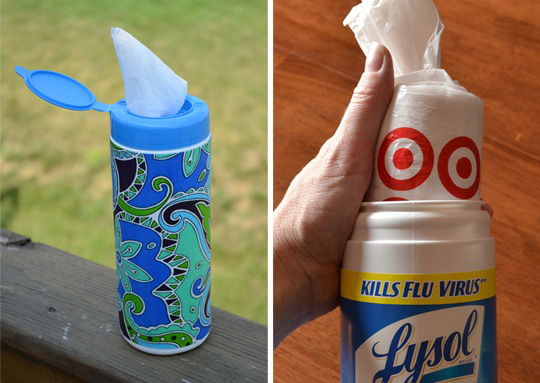 18.
Tissue boxes are great for holding plastic bags too.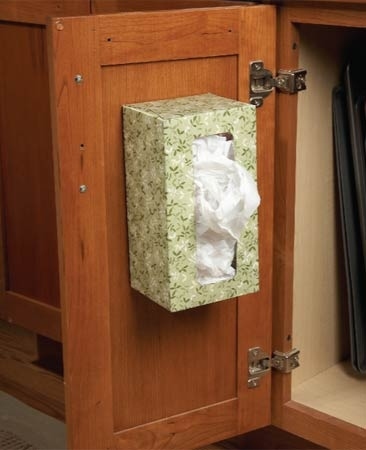 19.
Store utensils in vintage trophies.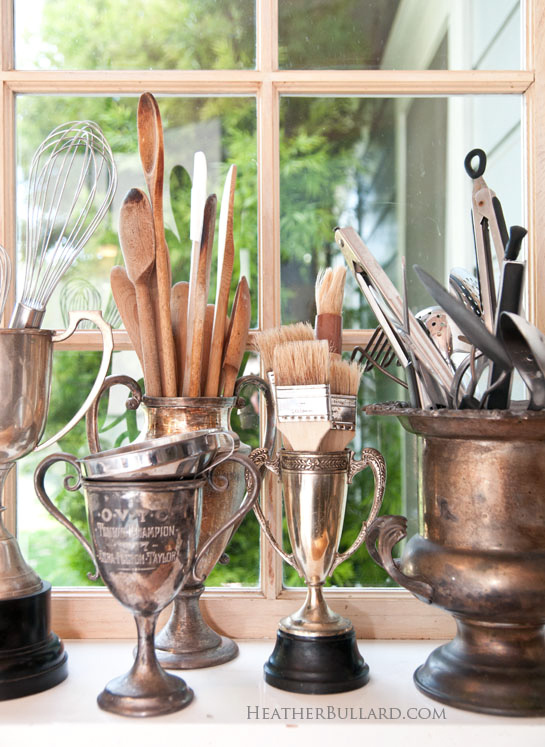 20.
Use the top of a salt container to make spouts for your jars.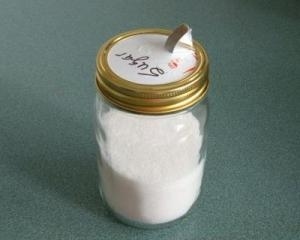 21.
Keep cookie cutters in place with a paper towel dispenser.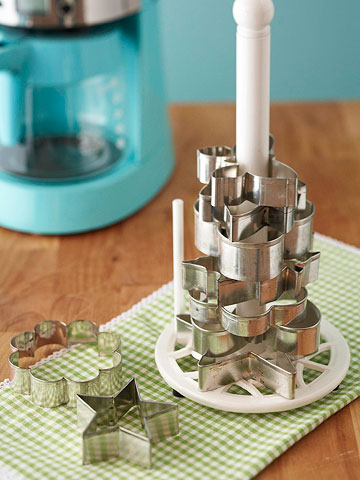 22.
Turn a milk jug into a dust pan for easy sweeping.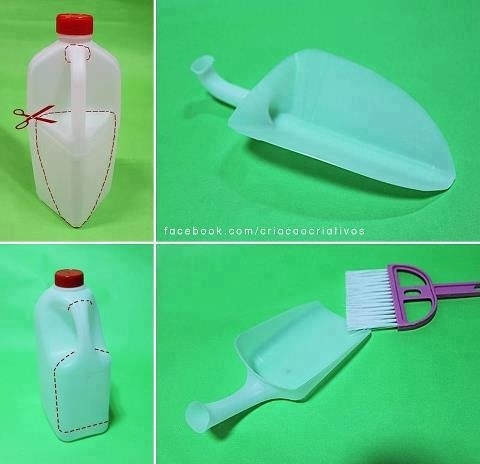 23.
Store knives safely in bamboo skewers.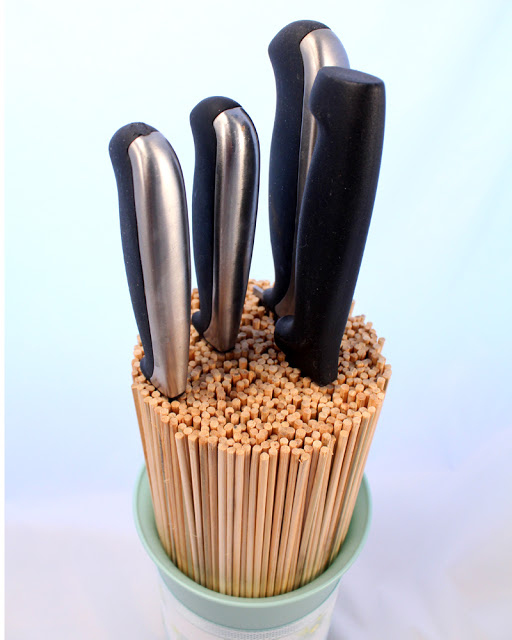 24.
Put a magnet inside a metal tea canister to stick it to the fridge.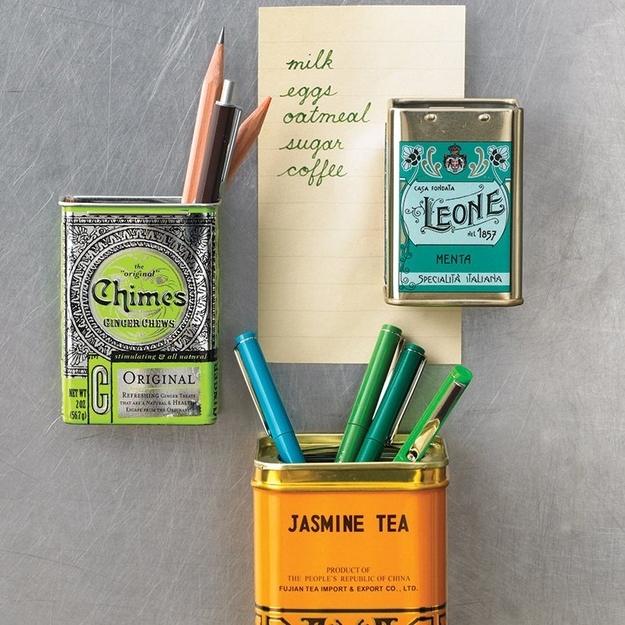 25.
Create chalkboard-paint lids for your spices.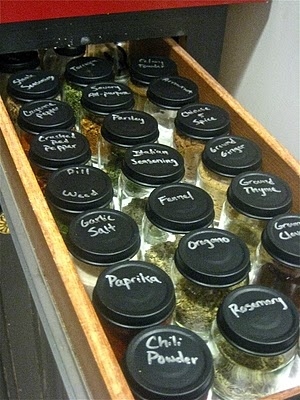 26.
Keep small snacks in coffee creamer containers.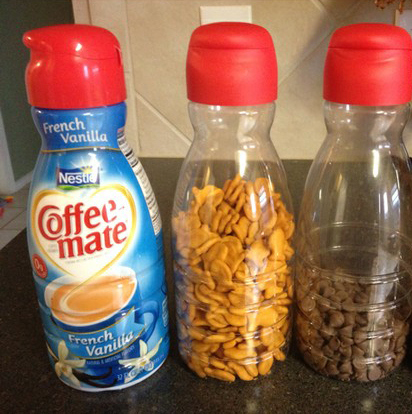 27.
A roll of brown paper makes a seemingly infinite place for grocery lists.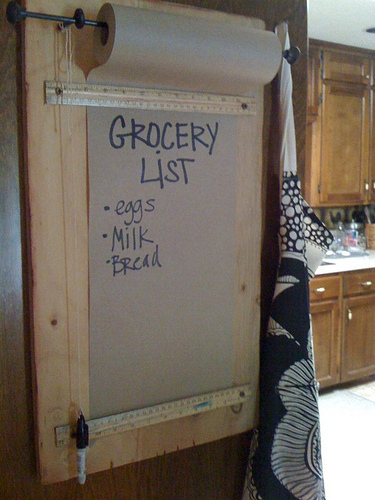 28.
Add Velcro to dish towels so they don't slip off.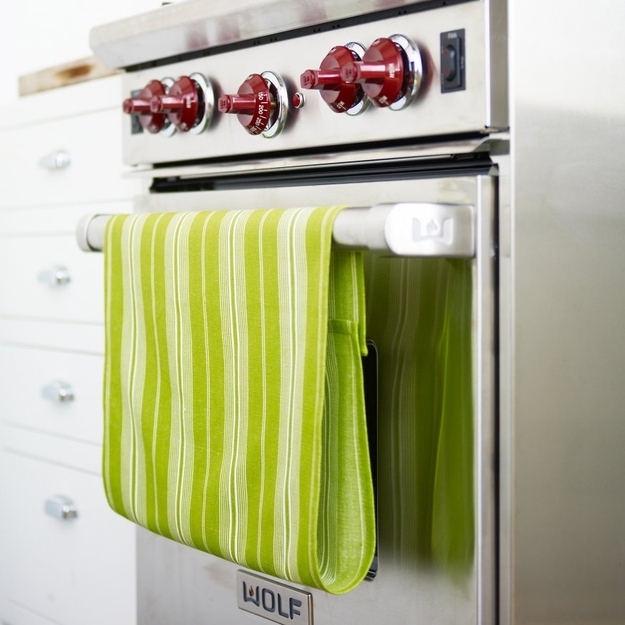 29.
Use CD holders to neatly house Tupperware lids.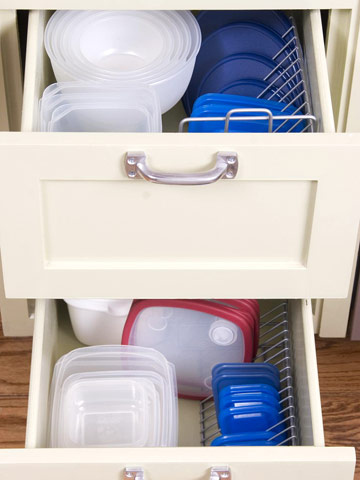 30.
Make a wreath out of tea bags to keep them all neat.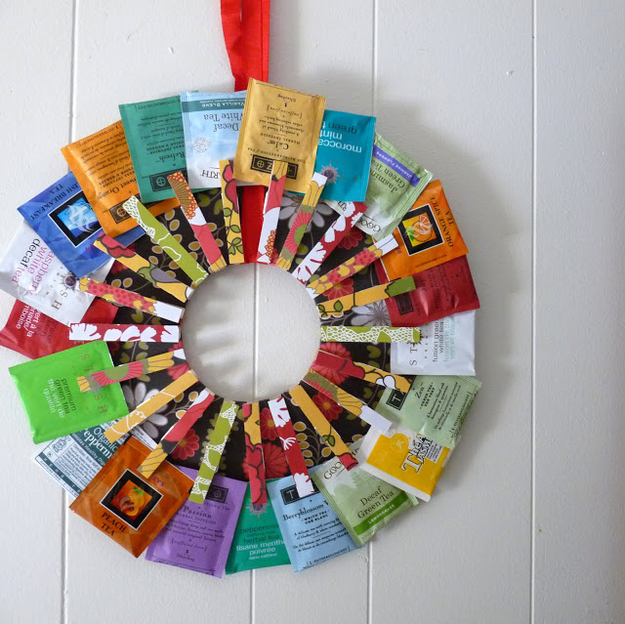 Want more super-helpful DIY tips? Sign up for BuzzFeed's DIY newsletter and we'll send them straight to your inbox!