1.
Make window snowflakes with a glue gun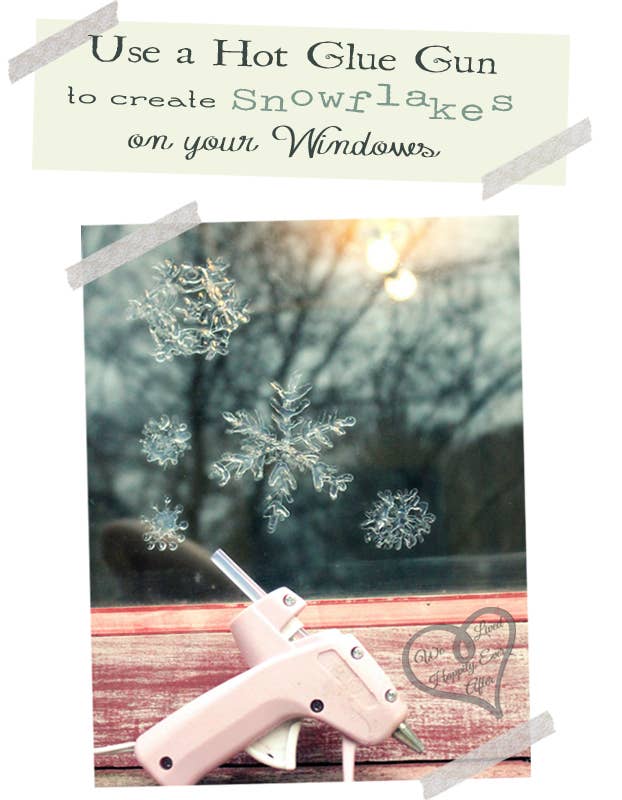 2.
Pinecones make great decorations, but bake them first to eliminate bugs.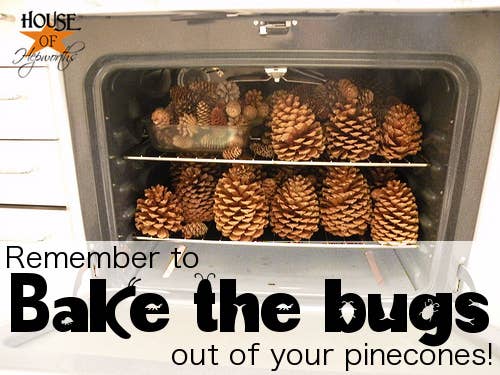 3.
Use paint chips to make gift tags.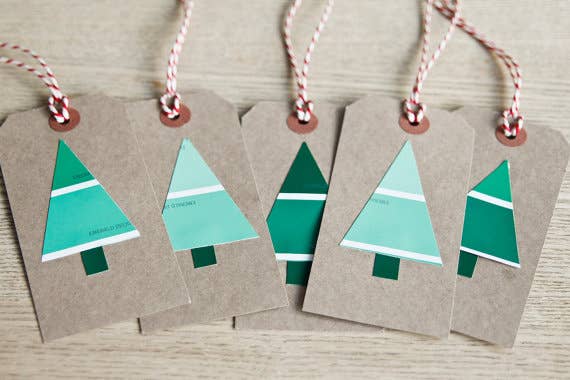 4.
Make these pinecone gnome ornaments.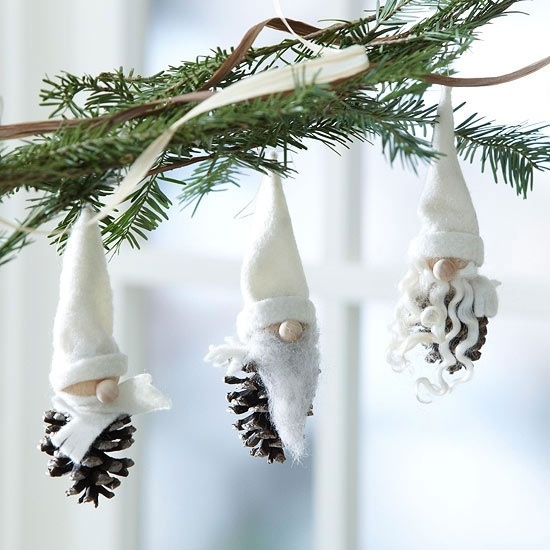 5.
Paint pinecones for quick, versatile decorations.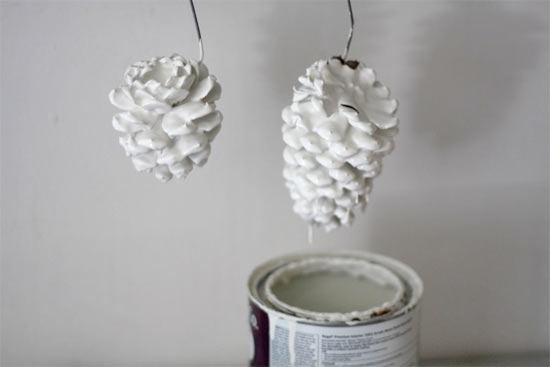 6.
Don't have a Christmas tree? Make one out of books!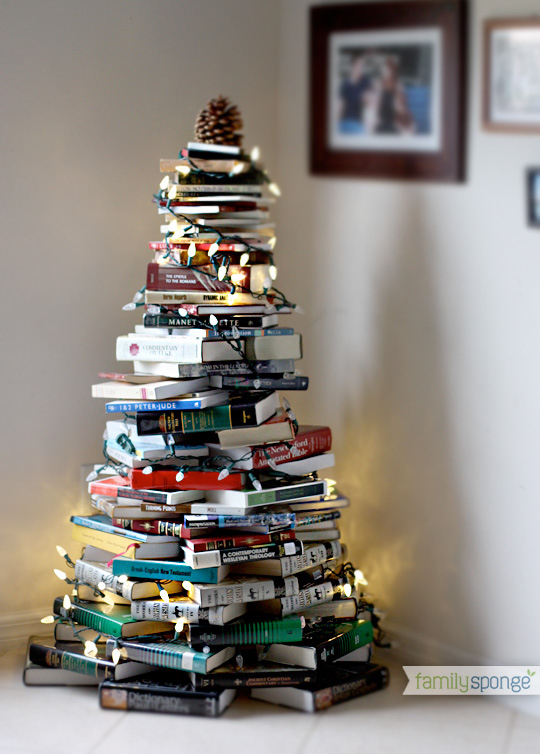 7.
Artfully-arranged books on a shelf can become a Christmas tree as well.
8.
Print out a template to fold your own paper ornaments.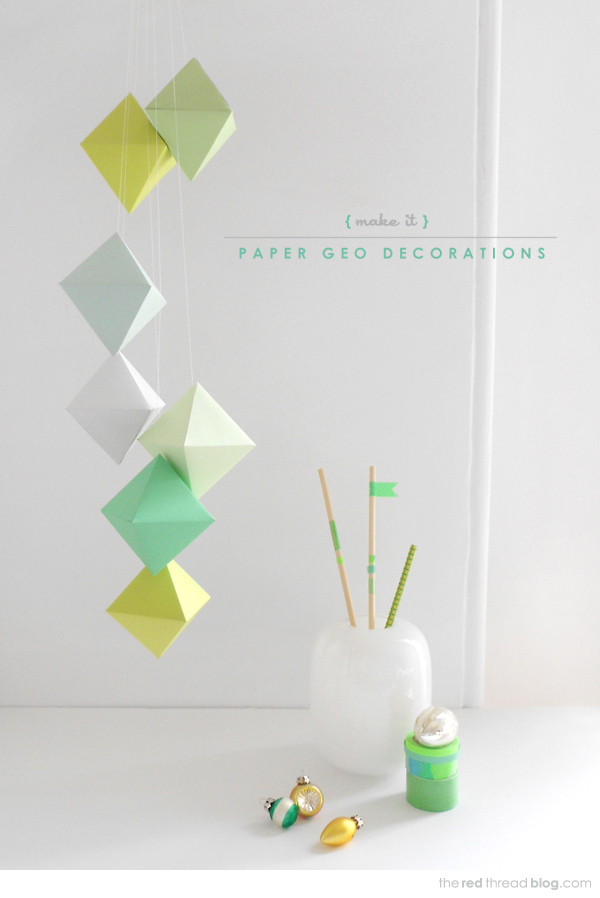 9.
Cotton balls can become a quick Santa beard.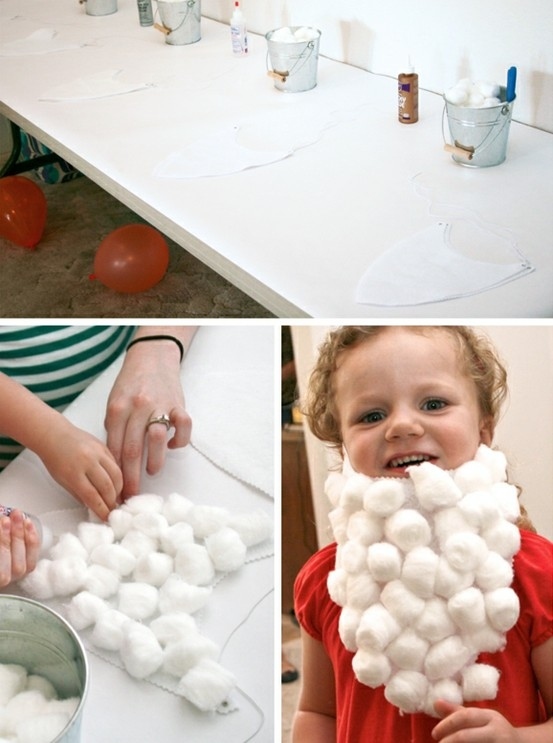 10.
Make paper plate Christmas angels for centerpieces.
11.
Make a scarf wreath.

12.
For last-minute wrapping, decorate a brown box with nail polish.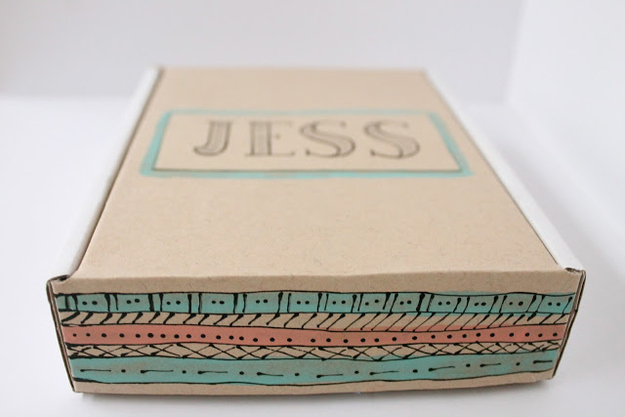 13.
Use brads to turn plain paper into studded gift wrap.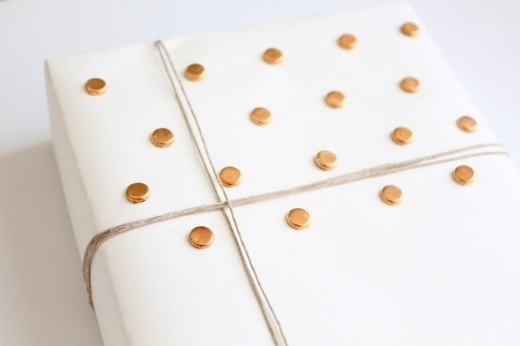 14.
Coffee filters easily become snowflakes.

15.
Make mini wreaths out of shower curtain pulls
16.
Turn your fridge into a snowman.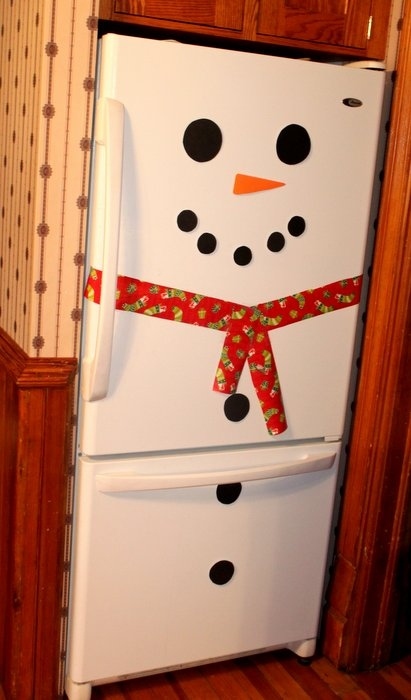 17.
Turn metal washers into snowflakes.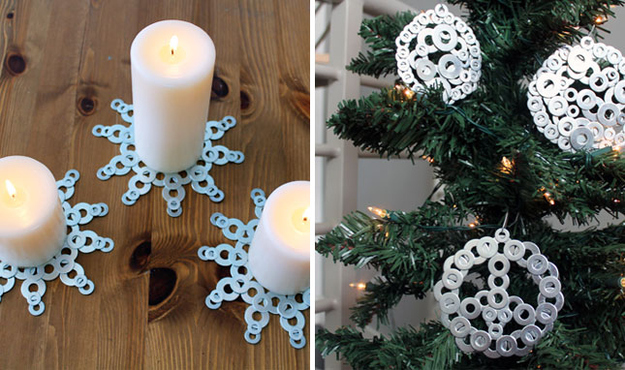 18.
Print out these tree napkin rings to easily spruce up your table.
19.
Make snow globes out of jars.

20.
Craft a cardboard Christmas tree.
21.
For a dorm room or a super-last-minute tree, use duct tape and lights.
22.
Turn wine glasses upside down for quick votives.
23.
Wrap cookies using foil or plastic wrap containers.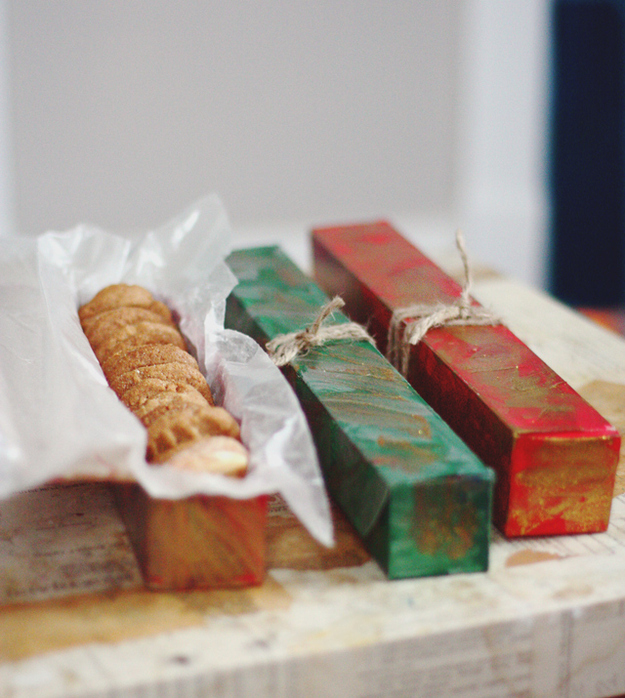 24.
When it's time to put everything away, store string lights without tangling them by wrapping them around pieces of cardboard.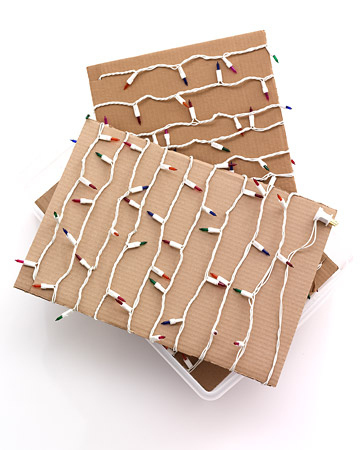 25.
Pack ornaments in egg cartons.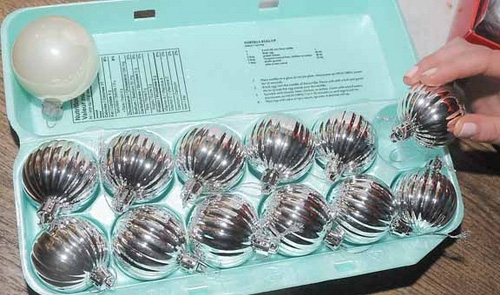 26.
Store candles in paper towel tubes to keep them from getting ruined.