Every once in a while, The Tonight Show Starring Jimmy Fallon will take things back to their basics by acting out scripts written by children with whichever celebrity happens to be nearby.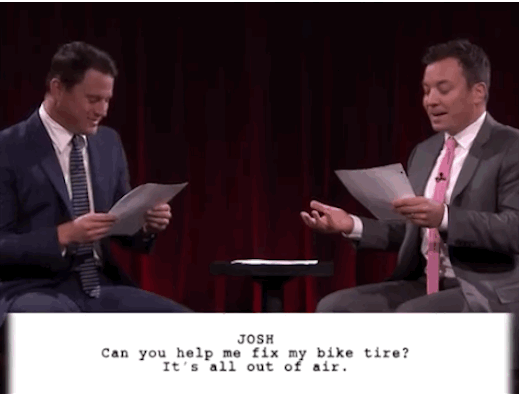 This time around the celebrity in question was Tom Hanks, and the movie at hand was what would happen if children wrote Bridge of Spies, whose script is actually by Joel Coen, Ethan Coen, and Matt Charman.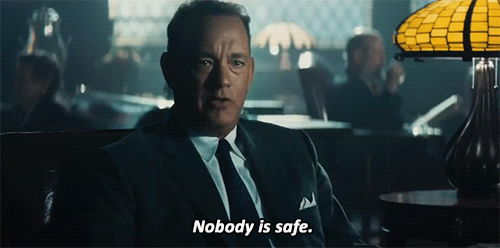 Predictably, things got pretty literal.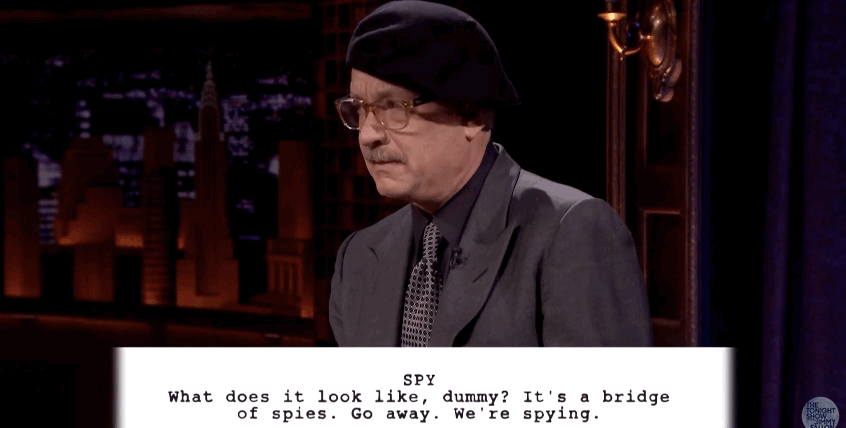 And very exclusionary.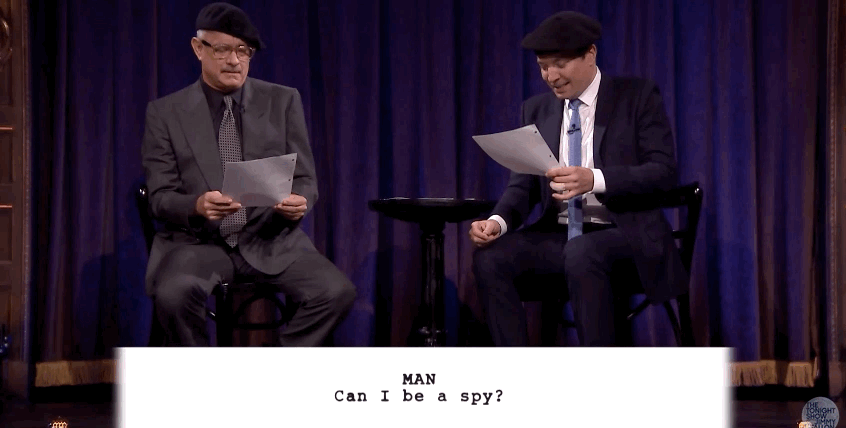 People immediately grew suspicious of each other, AS SPIES DO.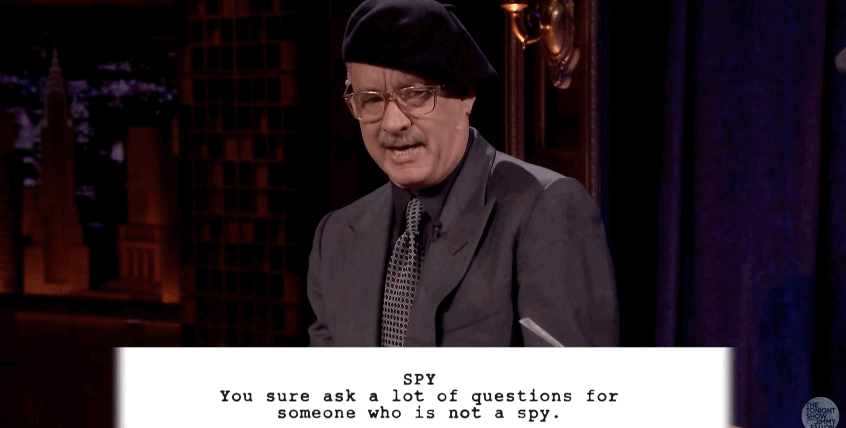 The climax alone makes the admission price worth it.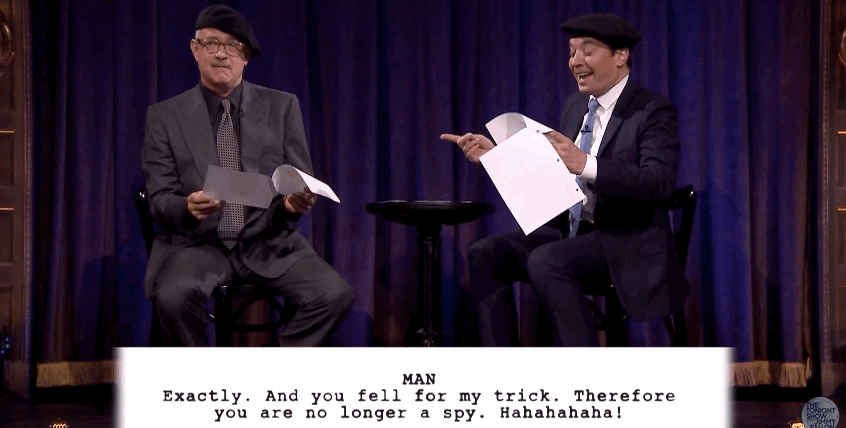 Bridge Of Spies is in theaters now, though probably not quite like this.