The World Better Get Ready For Phoebe Robinson
One of comedy's dopest queens has been working the circuit for years. But with a new book and a role on a highly anticipated TV show, this may finally be the moment Robinson and those who love her have been waiting for.
"This is a woman on the verge, is she not?" Janet Mock asked rhetorically this past June, gesturing to the woman seated across from her rocking a black jumpsuit and a blonde sew-in. "She's gonna be, like, Amy Schumer levels of 'please get away.' We're gonna be tired of you in a year and a half. So just get ready for the backlash, boo, it's coming." Mock was talking about and also to Phoebe Robinson, the comic who was supposed to be interviewing Mock that day at WNYC's Werk It festival. But it was hard not to notice Robinson, who is certainly poised for something, with two podcasts, a book, a web series, and an upcoming Amazon series. For Robinson, it's the what and the when and the how that's still undetermined — and her deft navigation of those questions is proving the most interesting part of it all to watch.

"I feel like I'm kind of the Peggy Olson," Robinson said, staring at her menu amid the dimly lit gilt-leather-and-chrome vibes of Brooklyn's Bar Tano in August. About a month had passed since Mock evoked the beleaguered but massively successful specter of Amy Schumer. "I'm very much career girl right now," Robinson said.
She was running late for a taping of one of her podcasts, 2 Dope Queens, which she co-hosts with her close friend, former Daily Show correspondent Jessica Williams. After the waitress boxed up her salad, Robinson was out the door like a shot, speed-walking into the evening summer sun of Brooklyn's Gowanus neighborhood. She pointed herself toward The Bell House for the live comedy show, a Black Lives Matter bracelet dangling from her wrist as she got her bearings. Things are pretty busy for Robinson lately. "When it rains, it pours," she said.
"I want to have an empire."
That rain has taken many forms. There are the two podcasts, of course. The aforementioned 2 Dope Queens functions as equal parts comedy showcase and platform for the compelling relationship of the two incisive women at its center. But there's also Sooo Many White Guys, which takes on a talk show format and features Robinson discussing representation, sex, and dreams with guests like Gina Rodriguez, Nia Long, Roxane Gay, and the aforementioned Mock. There's the book, You Can't Touch My Hair (and Other Things I Still Have to Explain), which just came out. Oh, and there's the web series, Woke Bae, put out by Refinery29's RIOT channel and coming back later this year. And the part in Jill Soloway's new Amazon show, I Love Dick, alongside Kevin Bacon and Kathryn Hahn, which just got picked up to series.
All of these projects have positioned Robinson as comedy's enlightened older sister who's still got game. You know, the one you can pregame with in the living room while talking about Lenny Kravitz's peen, but who's also there for you when a cab driver says something racist and you need someone to read him to filth. 2 Dope Queens exists and thrives because of the personalities at its center; people not only show up for Williams and Robinson, they clamor for them. "She's really goofy and loose and absurd and human," Soloway said. "Her comedy comes from a place of reality, like the best friend who just tells the truth. She never pushes, she just is."
Soloway cast Robinson after hearing her name praised over and over again by other young writers and listening to 2 Dope Queens. "I just worshipped both of them," she gushed about Robinson and Williams. That, in turn, got her into Robinson's standup. After reading You Can't Touch My Hair, it was "obvious [Robinson] was about to be a huge part of this burgeoning feminist content revolution," Soloway figured. So it's no wonder Robinson seemed the happy sort of exhausted over that August dinner — that very particular brand of distracted when you're certain in the back of your mind that you're late for something, somewhere.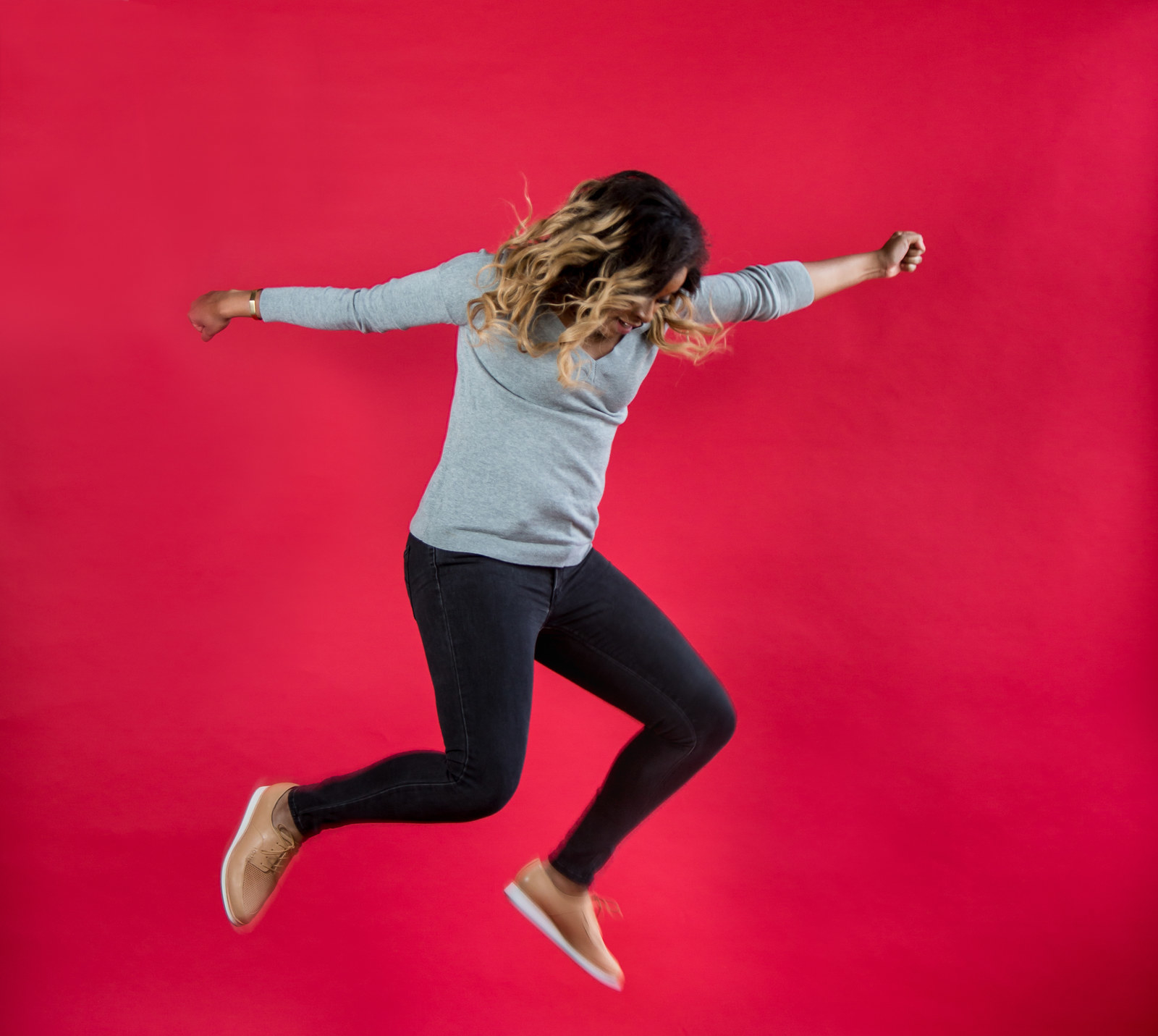 "I want to have an empire," Robinson said. "I like being in front of the camera, performing — but I would like to get to a place where I'm also executive producing and bringing other people along. People of all different walks of life, highlighting their voices. I feel like the only way the energy is going to change is if we bring people along. And you have to help change it. You can't wait for the gatekeepers to change it because they're not, really."

Though she may not be one of those gatekeepers yet, that's a walk Robinson is already walking. With verve. As a comedy showcase, 2 Dope Queens has one of the most inclusive lineups out there. Robinson and her manager, Chenoa Estrada, do most of the booking. They look for "people who aren't assholes," as Robinson put it, and for people who represent as many different points of view as they can get. The show is better for it. "There's a part of me that says you really shouldn't even have to try that hard [to be inclusive]," Robinson said. "Just open your eyes and pay attention to the people around. Just don't be lazy. People only want to stay in their inner circle." Sooo Many White Guys literally exists because, well, there's a glut of Caucasian men out there getting the chance to speak their truths and Robinson decided to carve out a space that's explicitly not for them.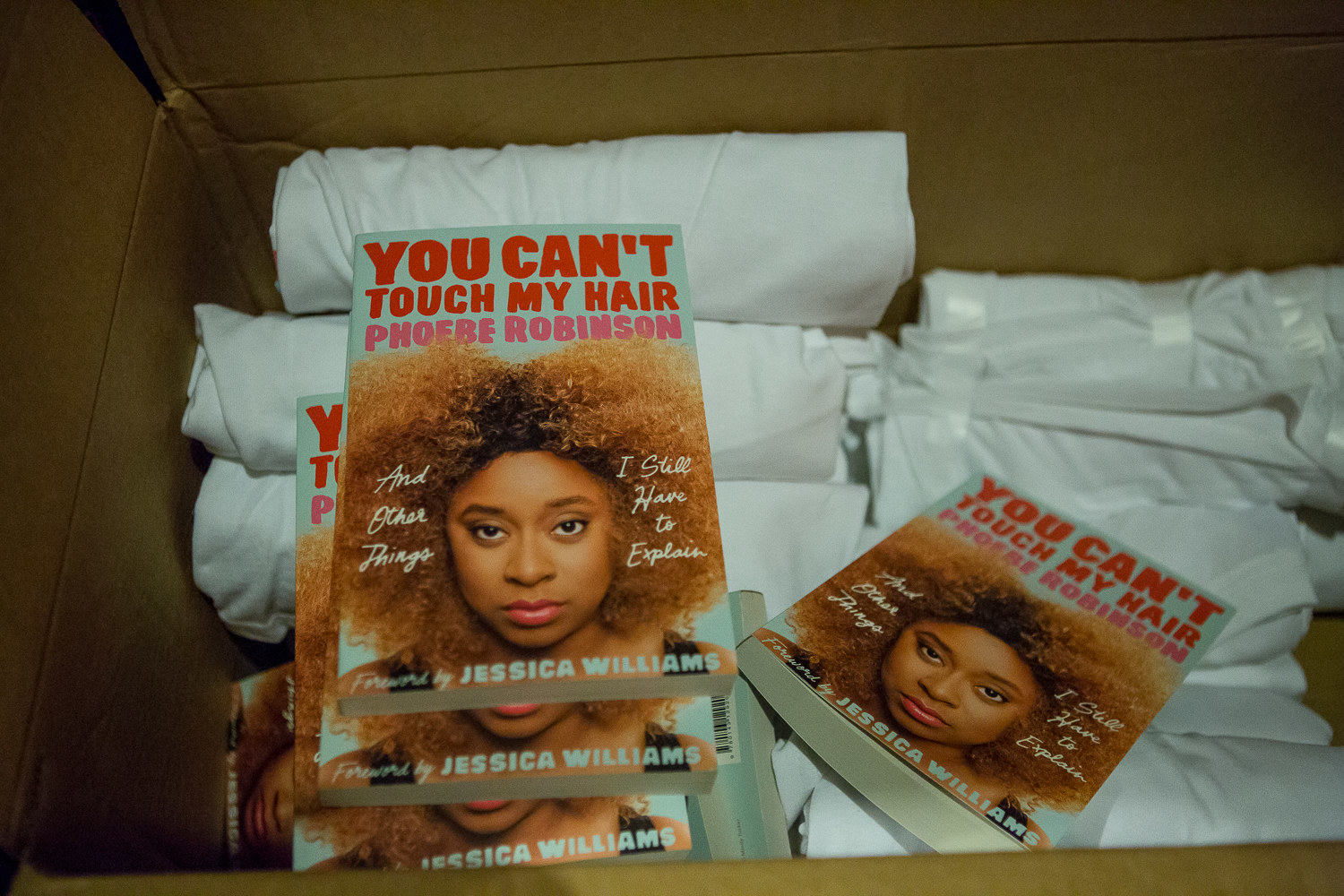 Robinson, who turned 32 in late September, has been carving out that space for a while now. Originally from the Cleveland suburb of Bedford Heights, she moved to Brooklyn at 17 to attend the Pratt Institute and study screenwriting. "I thought I was going to be a serious screenwriter and produce serious films," she said. "It was going to be American Beauty and very important work." But she also joined her school's improv team, and you know how the rest goes: After graduation, Robinson took a receptionist job at New Line Cinema, but comedy remained in the periphery. There were the improv classes at the iconic comedy playground Upright Citizens Brigade, which marks the résumés of so many big names in comedy today. There were also the stand-up classes at the famed Times Square comedy club Carolines. At first Robinson didn't think she'd be into stand-up at all, but it was there that she fell in love with it almost immediately. "That really changed my life completely," she said.
She started a blog, Blaria (like Black Daria), which mused on race, gender, pop culture, and all the intersections therein. It was also popular enough to lead to a live show of the same name with Williams — and was eventually renamed 2 Dope Queens when it became a podcast for WNYC. She's written sketches for MTV; she's appeared on various late-night shows; and of course, there was the stint on Last Comic Standing, an experience Robinson gloriously drags in her book: "It reeked of mean-spiritedness and racism (accidental or intentional, I'll never know) and signaled to me that speaking up to a white person who just told me I was coming off 'too smart' and was therefore 'unlikable' was not going to end well."
For those immersed in the New York comedy world, Robinson has been a recognizable name and face for years. She's been making the rounds, a warm, soft-spoken but passionate presence in any room. She inhabits a life and style she likes to refer to as "if Solange were a Maxxinista."
"I'm fabulous on a budget," she said, gesturing to the purple-and-blue casual printed dress she was sporting with white tennis shoes. She also speaks frequently about a childhood spent mentally immersed in the pop culture she dreamed of creating. "I was never super popular, you know, always going over to a friend's house, doing a ton of school activities," she said. "I was just watching a lot of TV."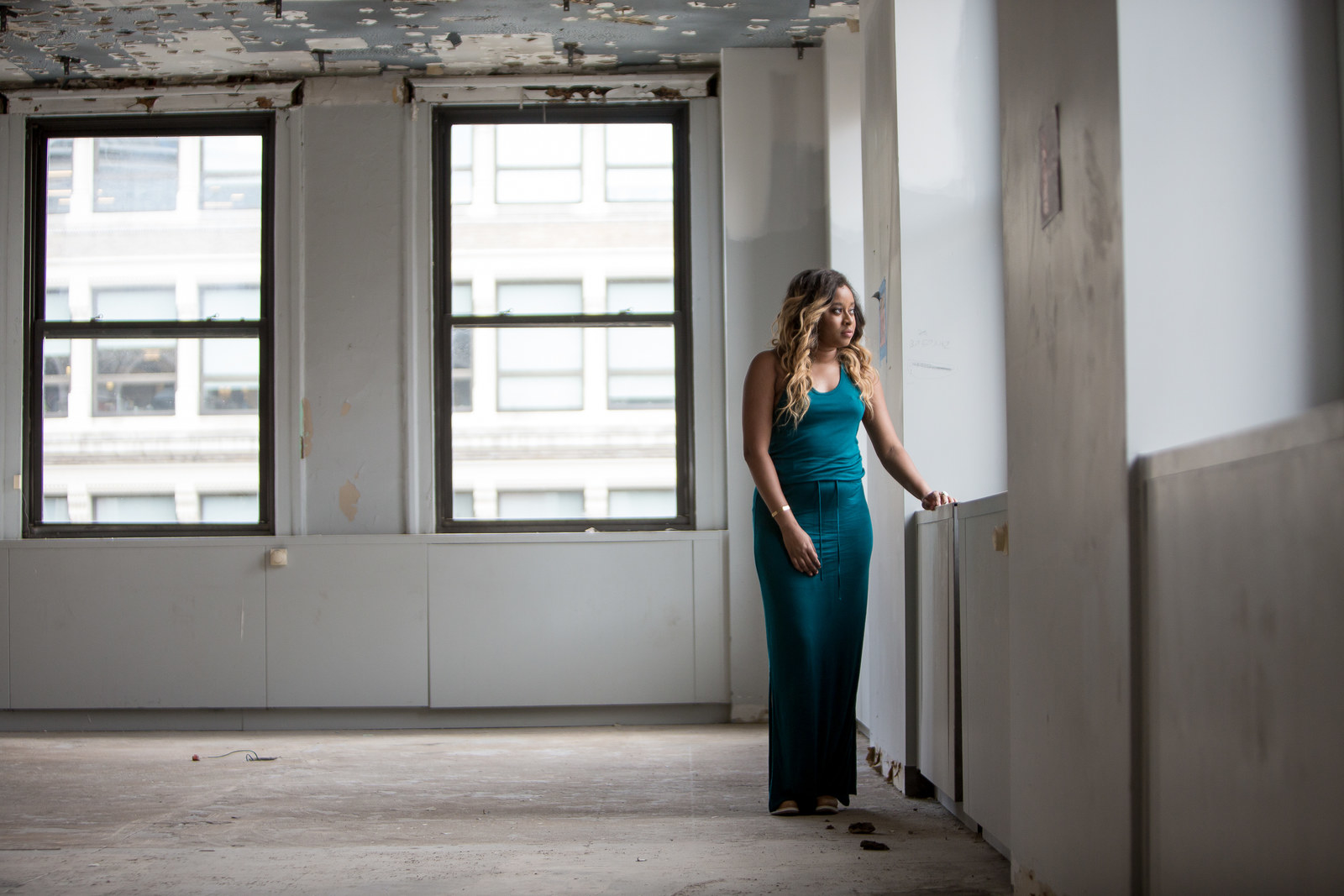 Robinson's been making good use of her knowledge for a long time since. She's no newbie — but she's not a household name yet, either. But in 2016, is that what one even sees when squinting into the future? "I think at the end of the day, you have to decide what you want," Robinson said, leaning forward in her chair toward the end of dinner at Bar Tano. "Do you want to be famous? Do you want to be rich? Do you want to have a career? Those are three very different things." But Robinson is about option 3. "I think if you want a big career, you have to be more strategic about stuff. I thought about: If I do this kind of project, is this going to set me on the path where I'm doing other things that I don't want to do? Can I put myself in a position where I don't have to do that work, and can do the things that I really do want to do?"

These are particularly complicated questions for a woman of color, specifically, and a black woman at that, who assuredly and proudly built intersectionality into her work from the ground up. Robinson quit her day job in 2013 to pursue comedy full-time, writing freelance and doing TV recaps for sites like Vulture to subsidize her income. That allowed her just enough financial freedom to say no when she was sent out to audition for roles that didn't mesh with her values. "I've been auditioning on and off for four years, and I'd say maybe once or twice I've auditioned for a role where [my character] had a personal life, or was considered worthy of being a love interest," she said. The rest were the dreaded stereotypical roles Hollywood often assigns black women: "sassy" assistants, "sassy" best friends, the secretaries who are smarter than everybody at the company but put up with a lower position ~just because~. And so, instead of accepting a part she found substandard, Robinson kept working on other aspects of her career.
"I'm in a place where I can be like, 'This is not feminist to me and I don't want to be a part of it.'"
"I'm in a place where I don't make my living acting in other people's stuff, so I can be like, 'This is gross. This is not feminist to me and I don't want to be a part of it,'" Robinson said. "And I think what a lot of people forget when they hear women say things like this is that this is not just one role; this is a lot of the stuff that we're offered. It's like with catcalling — it's not just one guy doing it one time, it's days and weeks and months of this."
Being particular about her choices has also helped Robinson keep herself centered in pursuit of a career in Hollywood — an industry notorious for repeatedly forgetting that women of color, you know, exist. "I had to put myself in a position where I could [say no], so I'm not feeling like this industry is a terrible place and I'll never find my place in it."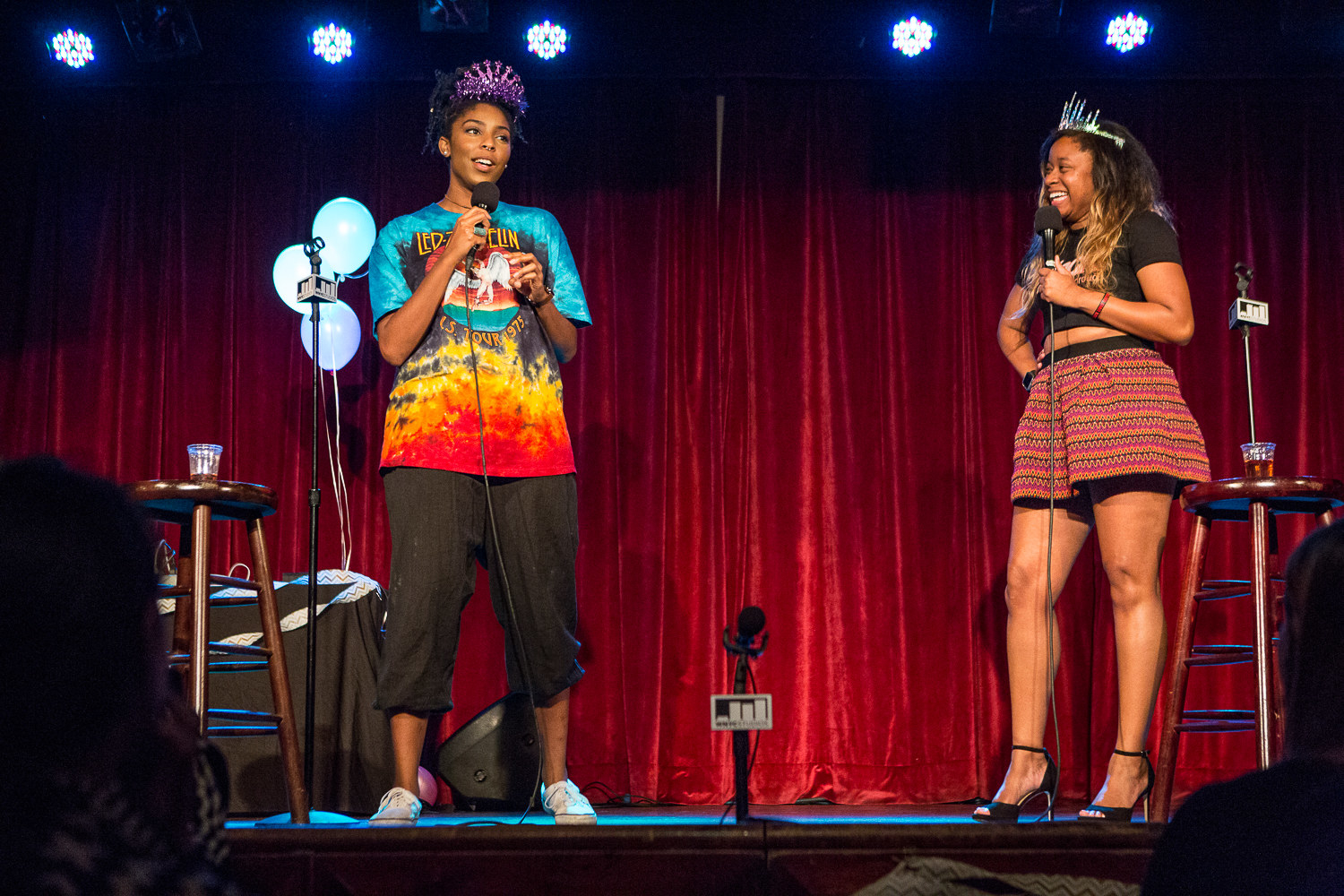 Robinson stands as a testament to the idea of hard work and talent building up over the years, eventually leading to a break in the trees. It's a rewarding narrative, both for Robinson and the people watching and rooting for her. Robinson is not waiting around for anyone — she's been working toward her creative goals for the better part of 15 years. And though she might not have an image as recognizable as the Schumers or the Feys or the Kalings of the world (yet), she's getting somewhere meaningful in her own time. Robinson told Fresh Off the Boat star Constance Wu in a September episode of SMWG, "This year is finally the first year that I'm not worried every single month that I'm not going to be able to make rent and pay utilities." That's not a milestone to sniff at.
At the Sept. 27 2 Dope Queens show, which doubled as a celebration of Robinson's 32nd birthday, she rocked a pink Missoni-esque Forever 21 skirt and a crop top that read "Black & Proud." "I'm only 32," Robinson told the festive crowd sporting tiny sparkly Party City hats, "but I feel like I'm acting like a divorcée of 47."
"You're in your Under the Tuscan Sun phase," Williams added.
The topics of conversation that night were pretty indicative of what you get out of a 2 Dope Queens show — and Robinson's sensibility in general. They discussed, for example, the moment during the presidential debates in which Hillary Clinton claimed that Donald Trump will blame her for "everything that's ever happened." Trump responded, "Why not?" Onstage at 2 Many White Guys, Robinson chimed in with a "You might as well be named Todd. That is such a Todd response." Later, one bit between her and Williams moved swiftly from fashion week through a casual mention of reparations, and into Williams pulling an alarmingly ripped personal trainer named Jesse onto
the stage who proceeded to give Williams' work wife a birthday lap dance to U2's "Mysterious Ways."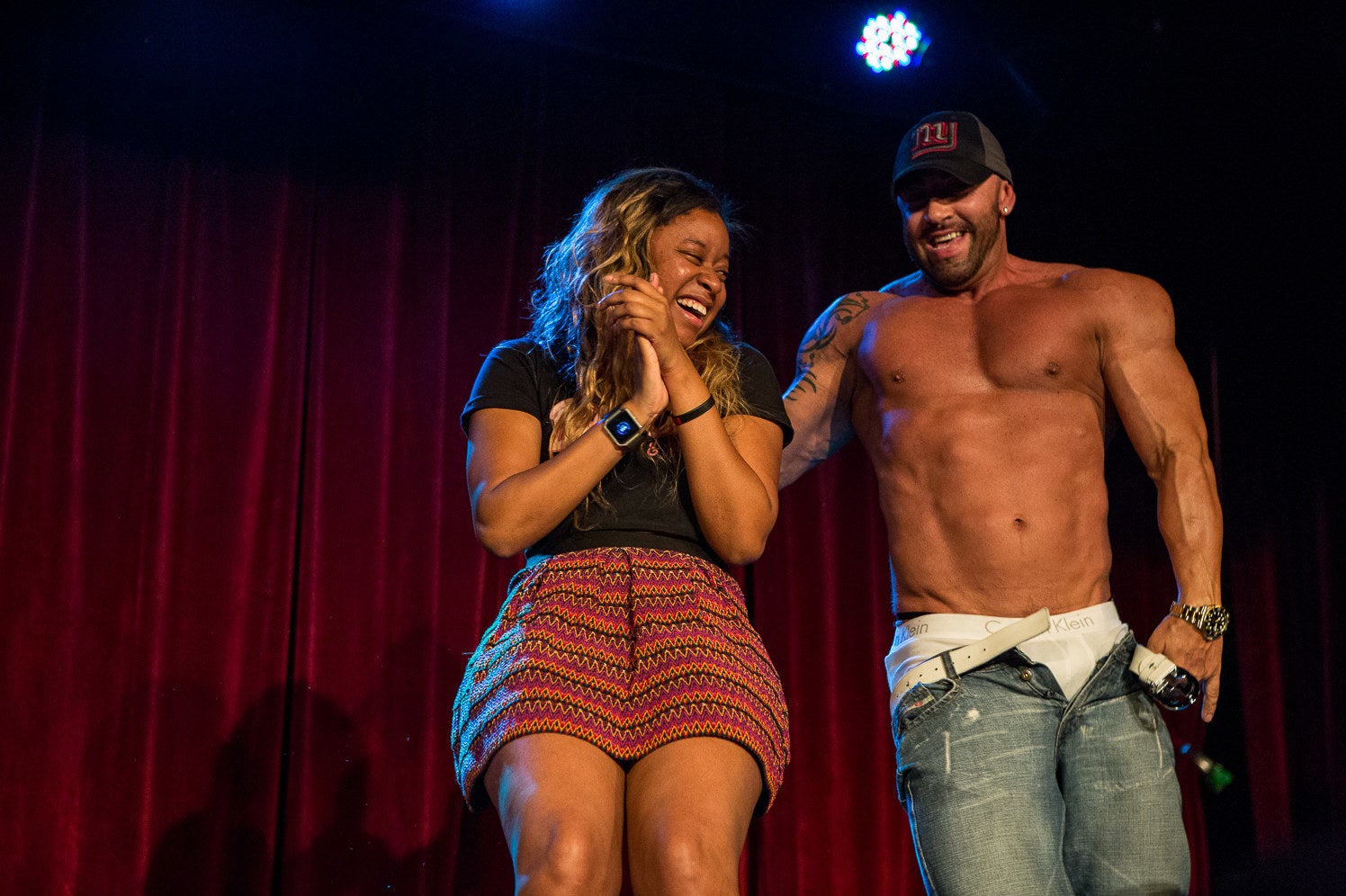 Backstage, a giant bulbous cake sprouting fondant chest hair and bearing the words "DAD BOD 2016" waited to be carried out by Robinson's colleagues and friends. On the walls were printed-out examples of real-life dads showing off their bods: Hugh Jackman, Colin Farrell, President Barack Obama, Channing Tatum, Seth Rogen stepping out of the sea with a bandana around his neck. There was also a not-dad, in the form of Jon Hamm, standing defiantly shirtless and childless.
Scurrying back and forth between the greenroom and her role onstage throughout the night, Robinson took what moments she could with the people who'd come to work with and/or celebrate with her, stand-spooning a friend who was picking at the combination pizza and vegetable spread and getting updates from each of the comedians in the show's lineup that night on their lives, loves, and careers. It was her night — a send-up to both the very fact of her birth and to the fact that her first book was set to hit shelves the next week. After the celebration ended and the cake had been mercilessly dismembered, Robinson was scheduled to fly out to LA to meet up with her parents — and to be a guest on Conan. Thirty-one's been pretty good to her.
There's a long way to go before she's the Beyoncé of comedy or has headline clickability as inescapable as Schumer's, but Robinson's hardly slouching. Her connection with her audience feels easy, natural, and consistent, but it takes a lot of invisible work. At the end of every 2 Dope Queens live taping, for example, comes "pickups," a technical segment in which the producers need to record bits of silence and laughter from the audience to fill in the show during the editing process. It has the ability to be extraordinarily artificial and strained, a reminder that shows don't just spring into effervescent existence with no effort. At the late August taping, though, Robinson played through it with a bit casting herself as a DJ. She mimed and danced jigs around the stage whenever the audience didn't get it right, turning what could be a slog into a game and a treat that only those who saw the show live would get to see.
It's that unseen work — along with the undercurrent of luck that's always at play in success stories — that's really defining which comedians break through the din. "Technology is making it that if you build your own audience that network will come to you," Robinson said. "We really live in a world where you have to do a lot of the work yourself first before people will be interested in you, especially if you're not a straight cis white guy."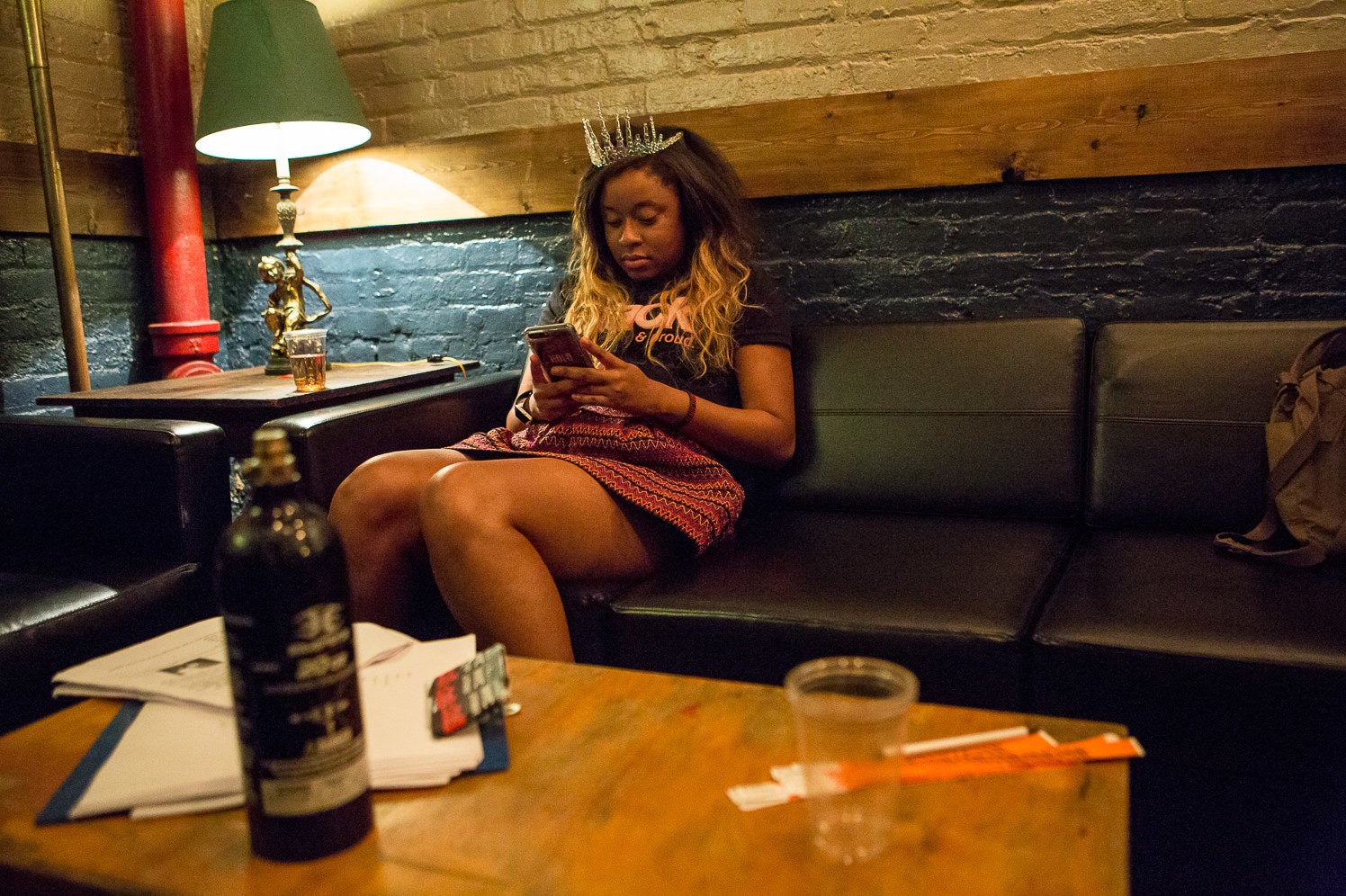 According to Soloway, the empire Robinson dreams of is a viable option. "Her timing, her way of seeing, her brutal honesty — the more filmmakers, showrunners, and artists who get to know about her voice, the better," the Emmy-winning showrunner said. "And I'm sure she's going to be that showrunner-artist person within seconds."

For now, Robinson has her foundation — and it's a solid one. Besides, her point still stands: If you build it, and you build it good, they may come. "There aren't just three channels anymore, and a lot of it's niche audiences. You can capitalize on that; a lot of people can."
In the Season 1 finale of Sooo Many White Guys, comedian Mike Birbiglia — the show's first token white guy — talked with Robinson about our national obsession with massive mainstream discovery. "I feel like we have this misunderstanding in America. We're fed the idea that success is exposure, or visibility," he said. "But success, I think, is connecting with people."
What Phoebe Robinson is doing is not new. Pick a few of the millions of plucky women of color out there in the world and you'll recognize the pathos, the humor, the intelligence, the frustrations, the joy. But it feels fresh in her hands — and sometimes that's what matters, especially when it's backed with the work ethic to sell it and the talent to make it sing. Robinson's endgame may still be up in the air, but her mission statement is clear: Watch this space — there's more to come. ●
CORRECTION
Robinson's tennis shoes were from Aldo. A previous version of this piece incorrectly stated she was wearing Keds. Thanks to this very fashion-forward reader for pointing that out.