2.
When he hung onto this sweater for thirty years, and it was the most dad sweater imaginable.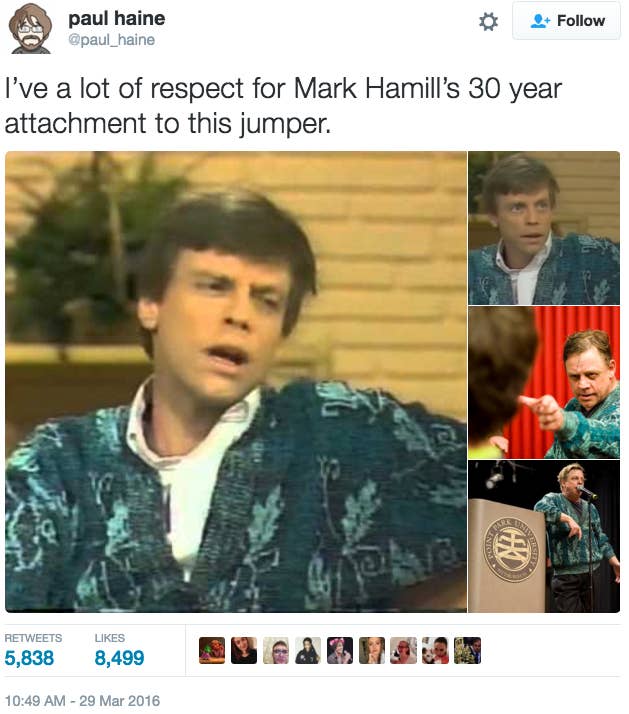 3.
When he gave this beautiful response to a fan question about Luke Skywalker's sexuality.
4.
When he couldn't be mad at this snake that bit him once upon a time because it wasn't the snake's fault.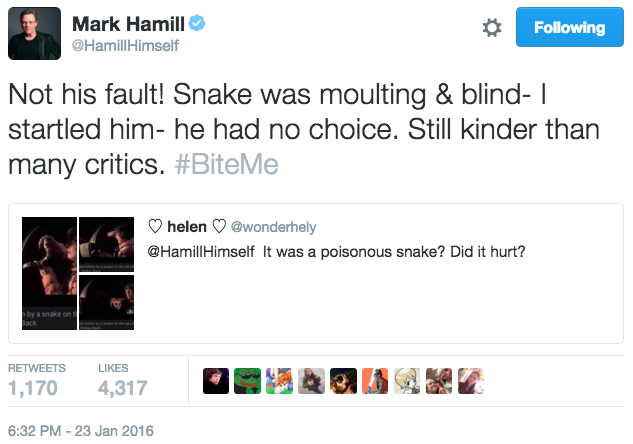 5.
And, obviously, whenever he embraced the dad jokes with all his heart.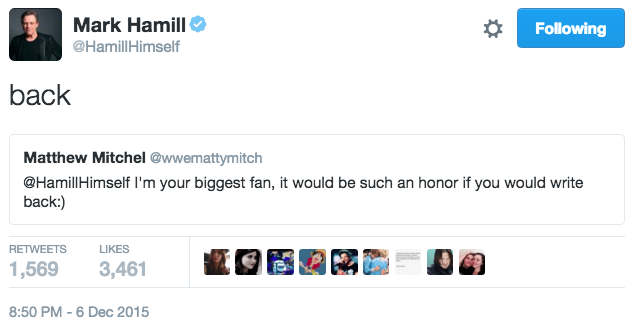 6.
When he lightly shaded George Lucas in an autograph.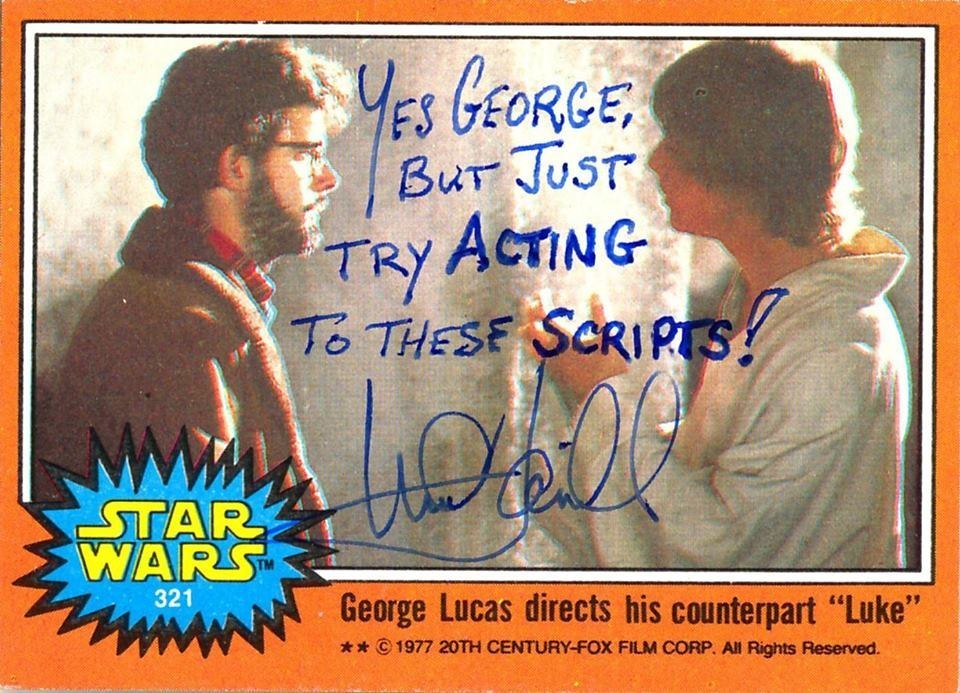 7.
When he looked soulfully out from under the Chewbacca mask.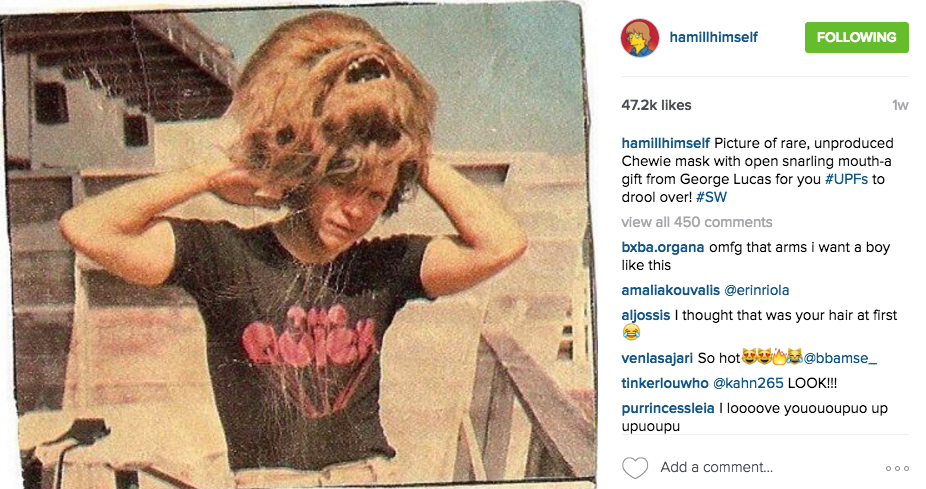 8.
When he demanded to be called by his proper title.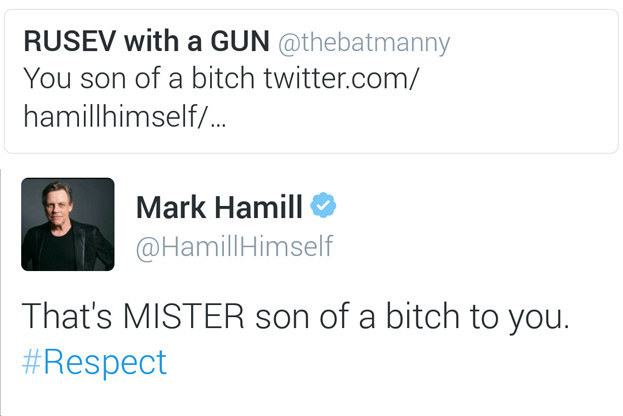 9.
When he felt genuine remorse at taking space away from Chita Rivera.
10.
When he finally revealed himself as the true star of Hamilton.
11.
When he bowed down to the real queen of this situation.
12.
When he brought along said queen for an explosive Episode VIII cameo.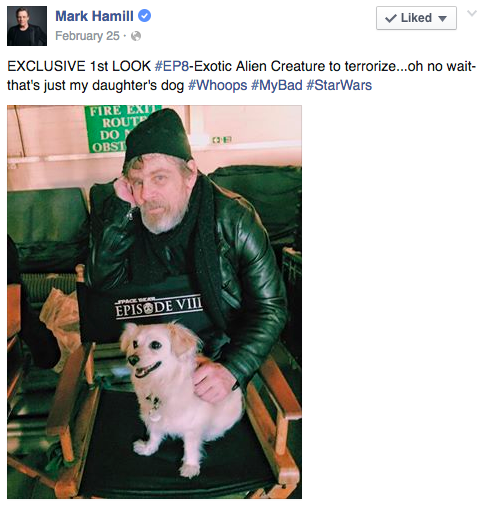 13.
When he pulled a literal dad move and and put his baby in the R2D2 costume.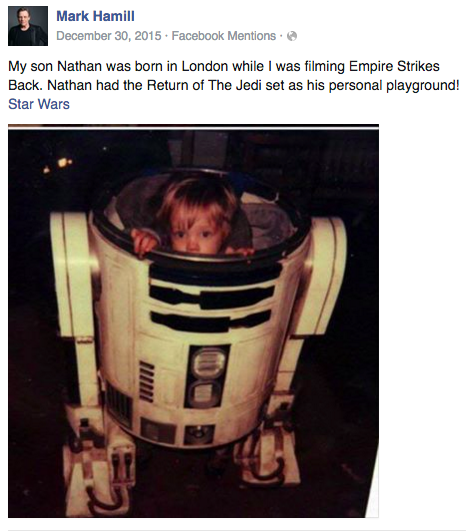 14.
When he embraced Lupita Nyong'o and the sweet, sweet photobomb of Oscar Isaac.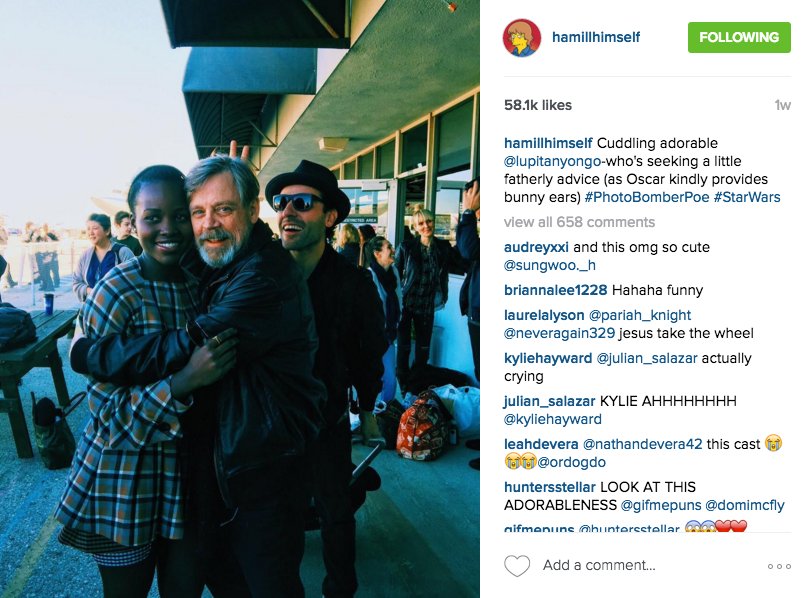 15.
And, of course, when he and George Lucas set him up as Star Wars' Jedi dad YEAAAARS ago.