Taylor Swift's Cat Olivia Benson Chewed Up An Award Belonging To The Real Life Olivia Benson
Olivia vs. Olivia.
Taylor Swift has a lot of awards.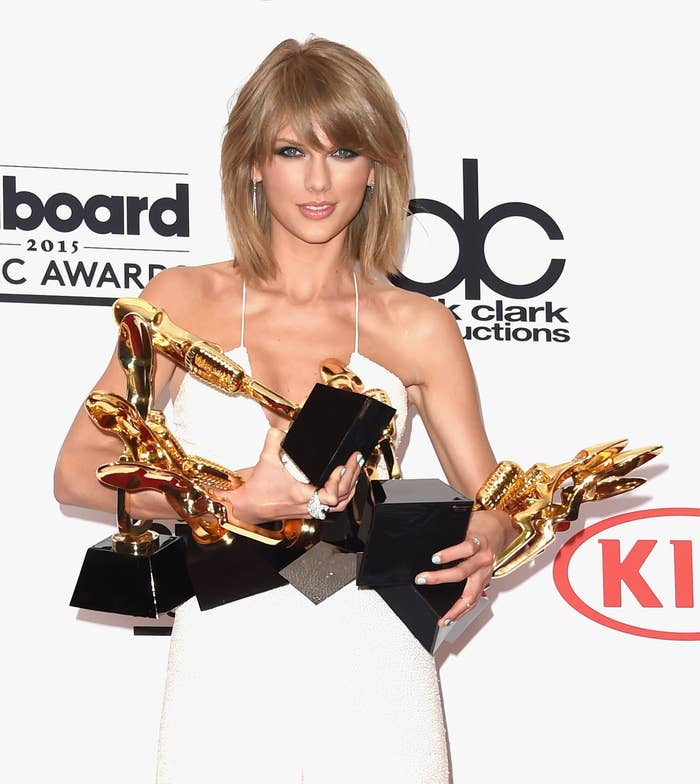 So, too, do Taylor Swift's massive horde of friends — including Mariska Hargitay, for taking part in Tay's "Bad Blood" music video.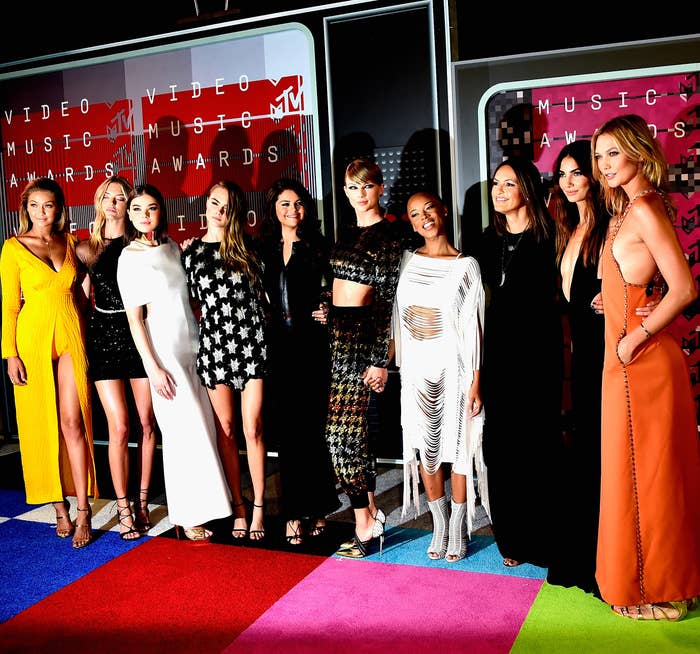 Behold, here, formerly-beloved cat of TSwift, chewing maliciously on an MTV spaceman who did nothing wrong.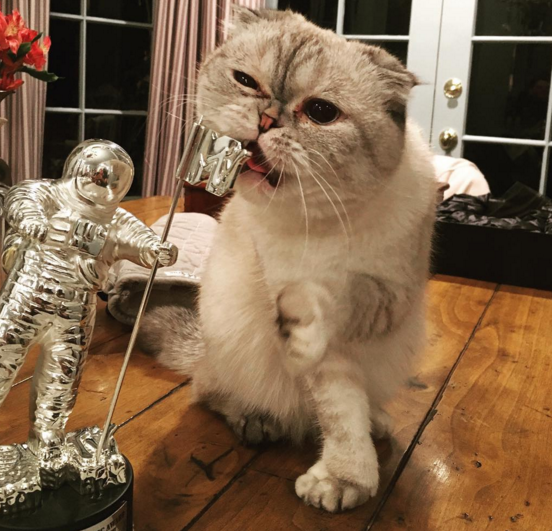 LOOK AT THAT SNARL, THAT RAISED PAW.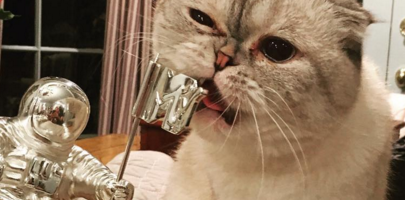 Luckily for everyone involved, the award was allegedly whisked to safety by a human who's character on Law and Order: SVU shares the beast's name.