4.
Teen Wolf's Tyler Posey repped Orange Is the New Black by stripping down to his skivvies for MTV Fandom Fest.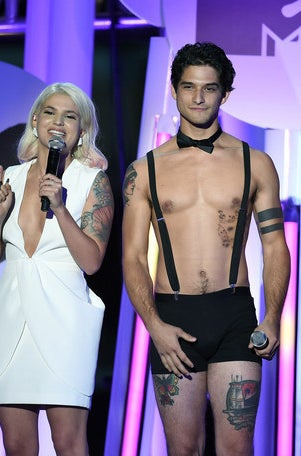 6.
Jensen Ackles gave this advice.
9.
A man walked 645 miles to Comic-Con dressed as a Stormtrooper to honor his late wife.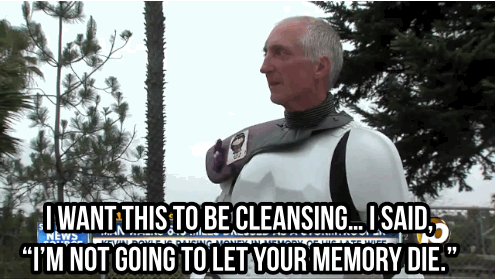 10.
Ian Somerhalder and Chris Wood re-created the famous rain kiss between Damon and Elena on The Vampire Diaries.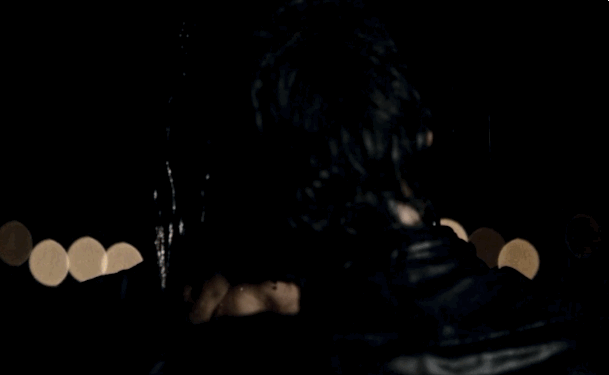 11.
The Agent Carter and Agents Of S.H.I.E.L.D. casts had a lip sync battle to sort out their bad blood.
12.
Which got hella epic.
14.
And then Hayley Atwell sang an emotional ode to Gwendoline Christie.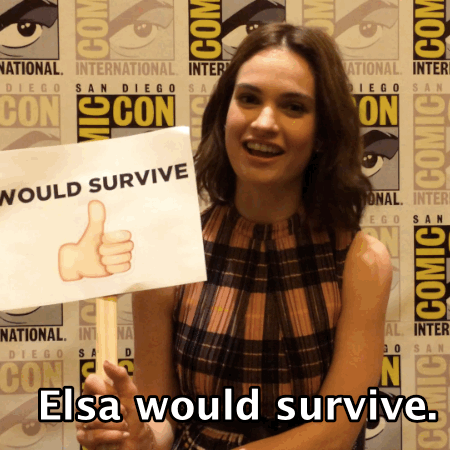 16.
Jennifer Lawrence used a tablecloth to scratch her nose.
17.
And at a different point entirely, Hugh Jackman sat on Jennifer Lawrence's lap.
19.
The Suicide Squad cast showed a united front.
22.
Tom Hiddleston took the breath out of the room simply by existing as his humble self.
23.
Maisie Williams (Arya Stark), Daniel Radcliffe (Harry Potter), Jenna Coleman (Clara Oswald), and Hannah Murray (Gilly) all hung out.
24.
And finally, the Peanuts movie set up a giant inflatable Snoopy house full of REAL BEAGLES.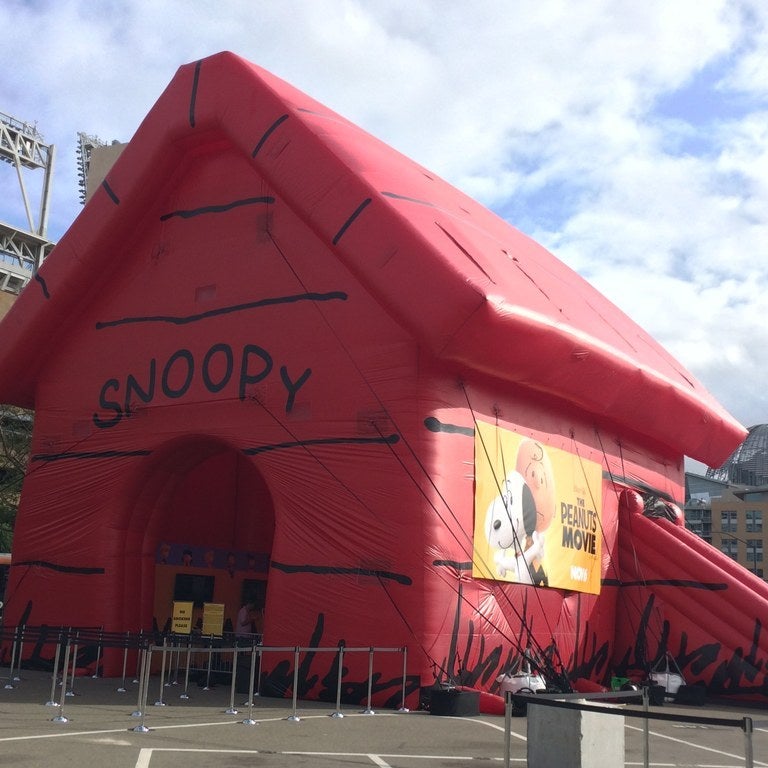 Thumbnail image via Kevin Winter / Getty Images.