1.
When she was the first black woman to create a top ten network series, via Grey's Anatomy.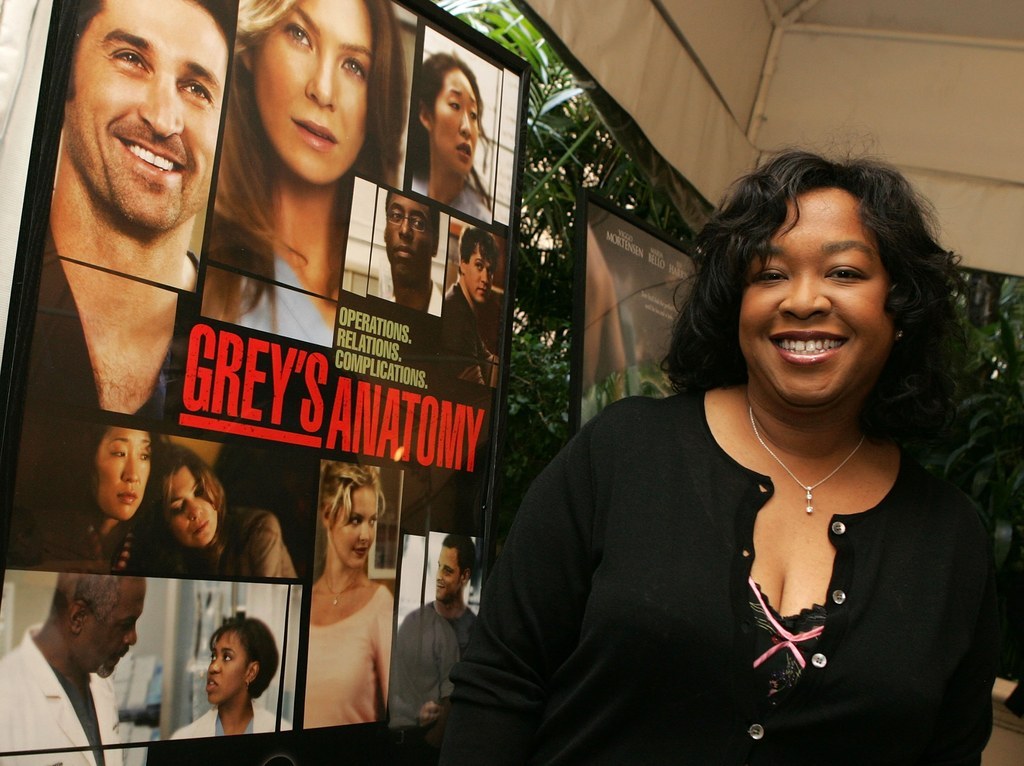 2.
When she honored every woman who came before her and cracked the glass ceiling so that she could bust through it and do her thing.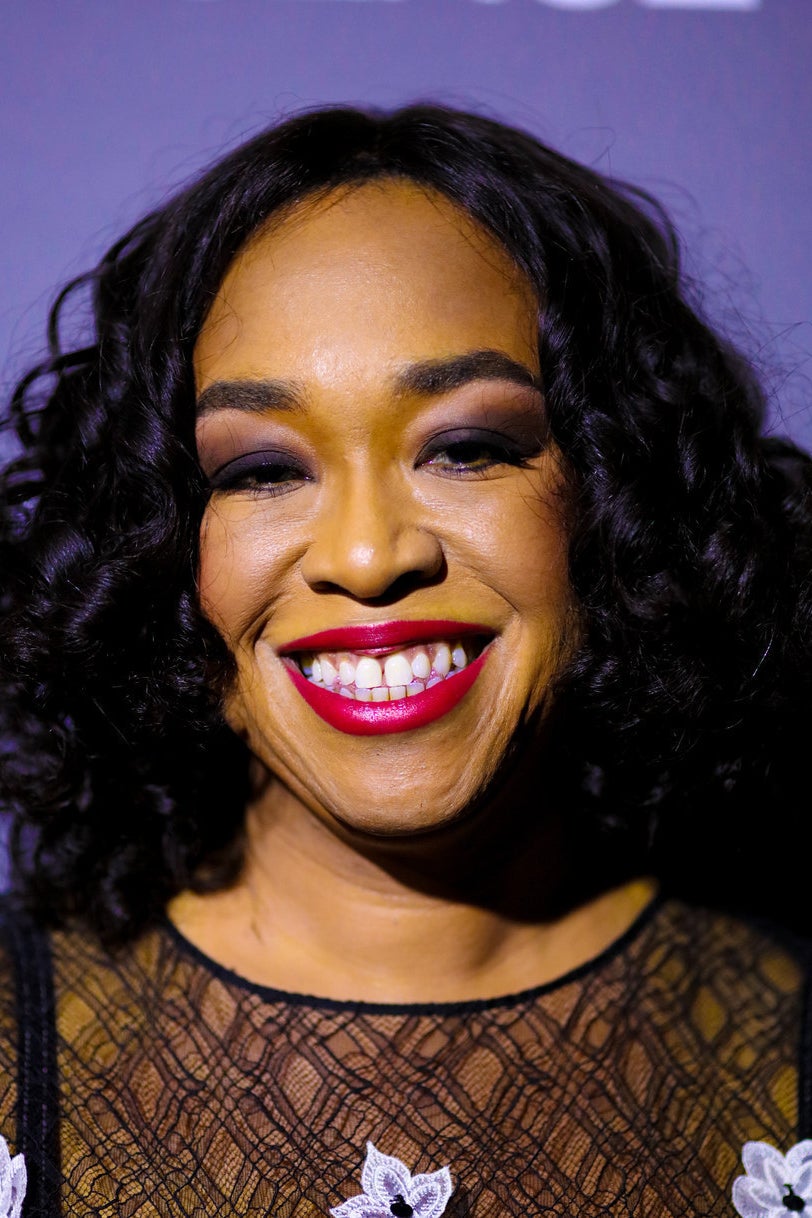 "How many women had to hit that glass before the pressure of their effort caused it to evolve from a thick pane of glass into just a thin sheet of splintered ice?" she said at The Hollywood Reporter's Women In Entertainment brunch. "When it was my turn to run, it didn't even look like a ceiling anymore. I mean, the wind was already whistling through — I could always feel it on my face. And there were all these holes giving me a perfect view to other side. I didn't even notice the gravity, I think it had worn itself away. So I didn't have to fight as hard, I had time to study the cracks. I had time to decide where the air felt the rarest, where the wind was the coolest, where the view was the most soaring. I picked my spot in the glass and called it my target. And I ran."
3.
And when, basking in the success of Grey's, she turned around and created Scandal – and Olivia Pope, the first black female lead of a network drama in nearly 40 years.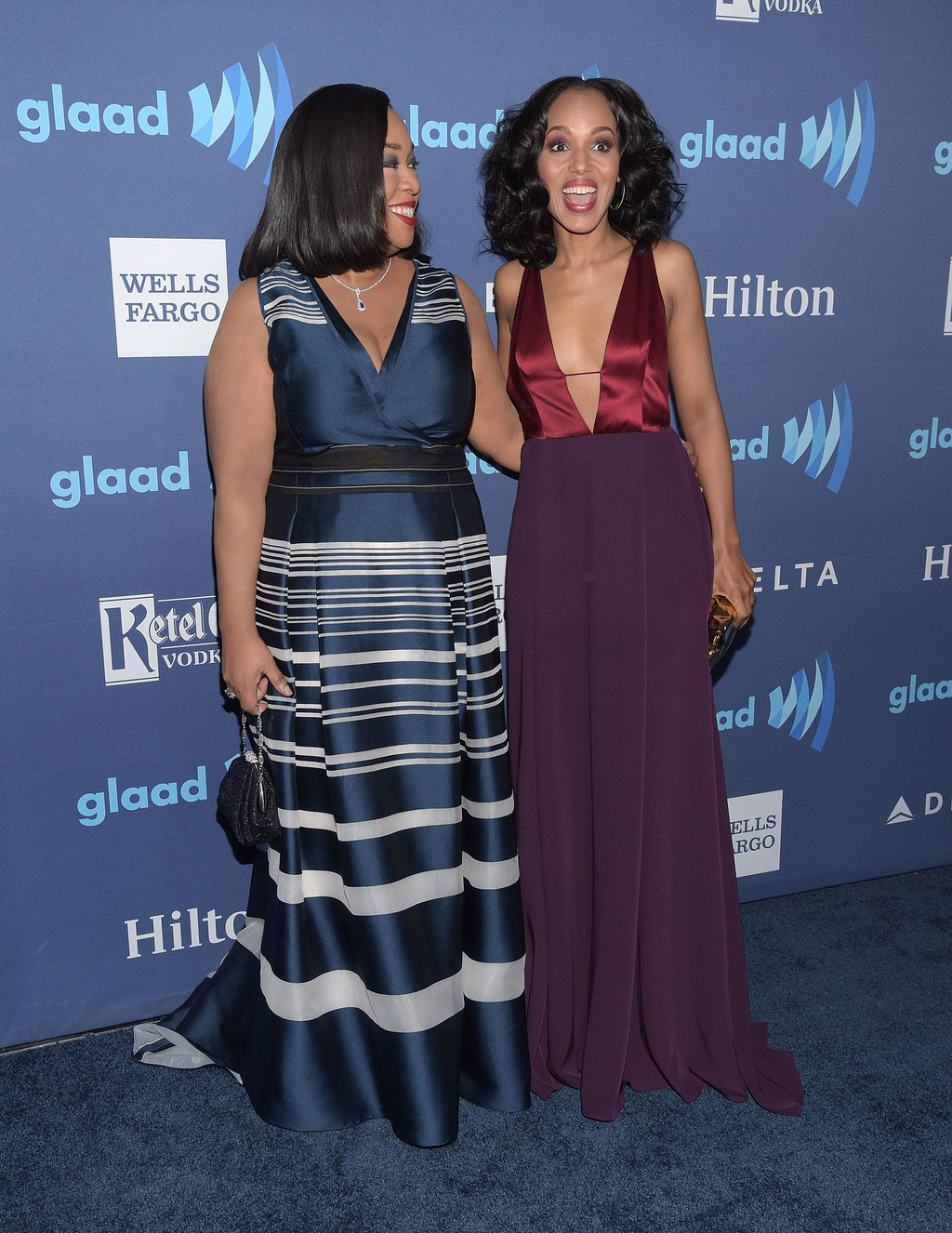 4.
Not to mention when ABC realized that a Shonda monarchy was in all of our best interests and bowed down by giving her the most coveted night of television to do with as she pleased.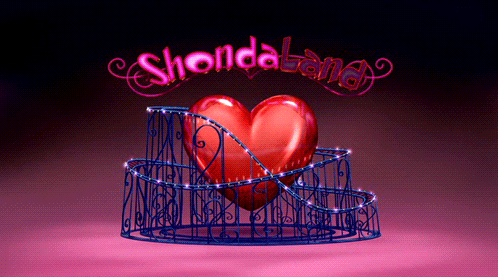 5.
And it was a smashing success, because this world is at Shonda's mercy.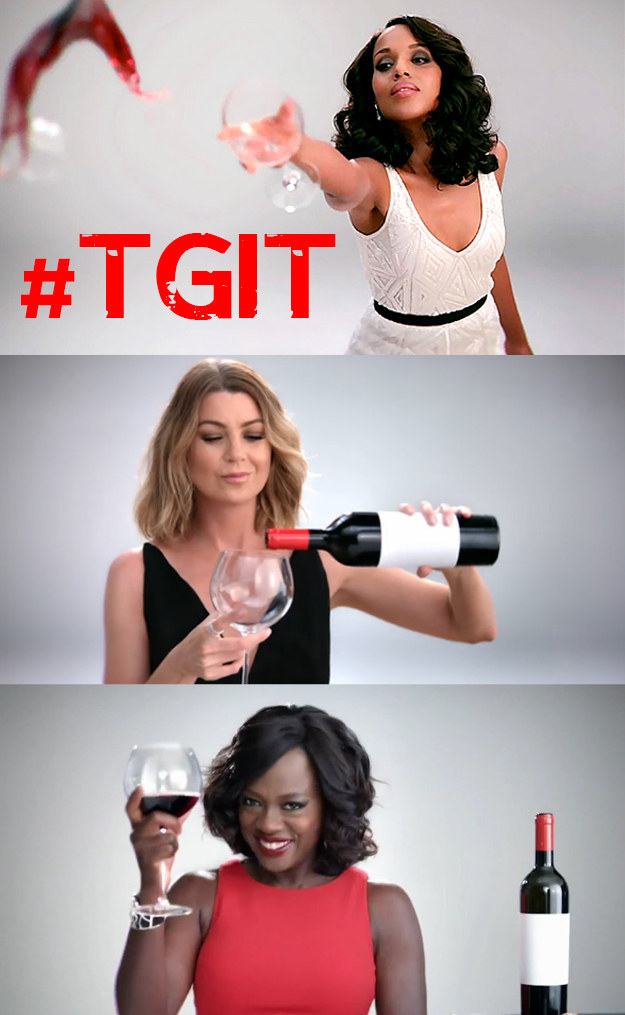 6.
Which directly resulted in her championing How To Get Away With Murder, which she co-executive produced – and which led to Her Supreme Highness Viola Davis being the first woman of color ever to win the Emmy for Best Actress in a Drama.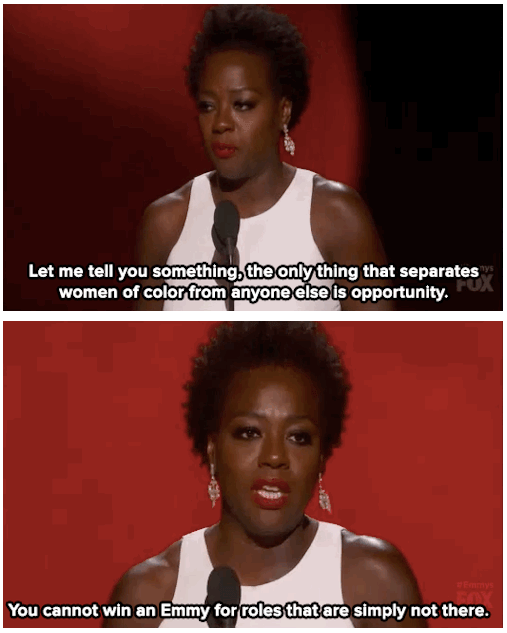 7.
And let's not forget that this is an EVERY. DAMN. DAY kind of deal. EVERY DAY she runs a full-blown empire with hundreds of people on staff.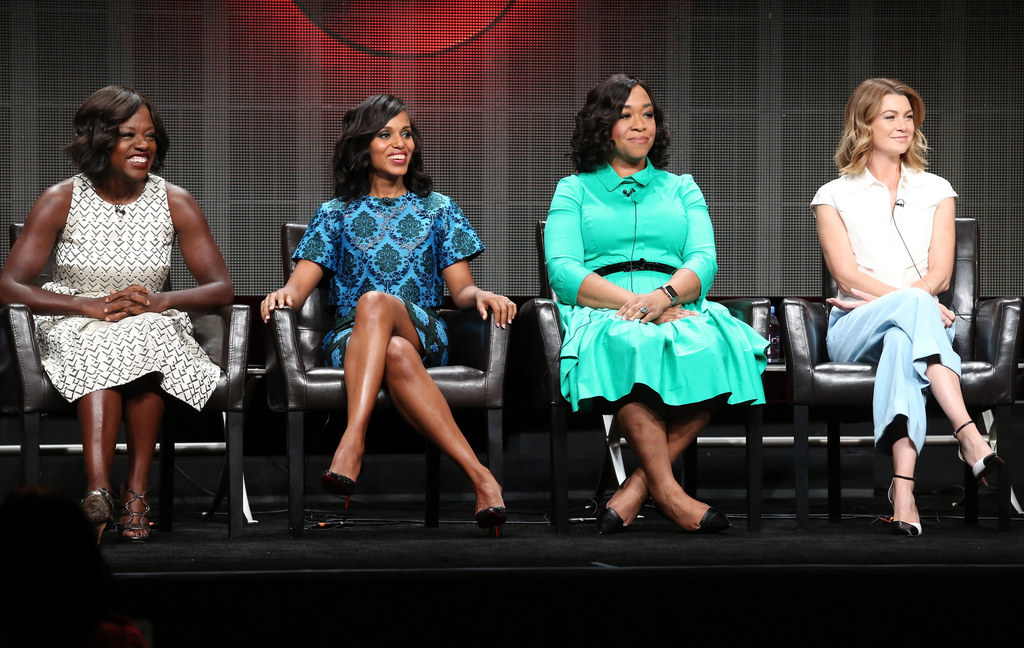 8.
When she acknowledged the strange blip in logic that made her so very necessary in the first place.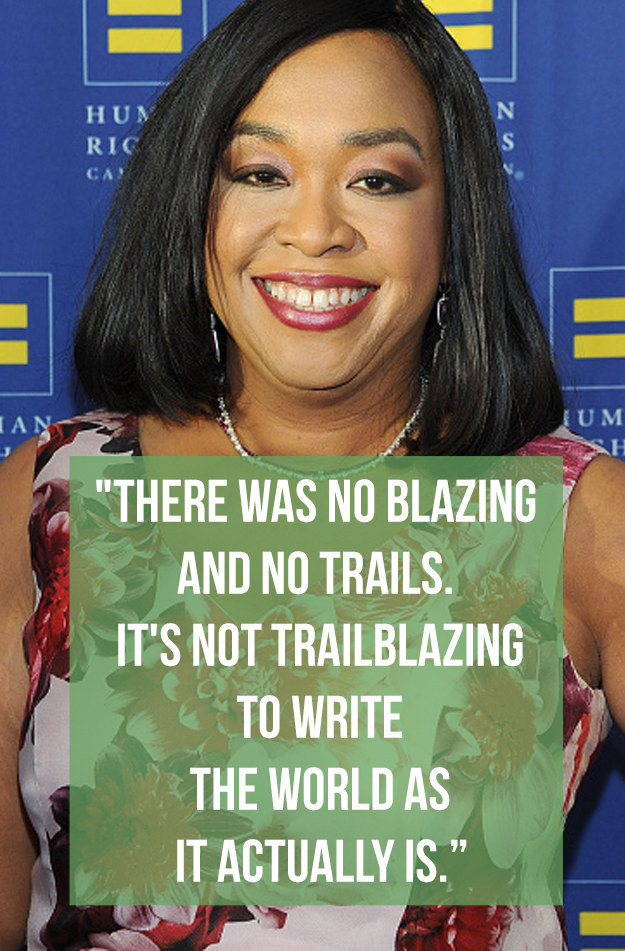 9.
When she was unabashed with Oprah about her personal life and the decisions she has made regarding it.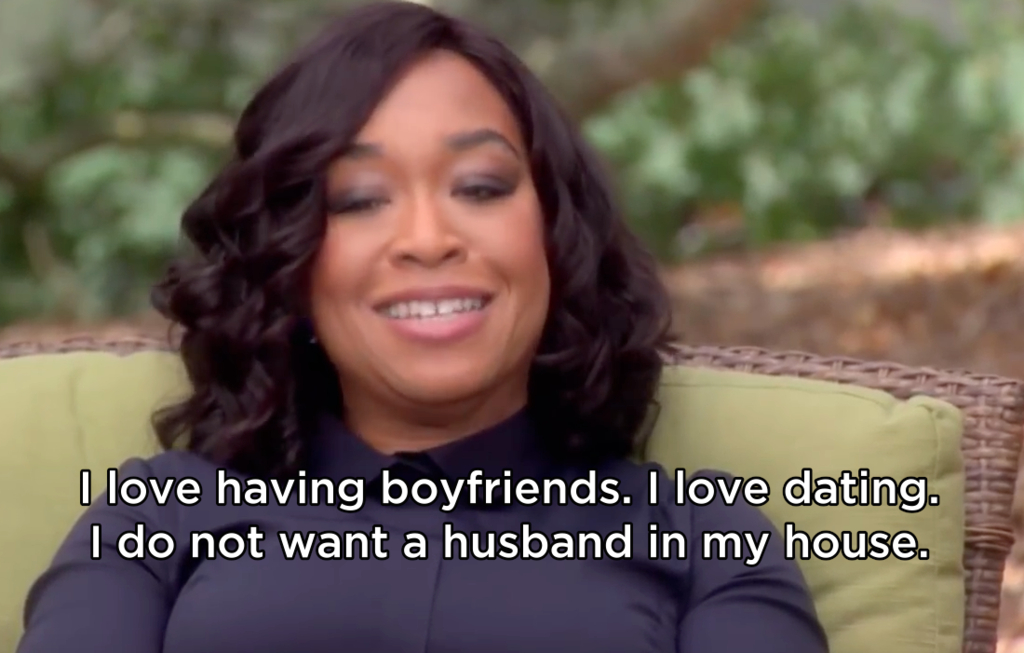 10.
That time she shut down a Twitter follower who was upset by the "gay scenes" in her shows.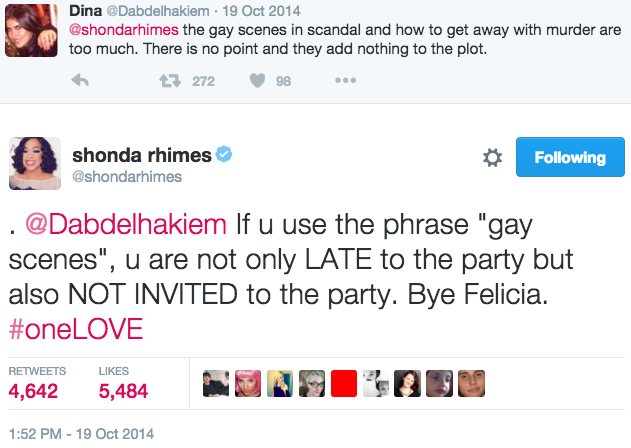 11.
When she put her foot down that hard work is the only thing that takes dreams anywhere.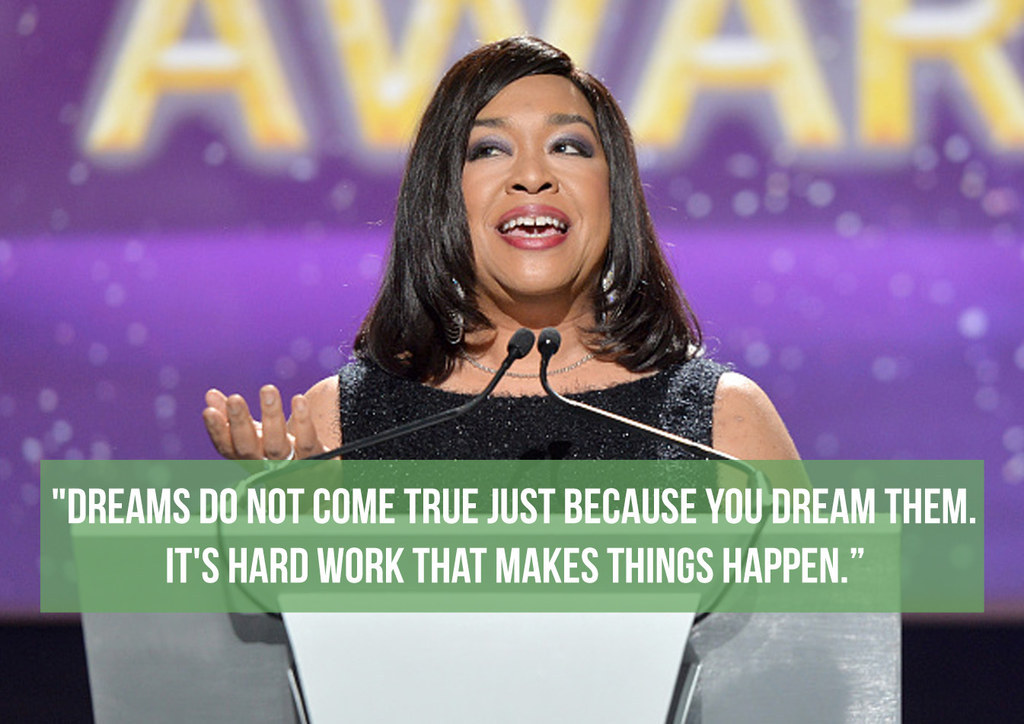 12.
When she got real about being confident in her decisions as she dominates the world: "If I'm going to make a crazy decision, then I better be damn sure."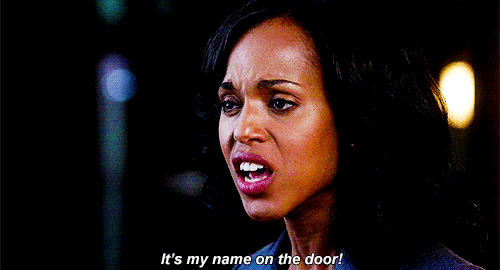 13.
When she beautifully dragged a New York Times critic who reduced her and her characters to the angry black woman stereotype.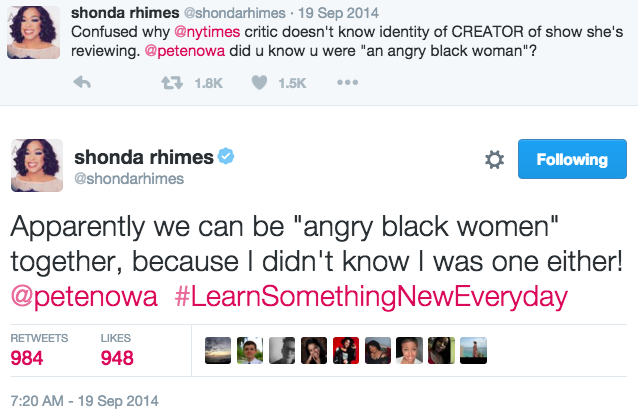 14.
After all, she's got a pretty straightforward policy re: people not worth her time: "I don't put up with bullshit or nasty people," she told The Hollywood Reporter. "I don't have time for it."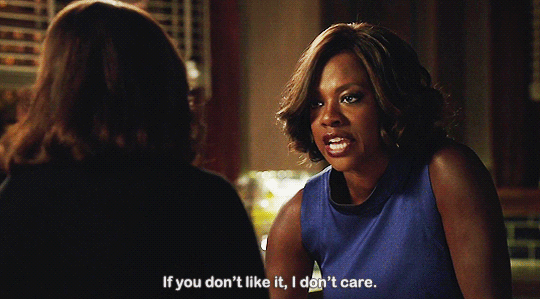 15.
Every time her massive platform wasn't just a ratings smash, but a block of television that painted women of color as the complex, fully realized human beings that they are.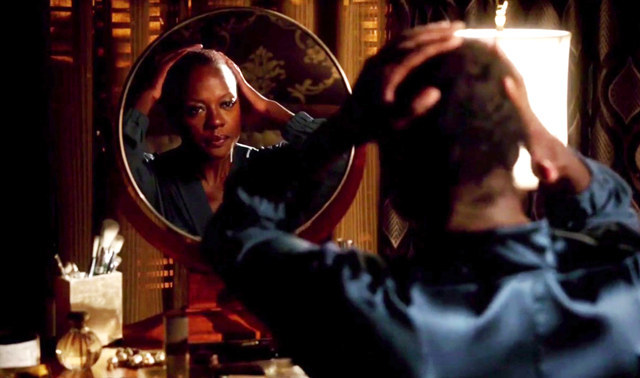 16.
And whenever she had the confidence to call herself a badass.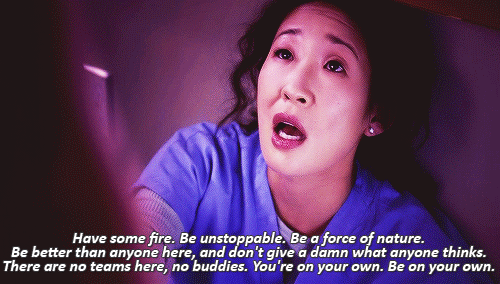 17.
And when she spoke of a prophecy that Oprah surely related to: "I remember saying, very almost jokingly, I'm going to take over the world through television."
And BOOM, here we are. May she bless us for all eternity.