There has been a lot of controversy around the fact that Marvel hired a white man (Game of Thrones actor Finn Jones) to play Danny Rand in its upcoming Netflix series, Iron Fist.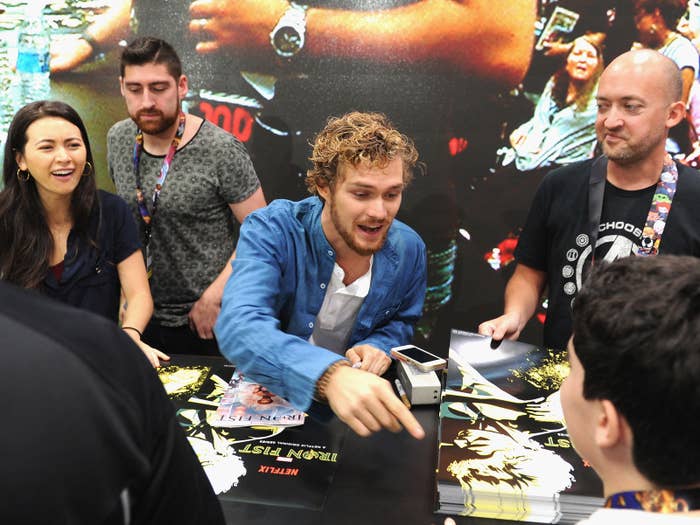 The casting has people feeling all kinds of ways.
Over the weekend at New York Comic Con, BuzzFeed had the chance to ask Jeph Loeb, Marvel's executive vice president of television, if they ever considered casting an actor of Asian descent for the role.
"To answer that, just really flat out, the way the story is told and when people see the story, the importance of Danny as an outsider is something that is a theme that runs throughout the entire show," Loeb responded.
Take that as you will.