Selena Gomez Just Gushed Beautifully Over Amy Schumer
"You've constantly made me feel like I'm a badass."
When you're Amy Schumer, sometimes people will celebrate your greatness by giving you awards.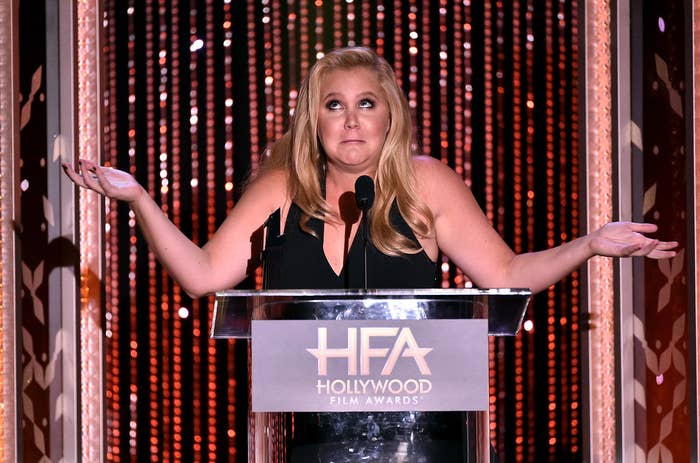 And sometimes, when you're Amy Schumer, they'll choose a major fangirl of yours to present the award to you — and sometimes that person will be Selena Gomez.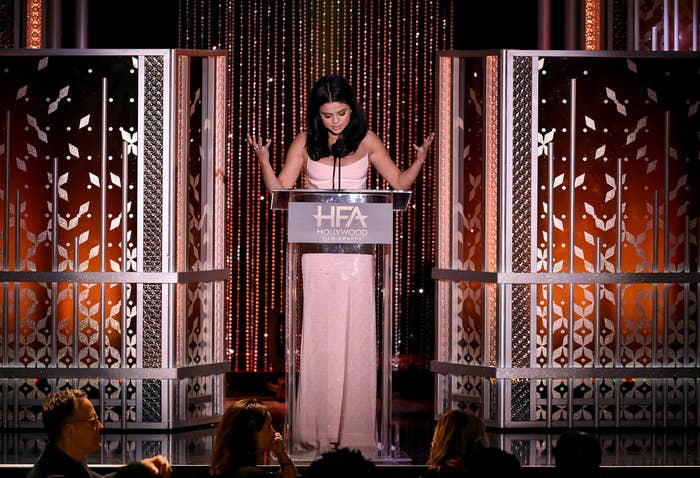 Presenting Schumer with the Hollywood Comedy Award at the Hollywood Film Awards this past weekend, Gomez let her inner fangirl rip. And, if you're Amy Schumer, it was pretty flattering.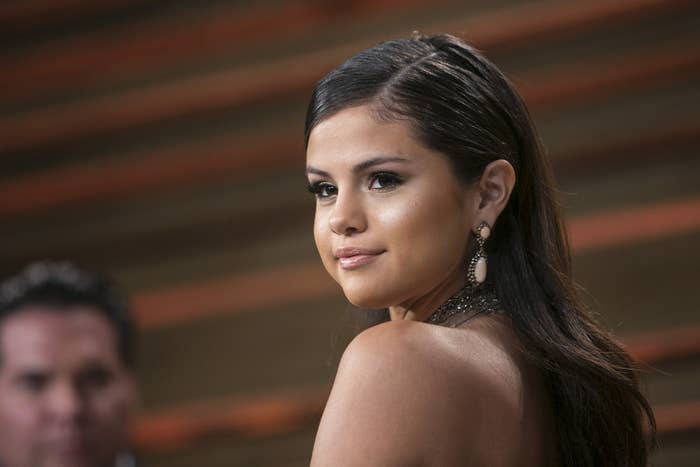 "I talk about her obsessively," Gomez said to the crowd. "I've tweeted her often. I try to impersonate her and it doesn't really work."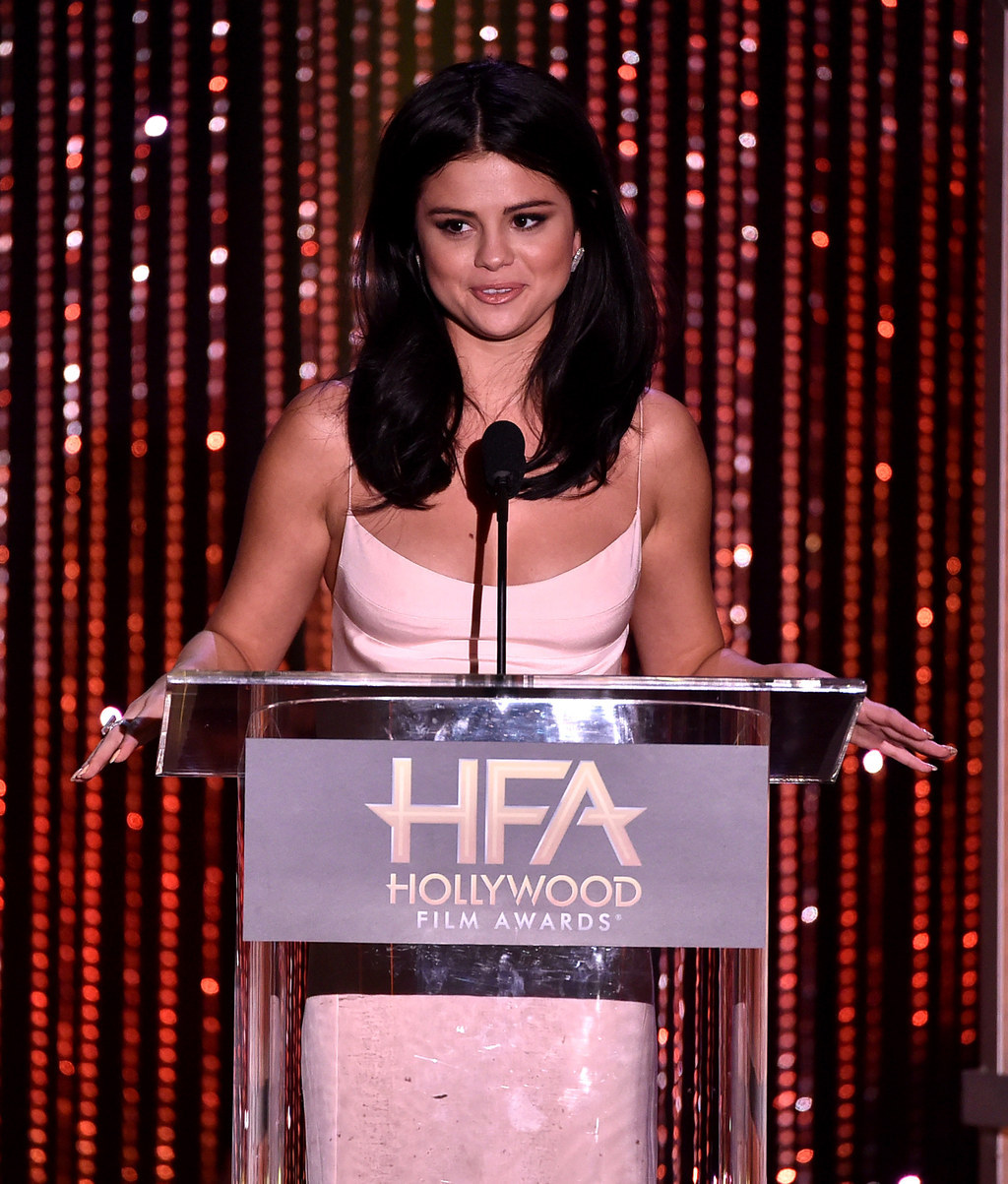 "You've inspired me to not take myself too seriously. Amy, when I sit on my couch sort of endlessly depressed about certain things, you've constantly made me feel like I'm a badass, though most of the time I am not."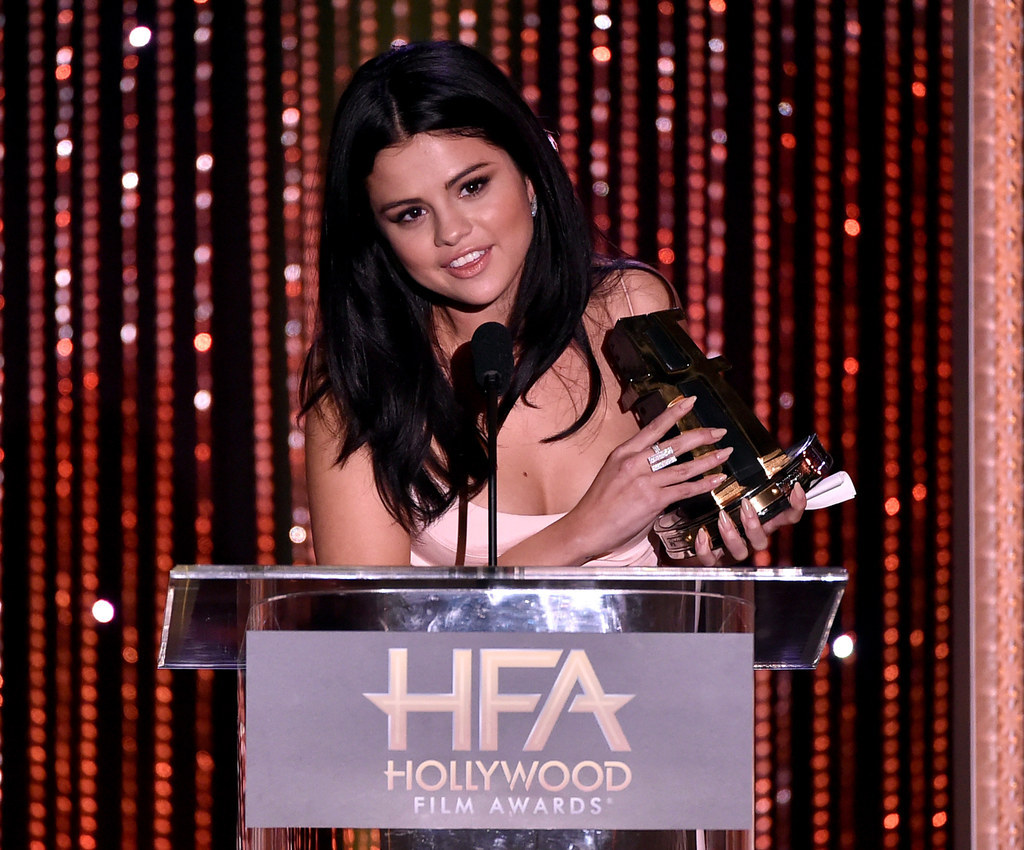 "And you never, ever make me feel bad for anything I do in my personal life. Even though you don't know me. So it's fine. Let me make it clear, I'm a huge fan."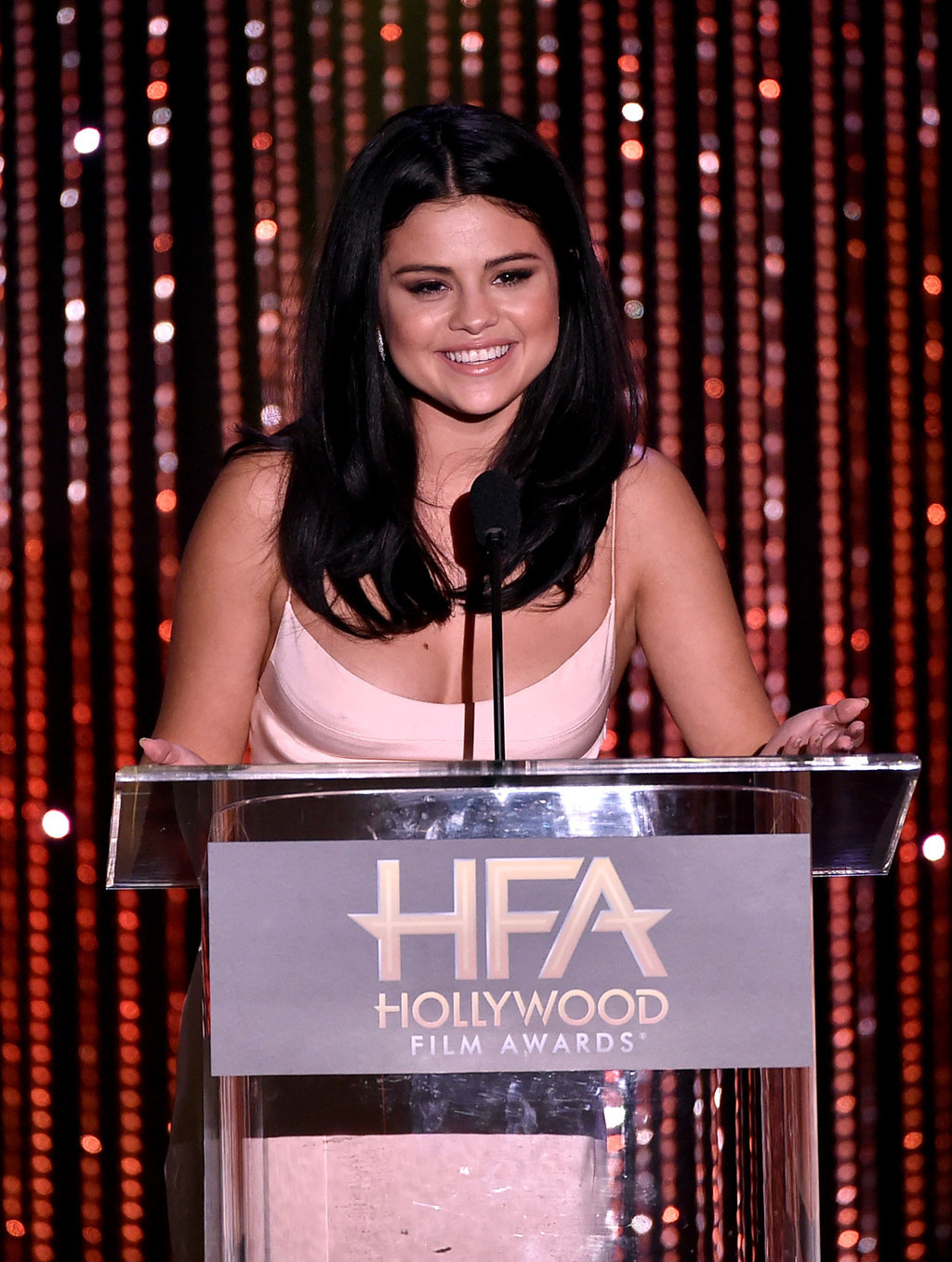 "She's the first comedian to truly speak to the woman of my generation," Gomez continued. "She gets us...With Trainwreck she has joined the ranks of the true comedy greats."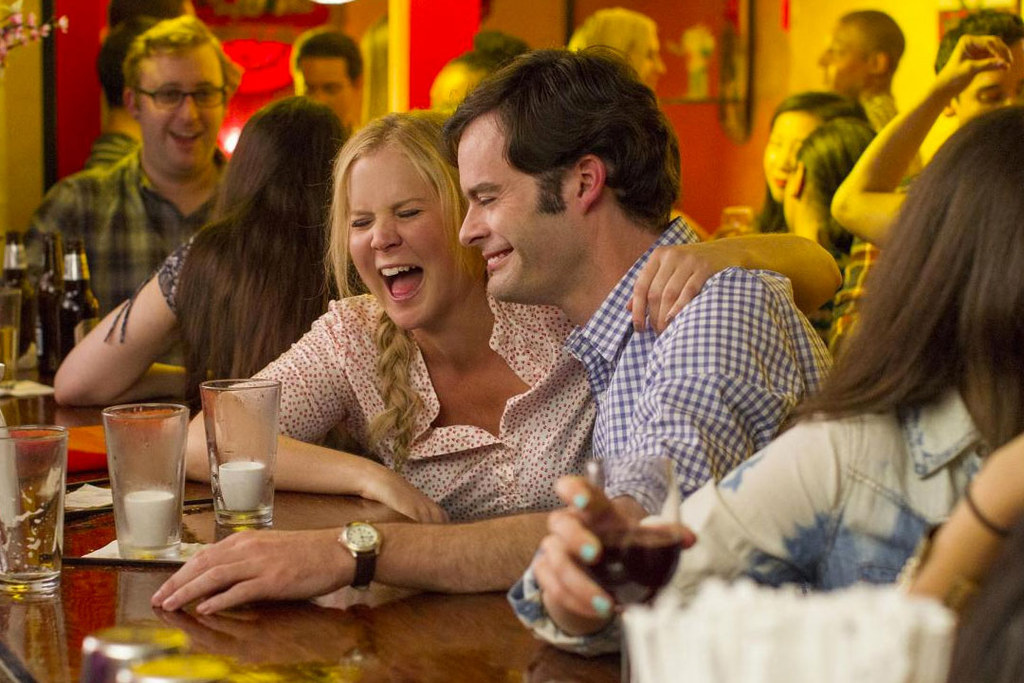 When Schumer came onstage to accept the award, she made sure Gomez knew where she stood: ""I didn't even ask Jen," Schumer said. "Selena, you were my first choice."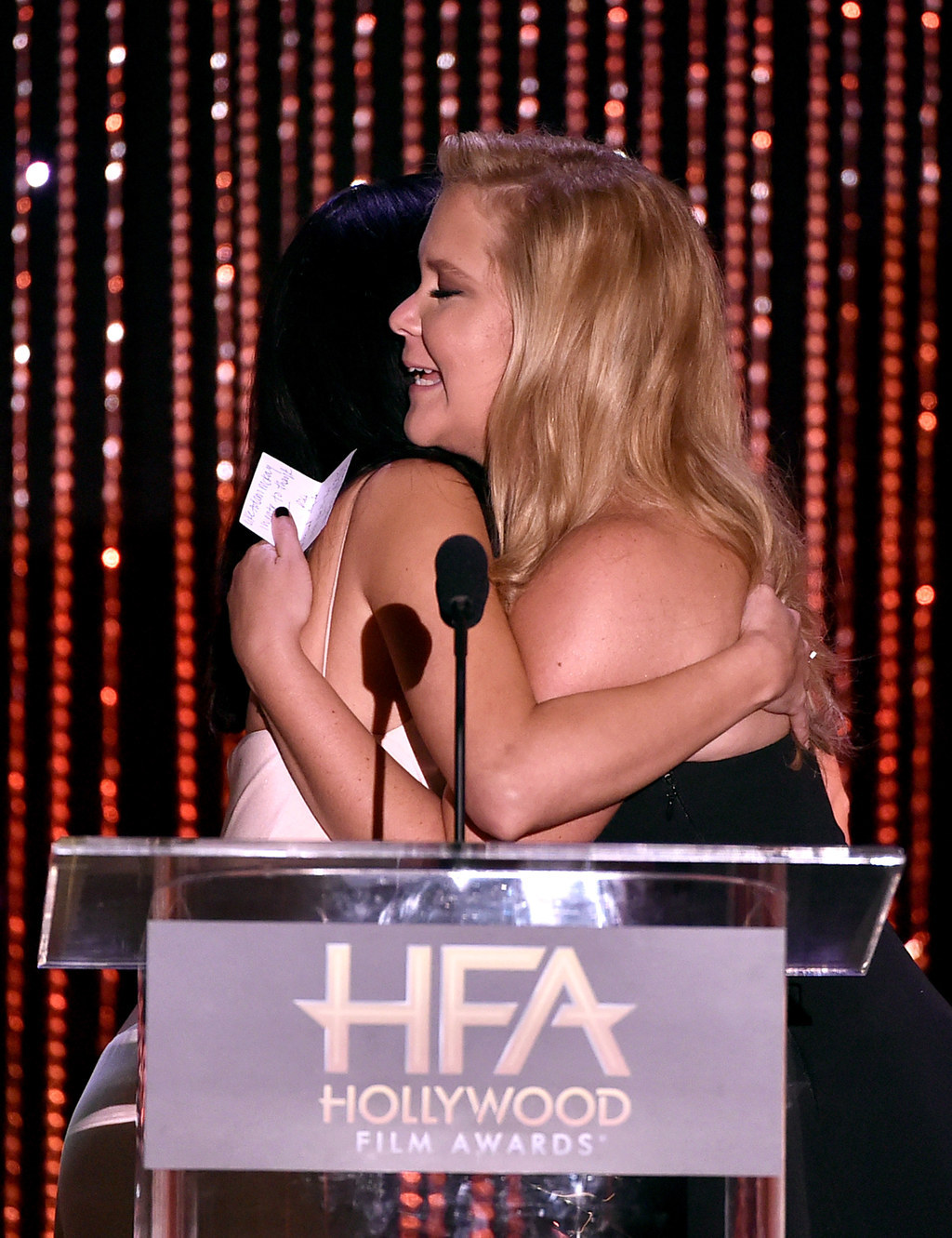 May this be the beginning of a beautiful friendship.