The Captain Marvel movie doesn't come out until 2019 (😔😢😭), but we're all pretty hype about it already.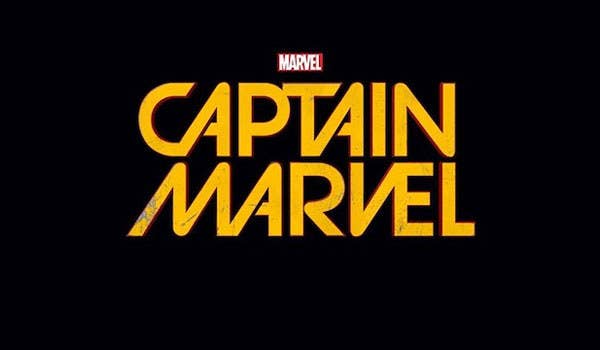 Especially Brie Larson, who was recently announced to be playing CAPTAIN MARVEL HERSELF and also now gets to know EVERY MARVEL SECRET.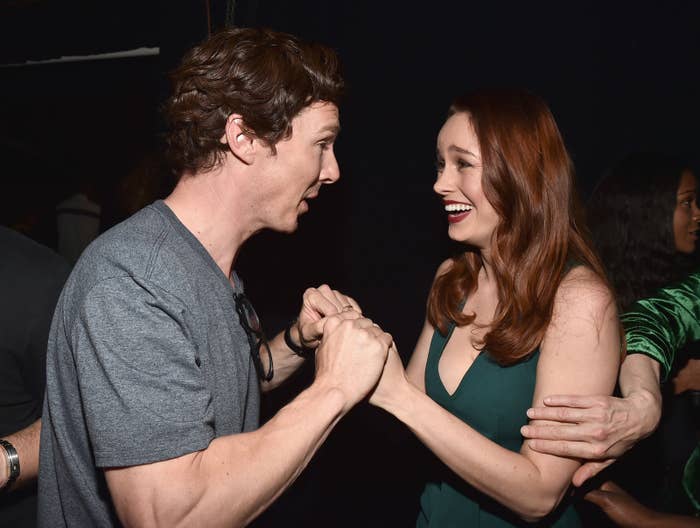 As you can see in this picture she posted on Twitter and Instagram, Brie's already knee-deep in her homework...not to mention just laying around her house in a Captain Marvel costume. Really immersing herself.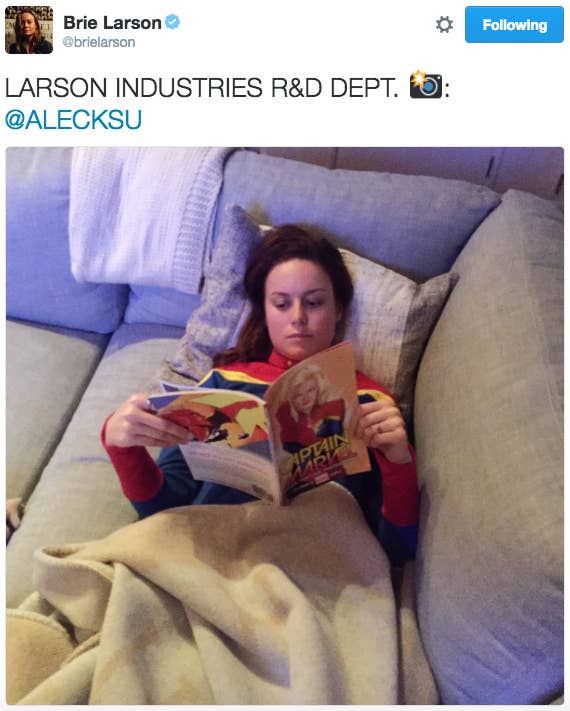 You know, just like the rest of us.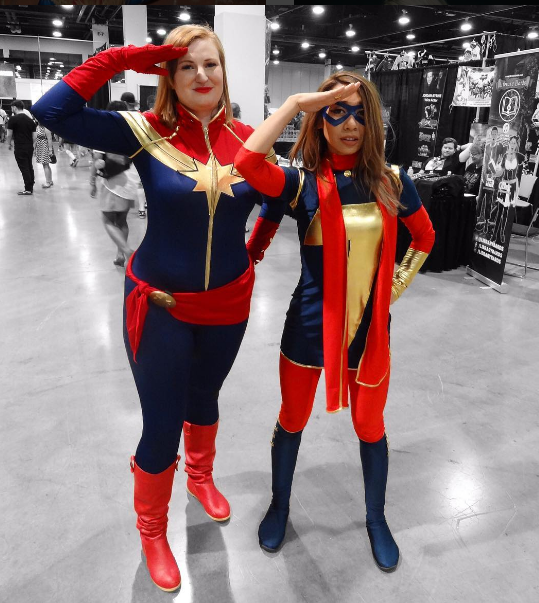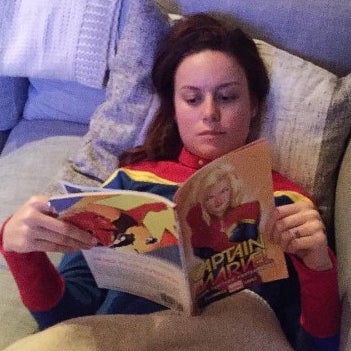 CAROL DANVERS, EAT YOUR HEART OUT.